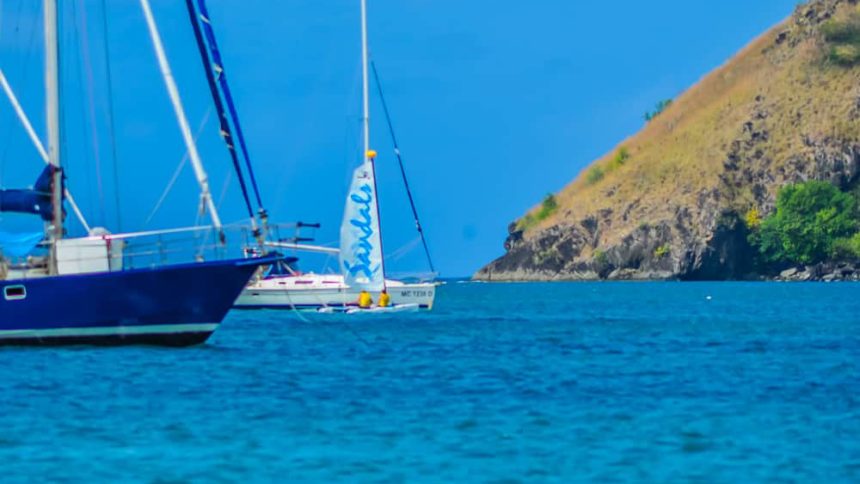 Preliminary Scorecard: Viking Caribbean Tours
Delivering what they promised in the Caribbean, Viking Ocean Cruises is well on the way completing her first full Caribbean sailing.  That is bringing a quick look at a number of topics, what readers want to know about Viking Star and her interesting Caribbean itineraries.  At Viking a great amount of resources go into tours.  Those tours are part of the deal with Viking and blend in well in the Caribbean.
Included At Every Port
Nicely timed and spaced tours made for a more intimate experience in San Juan.   In Tortola, open air safari style busses were fun with engaging Miss Kitty along for the ride.  St Johns brought more of a traditional cruise ship tour, probably due to the destination. Still, we covered a lot of ground; like a $100 cab tour's worth in three hours.
Interesting Reality of the Caribbean
Not all places have iconic landmarks, UNESCO World Heritage Sites and numerous locations we might have only seen in a film but have dreamed about for years.  Which brings up another pre-arrival topic asked about by readers: How interesting can the Caribbean be?  As we experienced Antigua it was not the most picturesque or history-rich island in the Caribbean.  Back to back ports rather quickly bring on a more focused review of tour descriptions.
Limber Cruising Destination Focus
The flexible experience allows us to also choose from a list of destination-specific special interest tours; experiences in addition to an included overview tour. Often, it is possible to do both. Some of those optional tours are beachy by nature to satisfy that under the watchful eye of the Viking Shorex crew. They are really good at that. This is the Caribbean after all and the beach was a star of the show on past sailings.  The idea here was to focus on destinations as the Viking Advantage does everywhere else in the world.  But what happens when stopping at places we might have already been?  What do you have for me?
At the midway point, brings a thought that the actual Viking in the Caribbean experience will put onboard programming to test.  Lectures and port talks take a more dominant place in our daily schedules, if only to watch the Viking Daily, a video produced at the end of each day and loaded on stateroom televisions.  Guiding us through the entire experience, Cruise Director Aaron Syfert provided continuity and last minute details.  We'll hear from him live each day with a call that the ship has been cleared to go ashore.  The Viking Daily video supplements the more detailed Viking Daily print edition which also tells us exactly where to go for tours and when to be there.
Like the acquired skill of notifying guides of your possible personal deviation from the planned on European tours "I might fall in love with a sidewalk cafe and spend the rest of the day there.  No offense to you, love the tour, time for memories"
Back on board Viking Star after tours, we're finding cold cloths at embarkation then around here and there on deck.  The atmosphere is very much Caribbean laid back but there is always someone in any public space there to help you.  Nicely staffed, there is time to chat with passengers and provide friendly, efficient service.    A recurring theme, there is little waiting here on any element of the Caribbean experience I had become accustomed to/programmed to accept as reality.
Follow Along On Our Viking Ocean Cruises West Indies Explorer sailing:
Viking Ocean Cruises In The Caribbean
Preliminary Scorecard: Viking Caribbean Tours  (this post)
Facebook Photo Albums-
Flickr Photo Galleries
Viking Caribbean: Pre-Cruise Countdown
Facebook Photo Albums