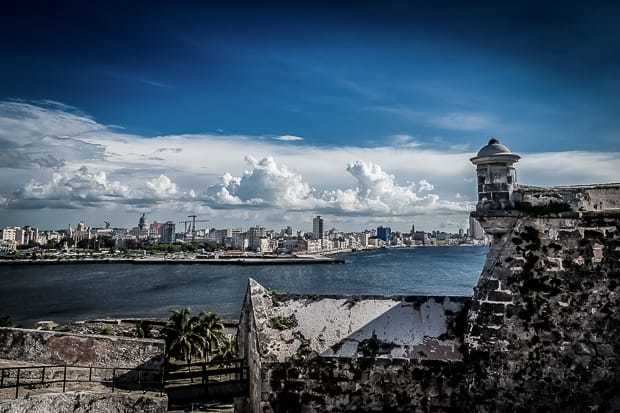 People To People Brings Carnival Paradise To Paradise
Last year, Carnival Corporation's Fathom brand was the first cruise line to establish a presence in Cuba.  In the process,  Social Impact Travel opened the door to the island nation in a people-to-people sort of way.  To culturally focused travelers, Fathom got them there and that's all that mattered.  To experienced Caribbean cruise travelers, the cultural exchange requirement was deal breaker, making the one Fathom ship hard to fill at any price. Still, lessons were learned in the trailblazing effort bringing Carnival Paradise to paradise, starting in June.
The Twitter Version: Paradise to paradise: @CarnivalCruise #CarnivalParadise sails to Havana from@PortofTampa in June
Carnival Cuba Cruises:  Featured on a dozen four- and five-day cruises aboard Carnival Paradise the overnight visits to Havana begin June 29.  To satisfy an ever-relaxing cultural requirement, Carnival Paradise guests will choose from a range of shore experiences that showcase Cuba's vibrant culture and majestic beauty, along with the island's warm and friendly people and centuries-old architectural landmarks.
Four-day Carnival Paradise to paradise cruises will depart June 29, July 13, August 24, September 7 and 21, and October 5 and 19, 2017 as well as May 3, 2018 and include a daytime and overnight visit to Havana.
Day 1 Tampa
Day 2 Havana
Day 3 Havana
Day 4 At Sea
Day 5 Tampa
Five-day Carnival Paradise to paradise voyages will depart August 14 and 28, September 25 and October 9, 2017, and include a daytime and overnight visit to Havana as well as a stop in either Cozumel or Key West.
Day 1 Tampa
Day 2 At Sea
Day 3 Key West
Day 4 Havana
Day 5 At Sea
Day 6 Tampa
OR
Day 1 Tampa
Day 2 At Sea
Day 3 Cozumel
Day 4 Havana
Day 5 At Sea
Day 6 Tampa
Similar to other Caribbean sailings: Carnival Cruise Line guests will enjoy the amenities and schedule of daytime activities and nighttime entertainment they are accustomed to. A variety of dining options, Spa Carnival health and wellness facility, Serenity adults-only retreat, family-friendly Seuss at Sea, supervised activities for kids in three age groups, our swimming pools and a 115-foot-long water slide.
Different than other Caribbean sailings:
A valid U.S. passport is required.   The birth certificate and photo ID option will not be accepted.
A 75 visa fee will be charged to each guest.
Cuban-born guests will have additional documentation requirements.
Unknown effect: The visits to Havana comply with regulations that permit transport of approved travelers to Cuba.
Cover photo – Carnival Cruise Line