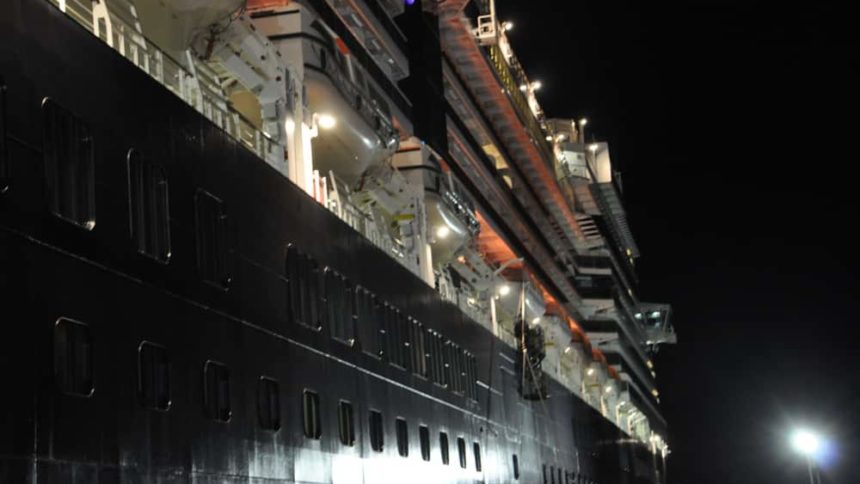 Matching The Right Cruise With The Right Traveler
Summer is that time of the year when many travelers will choose a cruise for their next vacation.  Just around the corner, most cruise lines have deals, bargains or offers to highlight what they do as the best choice for buyers.  Still, matching the right cruise for the right traveler is a process that needs to include several critical steps.
If we fail when matching the right cruise with the right traveler, things get ugly fast.  An adventure-focused traveler who likes to engage amazing places when they travel is a bad match for a cruise experience that does not visit what they consider amazing places.  A family group on a singles cruise, also a bad idea.  Even on giant ships that seem to have something for everyone, the fact that they do can be a turn-off for travelers not interested in any of that programming.
Some cruise lines are known for numerous dining options.  Other lines have a great reputation for taking their passengers to a variety of destinations.  Differentiation among cruise lines ranges from delivering gee-wiz attractions to enabling culturally curious travelers to get up close and personal with iconic landmarks around the world. From fun to fancy, there is a cruise out there with your name on it, just waiting to be claimed.  At the end of the day, if we went about the process of booking a cruise with a plan, great travel experiences result.  Let's get to it:
Dream- Like so many other travel options, the trip begins with a dream. That dream may be a to visit some far away land for a dose of cultural immersion, a trip to the Caribbean for a warm getaway from the cold winter, getting the family together on a group sailing and just about as many other variables as there are travelers.  At this point, forget about what it might cost, who might go along with you and even when that might happen.  This is all about creating and defining a dream, best done flipping through brochures or surfing cruise line websites.  Begin this process a year in advance if possible.  Just checking a few cruise line websites, possible cruise vacations number in the thousands. Consumers can shorten that list by focusing on a specific geographic region of the world, length of sailing, departure port and price.
Modify Dream- Now that you have had some time to look around and see what is available, lets get realistic on two factors:  When and Where.  To lock in on a specific window of time that would work for your cruise vacation, consider travel time you and anyone traveling with you has to work with.  Ideally, this would be a flexible window of time that will enable travel when the destination is at its best, if weather is a factor.  We learned first-hand that a river cruise in the summer is an entirely different animal than a December Christmas markets sailing.  In the Caribbean, any time of the year is good weather-wise but those with strict schedules might not want to travel during hurricane season which might cause a disruption to the planned itinerary.  Still, the fall is a wonderful time to sail in the Caribbean; kids are back in school so prices are lower than busy summer months.
Establish A Cruise Fare Budget- Early in the process of finding the right cruise for you, a realistic budget needs to be established.  That budget needs to include the total price for the cruise itself, a process made rather easy by most cruise lines by clicking around their websites or reading a brochure that they will be happy to send in the mail. That's the easy part. If flying to the port of embarkation, check general air travel websites that deliver fares for many airlines to get an idea of what that might cost too.  Those two numbers, the price of the cruise and the airfare needed to get there and back home, will make up the lions share of actual cost.
Establish A Spending Budget- When we think of 'spending' when we travel, thoughts naturally turn to meals, souvenirs and gifts we buy along the way.  After all, when traveling by land the hotel, airfare and other transportation costs are pretty much locked in by the time we travel. Cruise vacations are more inclusive by nature with easy-to-quantify accommodations and meals a part of the deal.  Still, there are additional for-a-fee options that vary by cruise line but commonly include shore excursions, spa treatments, gambling and other onboard spending.  In the real world this would be a lot like deciding how we spend our 'discretionary income'.
Contact A Travel Agent- Frankly, booking a cruise vacation without the assistance of a travel professional is a dumb move.  I know, those are pretty harsh words. But they are seeded in reality and that reality can come crashing down all around us on a cruise vacation not booked through a travel professional.  The notion that I could "eliminate the middleman" by clicking to buy on a cruise line web site: also stupid, especially for first-timers.  Travel agents are the pied pipers of cruise vacations, charged with matching the right traveler with the right cruise line as one of their core reasons for living and many do it well.  Still, coming to the table with the knowledge received in steps one through four above will make the process run far more smoothly.
I'm Booked, Now What?-  You did all of the above, locked in on a ship and sailing date and made the booking.  Now what?  This is where consumers commonly split off in two directions. Many think of cruise booking like airline ticket booking; once it is done, that's it until time to travel.  Others continue a version of steps one through four, revising their cruise fare and spending budgets when unexpected financial events appear to demand it; changing ships or itineraries as personal interests evolve or accommodating other travelers who might want to come along too.
The point here is that a cruise booking is a work in progress until we arrive at the ship on embarkation day. Along the way, your good travel agent might have found a better pricing option that brings more value to your travel.  Your financial situation may have changed, enlarging the travel budget and opening new options not initially considered.  Like the road of our life, we have a number of choices to make on the road to a great cruise vacation.  Sometimes we make those choices based on previous experience, other times we seek the advice of a trusted friend who has 'been there and done that' and then there are times when a leap of faith is required and we go off into unknown territory.
We want to help eliminate those leaps of faith by being that trusted friend who has 'been there and done that' for you.  Not a substitute for a good travel agent, what we present here is not critical but informational and will help travelers find the right cruise line, ship and sailing to make those dreams come true.