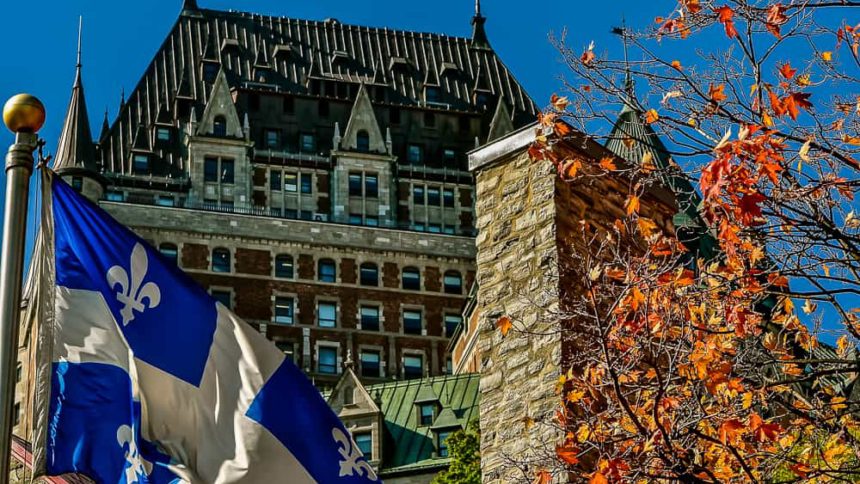 Holland America BBC Partnership Better Than Anticipated
Cruise ships sail around the planet, efficiently taking travelers from place to place in comfort.  Once there and off the ship, it might not matter all that much how we arrived though.  Iconic landmarks were there before we arrived and will be there after we left.  Still, cruise travelers often prefer one cruise line over another for a variety of reasons.  Familiarity with a brand, price and passenger demographics can push us toward or away from any given line.  Onboard programming is also a differentiating factor unique to each with ships custom built around it.  The 14 ships of Holland America Line offer more than 500 cruises to more than 400 ports in 98 countries, territories or dependencies around the world.  Their destination-seeking passengers have a hunger for more that is being satisfied a little bit more with a unique Holland America BBC partnership.
The Holland America BBC partnership comes in three unique parts. Guests on Holland America Line ships can now experience more of the world's natural wonders, test their knowledge of our planet and participate in some family-friendly competition through the cruise line's exclusive partnership with BBC Earth.  Unique BBC performances and interactive programs are currently are available on ms Koningsdam, ms Noordam, ms Rotterdam, ms Oosterdam, ms Zuiderdam and ms Eurodam and will be rolled out to the rest of the fleet (except ms Prinsendam) by March 2017.
"Since announcing the BBC Earth partnership, we have been looking forward to launching the programming on board; and now that it's rolling out across the fleet it's even more engaging and visually powerful than we imagined," – Orlando Ashford, Holland America Line's president
The new Holland America BBC partnership offerings immerse guests in BBC Earth's award-winning, world-class captivating experiences. A highlight is "Frozen Planet Live," a groundbreaking concert based on the BBC Earth "Frozen Planet" television series. "Frozen Planet Live," on each ship's main stage, features live musicians playing a specially orchestrated musical score by award-winning composer George Fenton as the images unfold on screen. Guests are taken on an emotional and evocative journey into the wilderness of the polar regions, where life thrives in the most extraordinary conditions. Additional activities include "Inside Earth" documentary films, game shows, trivia, children's activities and BBC Earth feature cruises.
Holland America BBC Partnership Brings Family-Friendly Interaction
Guests wanting to test their knowledge can participate in the fun and entertaining "What on Earth!" family game show, bringing the entire world of BBC Earth to life in a new format. This show uncovers all that's weird, wonderful and obscure in our natural world.  Teams compete against each other on the main stage, guessing the location in "Where on Earth!", uncovering content hidden beneath puzzles in "What on Earth!", and working out which animal makes that sound in "Who on Earth!" "Trivia from Earth" is an informal, team-based competitive quiz that allows guests to show off their natural history knowledge and provides guests with entertaining new facts.
Junior cruisers can get in on the adventure as well with BBC Earth's countdown fact shows, specially developed "BBC Earth for Club HAL Tweens."  Kids will discover amazing facts about animals, dinosaurs and sea creatures.
Celebrate Holland America Line's 70th Anniversary of Exploring Alaska with a new BBC Earth Alaska show
To celebrate Holland America Line 70th anniversary of exploring Alaska, a new BBC Earth Alaska show will be developed for the 2017 Alaska cruise season.  Show details will be revealed in early 2017.
Holland America BBC Partnership Brings Earth Expert Feature Cruises
Guests who want a deeper BBC Earth experience can join select feature cruises each year. Guests will discover what happens behind the scenes on BBC Earth's groundbreaking documentaries by sailing with producers, cameramen and presenters.  These BBC Earth experts will host master classes and question-and-answer sessions in their field so guests can learn directly from the show's creators.
In 2017 four BBC Earth feature cruises have been scheduled. Featured guest talent will be announced at a later date. Feature cruises include:
January 29

, ms Koningsdam — 7-day eastern Caribbean departure roundtrip from Fort Lauderdale.

April 7

, ms Oosterdam — 18-day Panama Canal transit from Tampa to San Diego.

July 8

, ms Maasdam — 7-day Canada and New England cruise from Montréal to Boston.

October 27

, ms Volendam — 14-day Taiwan and Japan sailing from Shanghai to Hong Kong.