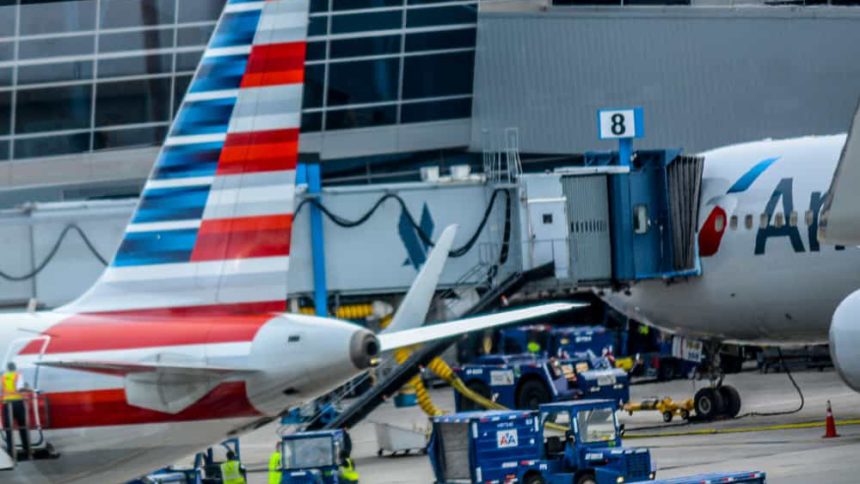 American Airlines Gives Back: Will Match Up to 3 Million Miles
Today is #GivingTuesday and American Airlines is giving back, soaring high to match customer AAdvantage® mileage donations. American Airlines Charitable Mileage program, via Miles for Kids in Need, Miles of Hope and Miles for All Who Serve, will match up to 1 million miles per program, for a total of 3 million miles.
"Our customers are always looking for ways to support the efforts we hold close to our hearts, helping children in need, serving our nation's heroes and bringing resources and educational opportunities to underserved populations throughout the world," said American's Ron Defeo, vice president – Global Communications. "This year we are excited to participate in #GivingTuesday and help bring awareness and additional resources to these worthy causes."
Every mile matters too. As little as 1,000 miles can make all the difference to organizations like the American Red Cross and UNICEF, working to supply the basic needs of our most vulnerable populations: a child in need of a critical surgery, a family hit by natural disaster or a veteran who needs to travel for treatment.
Join American in causes that matter most by donating unused miles to Miles for Kids in need, Miles of Hope and Miles for All Who Serve. Visit aa.com/donate to get started.
Can't quite get around to that donation today?  Give cash and get miles via two other American Airlines donation programs:
American's Miles To Stand Up raises funds to help support innovative research for all types of cancers. Miles To Stand Up awards customers AAdvantage® miles for every dollar they contribute in support of our partnership with Stand Up To Cancer, a program of the Entertainment Industry Foundation. Visit SU2C to donate today.
American's Miles for the Cure® program raises funds to support a study of metastatic breast cancer and triple negative breast cancer (an aggressive form of the disease) through the Susan G. Komen Young Investigators Grant program. Miles for the Cure awards customers AAdvantage® miles for every dollar contributed to Susan G. Komen. Visit Komen to donate today.