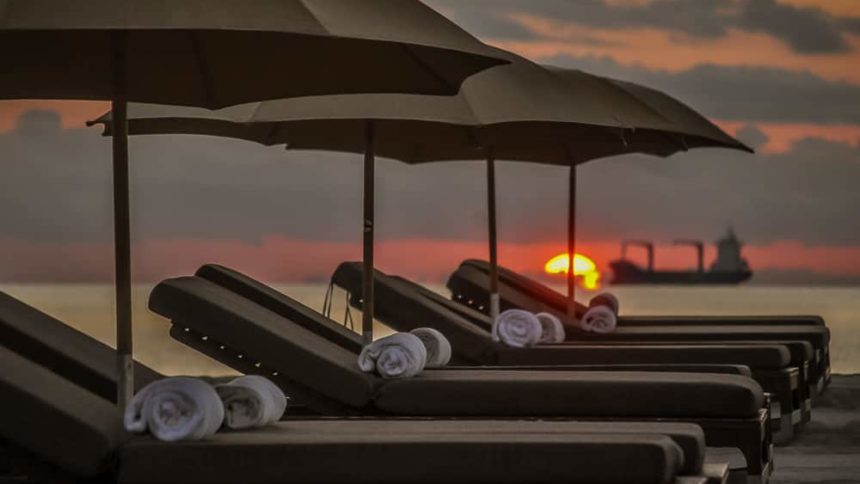 New PortMiami Cruise Line Begins Sailing, Captivates Travelers
Carnival Cruise Line's new Carnival Vista is now sailing a year-round schedule of six- and eight-day cruises to the Caribbean from Miami.  On the surface, there is nothing really all that newsy in the announcement; new ships sail from Miami all the time.  Noteworthy here: Carnival Vista represents a quantum leap forward in the traditional Carnival Funship experience.  For all practical purposes, this is the first ship of an entirely new PortMiami cruise line.
"Miami has been our home since our company's inception in 1972," notes Carnival president Christine Duffy in a nod to the cruise line's rich history and leadership position.  Fans of Carnival Cruise Line will find familiar favorites; branded venues rolled out during the Funship 2.0 initiative of the last several years.  New features include SkyRide, a suspended open-air cycling experience; the world's first IMAX® Theatre on a ship; Kaleid-O-Slide, the line's first water tube slide, part of the ship's massive WaterWorks aqua park; and the RedFrog Pub & Brewery featuring the first brewery on a North American-based cruise ship.
End the story there and we have a new ship consistent with the past, positioning the cruise line for future growth.  Long time  Carnival VIFP (Very Important Fun Person) past guests will like Carnival Vista as well as first-timers new to the world of cruise travel.
But right about here is where we take this story a bit of a different direction and get to the meat of the matter: for experienced cruise travelers who may have "moved along" to other lines, Carnival Vista this brings a seriously good reason to give the Funship Line another try.
On board Carnival Vista not long ago, I was impressed with what appears to be a ship that seemed to indeed be everything to everyone.   Distinctively different features here include ship-within-a-ship areas.  The colorful Havana area with tropics-inspired staterooms and suites. The Family Harbor area features special accommodations and a new family concierge.  And that's just the beginning.
See for yourself: this new PortMiami cruise line offers an entirely different travel option:

Carnival Vista by CHRIS OWEN on Exposure
Island-Intensive Caribbean Cruises from Miami
Carnival Vista's year-round schedule of six- and eight-day cruises us now underway.
Six-day cruises feature Ocho Rios, Grand Cayman and Cozumel, while a mix of different eight-day itineraries visit some of the Caribbean's most sought-after destinations, including Aruba, Curacao, Bonaire, Grand Turk, San Juan, St. Kitts, St. Maarten and La Romana (Dominican Republic).
The ship will also offer a combination of one-time voyages, including a five-day cruise departing Dec. 11 and seven-day voyages departing Dec. 17 and 24, 2016, that offer an exciting selection of ports including the Caribbean's newest destination, Amber Cove in the Dominican Republic, as well as Mahogany Bay, Grand Turk, Belize, San Juan, St. Thomas and Cozumel, depending on the itinerary.