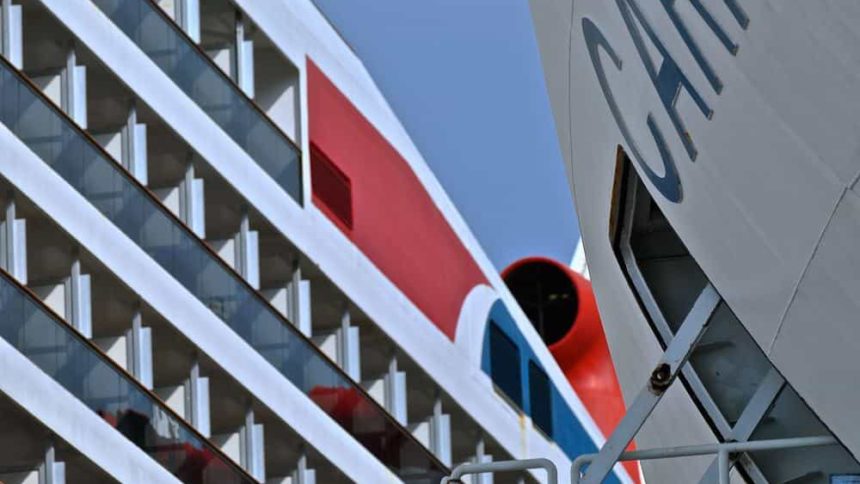 FUNstruction Begins At Long Beach Cruise Terminal
Carnival Cruise Line is the only major cruise brand with three ships sailing from the west coast's Long Beach Cruise Terminal, the only privately operated cruise terminal in the United States.  Now, the world's most popular cruise line will begin a $multi-million aimed to accommodate larger ships and enhance terminal operations.
The major 'FUNstruction' project will more than double the space Carnival currently occupies from approximately 66,000 square feet to 142,000 square feet. The expansion and new design will allow for a dramatically enhanced passenger experience and operational flow within the terminal. Continuing a Carnival Corporation quest to minimize environmental impact, the project includes the expansion of portside "cold-ironing" to enable larger ships to plug into the local electric grid to reduce exhaust emissions while docked. Further enhancements to the area surrounding the geodesic dome which houses the cruise terminal and the adjacent Queen Mary attraction are also planned.
The Long Beach Cruise Terminal is one of the busiest in North America. Ships dock at the facility five days per week.  In the past, Carnival has used just a portion of the geodesic dome that housed Howard Hughes' "Spruce Goose" museum attraction for customs and guest check-in activities. The renovation will make 100 percent of the dome available for Carnival's cruise operations.
"The expansion of the Carnival Cruise terminal is great news for Long Beach and great news for visitors to our city," said Long Beach Mayor Robert Garcia. "The added capacity will bring more tourism and economic activity to Long Beach, and we're pleased to continue working with Carnival for many years to come."
Currently, Carnival operates three ships from the Long Beach Cruise Terminal —
In 2018 Carnival Splendor replaces Carnival Miracle, bumping the number of cruise travelers sailing from the Long Beach Cruise Terminal to over 700,000 guests annually, via 250 three- to 14-day cruises a year.
Continuing their Cruise Lines Give Back initiative, Carnival Cruise Line announced a donation of $25,000 to the Mayor's Fund for Education. The donation, made jointly by Carnival Cruise Line and Carnival Foundation, is part of Carnival Corporation's ongoing support for nonprofit educational and charitable organizations in the homeport communities where its brands operate.