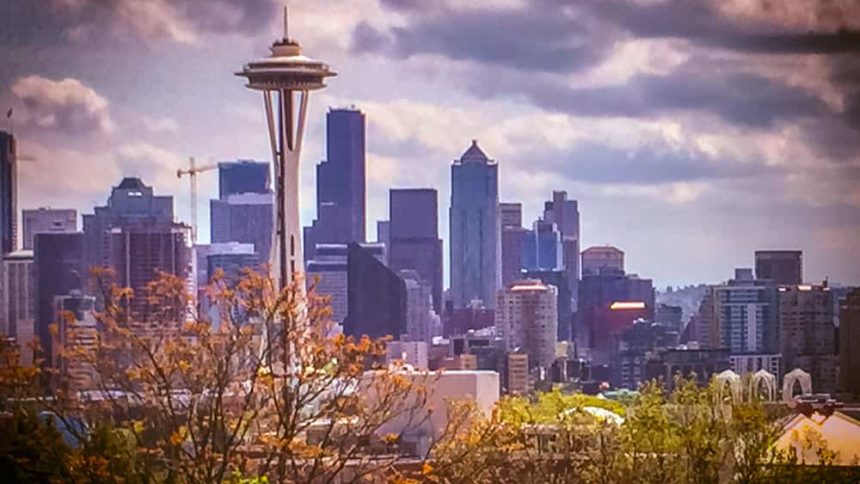 Cruise Lines Give Back: Meet Holland America Group
In a noteworthy illustration of what Holland America Group is all about, Chief Executive Officer Stein Kruse, Holland America Line President Orlando Ashford and Seabourn President Richard D. Meadows have joined a distinguished group of Seattle community leaders to help fight breast cancer.   The fight to cure breast cancer is probably familiar to travelers who have walked the decks of cruise ships to raise funds themselves. Holland America Group might not be so familiar.  Let's look at both.
Seattle-based Holland America Group includes Princess Cruises, Holland America Line and Seabourn, as well as the Holland America-Princess Alaska land operations. Holland America Group operates 39 cruise ships, with more than 36,000 employees worldwide delivering 25 million passenger cruise days annually.
Holland America Group executives Kruse, Ashford and Meadows joined American Cancer Society's "Real Men Wear Pink" event during the month of October.  In addition to raising funds and awareness, the campaign asks the participants to wear pink or "pink out" their organization every day in October, which is National Breast Cancer Awareness Month.
"We are honored to be among an incredible group of male leaders in the Seattle community who were invited to join the fight against breast cancer in such a unique and effective campaign," said Kruse. "Sadly, breast cancer is a disease that affects nearly everyone in some way so it is a privilege to participate in 'Real Men Wear Pink.' Events like this give us hope that one day soon we will live in a world without cancer."
A native of Oslo, Norway, Stein Kruse holds a Bachelor of Science degree from Purdue University and is a graduate of Harvard Business School's Advanced Management Program. Mr. Kruse is passionate and committed to supporting the American Cancer Society through On Deck For A Cause which has raised $4.7 Million dollars in the fight against cancer since the program's inception in 2013.  Click here to join Stein Kruse in support of eliminating breast cancer.
The American Cancer Society is one of six international cancer organizations that are supported by Holland America Line's "On Deck for a Cause" shipboard giving program, also including the Canadian Cancer Society, Cancer Council Australia, Cancer Research UK, Deutsche Krebshilfe (German Cancer Aid) and KWF Kankerbestrijding (Dutch Cancer Society).
About Making Strides Against Breast Cancer
Making Strides Against Breast Cancer walks are the largest network of breast cancer awareness events in the nation, uniting communities with a shared determination to help free the world from the pain and suffering of breast cancer. Walk participants raise critical funds that enable the American Cancer Society to underwrite innovative research, provide free information and support to anyone touched by breast cancer, and help people reduce their breast cancer risk or diagnose it early when it's most treatable.
America Cancer Society
The American Cancer Society (ACS) is a nationwide, community-based voluntary health organization dedicated to eliminating cancer as a major health problem. In Washington state, ACS has offices in Seattle, Tacoma and Everett. Last year, the ACS of Washington funded 24 of the best and brightest Washington researchers (including the University of Washington and Fred Hutchinson Cancer Research Center) conducting groundbreaking cancer research. More than 12,800 Washington residents received assistance in 2015 and 3,793 received breast and colon cancer screenings through ACS's CHANGE Grant program. For more information, visit cancer.org.