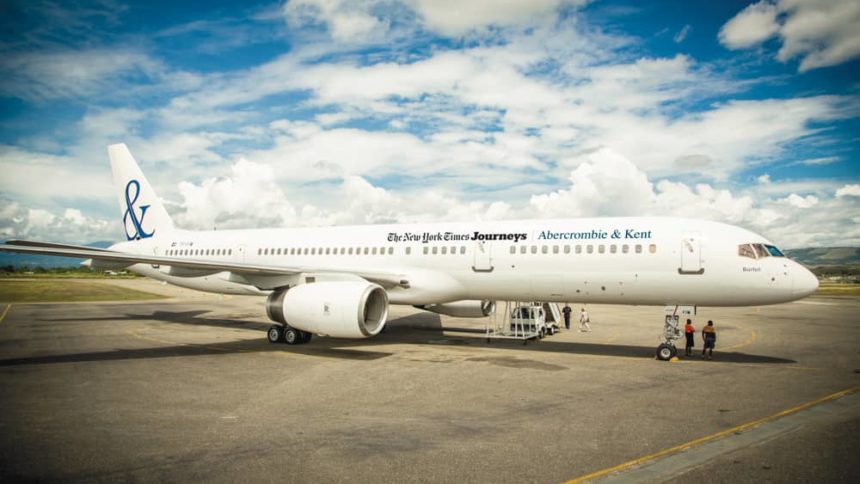 A&K Partners With New York Times For Around The World Private Jet Journey
The luxury travel experts at Abercrombie & Kent have been inspired by The New York Times and brought to life Abercrombie & Kent, Around the World by Private Jet: Cultures in Transformation . The interesting travel event aims to reveal the stories behind today's most compelling New York Times headlines.
Discover what is being done to preserve the traditional cultures in Cuba and Colombia; explore a dormant volcano in cutting-edge Iceland and marvel at the carefully-preserved archaeological heritage in enigmatic Iran.  Travel by private jet makes it possible to combine nine emerging destinations in one 26-day journey, flying directly between remote destinations rather than through international hubs serviced by commercial carriers.
 "We were inspired by The Times's wide-ranging coverage and commitment to going beyond the headline to create an itinerary that reveals countries on the cusp of dramatic change," -Geoffrey Kent, Founder, Chairman and CEO of Abercrombie & Kent. 
The journey begins in New York with a private brunch in The New York Times building in Midtown, where The Times's publisher Arthur O. Sulzberger Jr. will greet guests.  Joining the group at each stage of the journey are some of The Times's most noteworthy journalists, who offer their perspectives on the people and places that shape our world.
Alan Riding, a former Foreign Correspondent, will travel to Cuba and Colombia. His focus is on Latin American writers and the ways they have shaped the region's image of itself; the legalization and taxation of drugs in Latin America; and the extremes of wealth and poverty in major Latin American cities.
Elaine Sciolino, Writer and former Chief Diplomatic Correspondent, will travel to Myanmar, Iran and Morocco.  She will cover the history of the Iranian Revolution and the creation of the Islamic Republic; the status of women; and the history of U.S.-Iranian relations, including the 1979-1980 hostage crisis, which she observed firsthand.
Cornelia Dean, former Editor of Science Times, will travel to Morocco and Iceland to speak about how science is understood by the public — or, often, misunderstood; and how this impacts the ability to analyze the risks presented by issues such as global climate change; and of the so-called "evolution wars" that pit science against religion.
Calling on local experts around the world, A&K and The Times have created an itinerary that balances luxury with authentic, beyond-the-guidebook encounters with local people and places. Along the way, local Times contributors will share what they have learned over years of dedicated reporting.
Around the World by Private Jet: Cultures in Transformation is in the air from February 8 through March 5, 2018 and reveals the stories behind today's most compelling New York Times headlines.
Bonus: Go behind the scenes at The New York Times on an exclusive visit, and dine with its publisher.