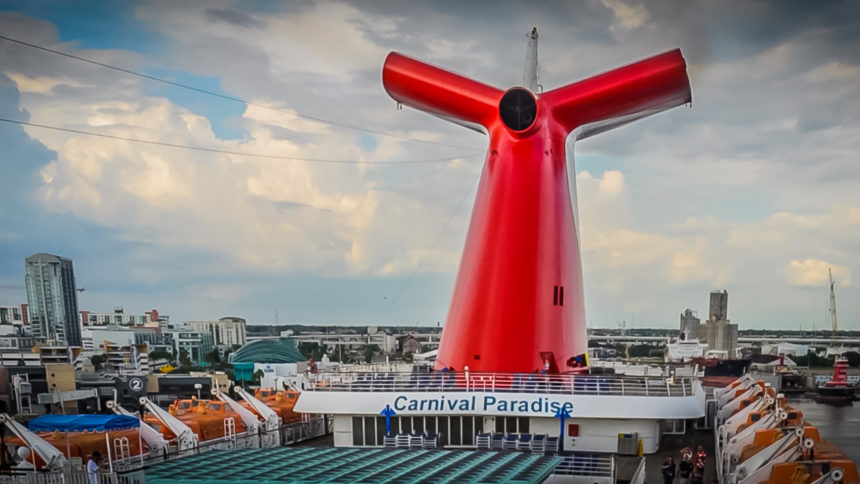 Carnival Paradise Reviewed: Familiarity Breeds Engagement
It's been a few months since we sailed with Carnival Cruise Line aboard Carnival Paradise to Cuba, closing out the first season ever for the World's Most Popular Cruise Line.  Now it's time to take a look back in reflection.  That's a rather recent addition to our travel coverage but perhaps one of ultimate importance.  Removed from the exciting cruise line controlled environment, we can more easily take a look back at our actual experience to ask & answer three important questions:
Would I do it again?
Would I do anything differently?
How could I have gotten even more out of the experience?
Now going back through the three-part voyage report of Our Entire Journey, let's see if we can nail down this experience even further.
We began our Carnival Cruise history with Carnival Fascination on a short cruise to Key West and Cozumel from Miami.  At the time, Carnival Paradise was the last-built ship of the Fantasy class that has served Carnival Cruise Line well.  Interestingly, Carnival Paradise began service as a totally non-smoking ship, far beyond its time. On our Cuba cruise sailing, Carnival Paradise takes over 2000 passengers and 900 crew to Cuba from Tampa.  We began with a drive to Tampa from Orlando and a near perfect sail away day.
I chose to drive and park at the Port of Tampa, thinking easy in and out on my schedule.  That was true to a point but the parking lot booked in advance at a discount rate that was "right across the street" from the terminal, wasn't. I could have chosen to wait for enough people in the lot to fill the van and fulfill the operators desire to be a good steward of the company's gasoline purchasing funds but walked instead.
In reflection, I would have parked at the official Port of Tampa parking and used valet service if available.  We fell in love with this more expensive but totally worth it way of parking at Orlando International Airport and will look for that option with gusto in the future.
See Review: Orlando International Valet Parking for more.
Once at the terminal it was non stop walking to the priority check-in desk where I arrived, with the abundant Cuba intake documentation at hand, ready to whip it out at a moment's notice.  Especially to anyone with a gun. Guns are serious, as are requirements for getting into Cuba/boarding the ship.  The Carnival embarkation agent I checked in with pointed to a large area at the side of the check-in desks; "Those are our people who need some help" in about as sweet a way as humanly possible to say "how many times do we need to tell you that just a birth certificate won't get you to on the ship for this sailing, let alone to Cuba".  A number of passengers on each sailing apparently have no clue. 
In reflection: Filling out all the forms sent by the cruise line, needed or not, was the correct action on our part.  Humiliation avoided.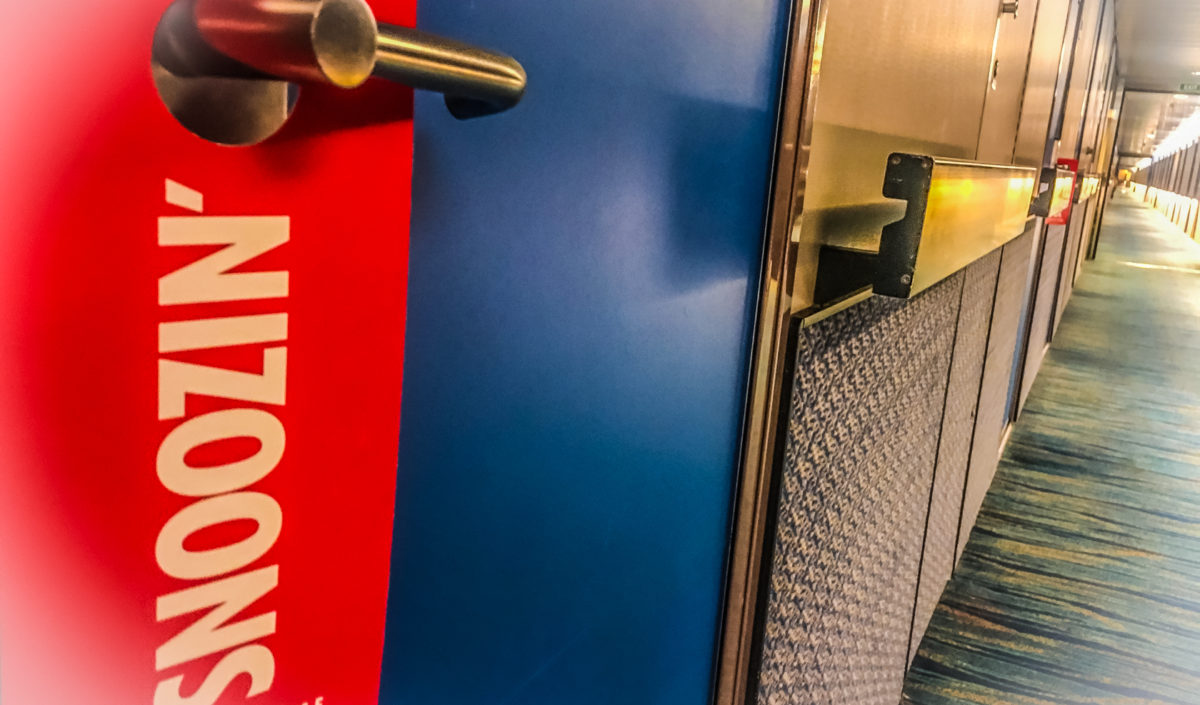 Embarkation amusement in the dust, it was non-stop walking to my oceanview stateroom on the Main deck (deck five) not far from a lot of Carnival Paradise features but very far from other things.  It's an aft location which I love in general because usually straight above is food. And coffee. Although basic room service coffee is lovely.  Not as lovely as coffee from The Coffee Bar, which also offers buy six, get one free punch cards.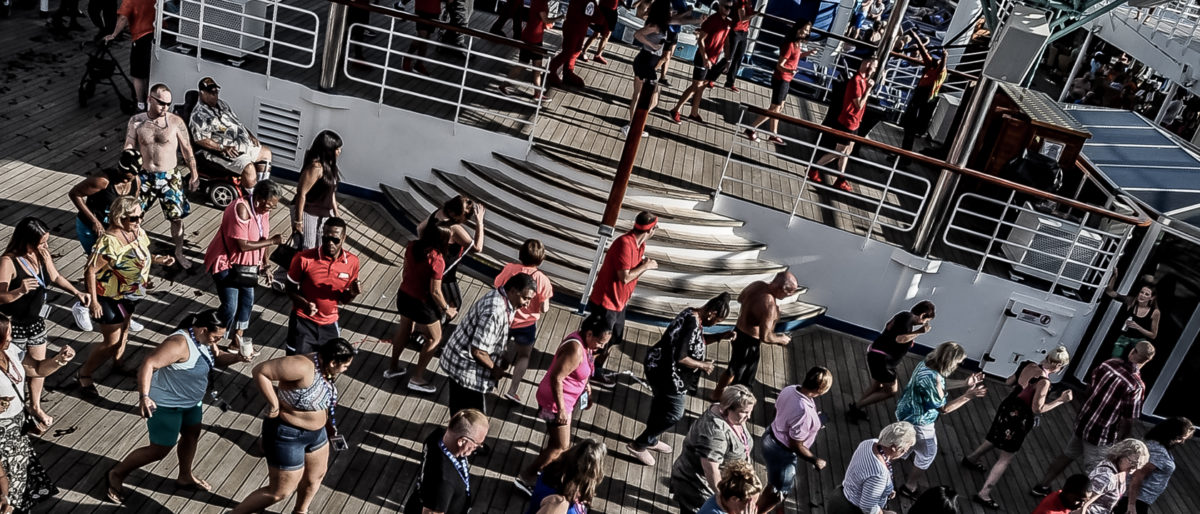 The big event of the day was sailing away from Tampa which began with an exciting party on deck that evolved into a sunset sail away at sea.   While I had not sailed this ship before, there is something to be said for sailing other ships in the same class on any cruise line.  I walked on board with a general idea of how to get around the ship, where different venues were onboard in relationship to others and the demographics of other passengers I would be sailing with.   There were not surprises here or, as Lisa says "You always know what you're going to get with Carnival.  Very consistent" which is exactly accurate. That puts the whole topic of onboard programming in a very nice place that is easily manageable and something we become accustomed to rather quickly.  That opens the door to spend more time, focus, a discussion in public venues as well as attention to destination-specific activities and events. In turn, local engagement happens naturally without a lot of baggage along for the ride. 
In reflection: A very strong sail away party set the tone for the remainder of the voyage to Cuba, a place where darker themes abound and are pretty hard to miss.
This is a really big deal that luxury cruise travelers pay far more for b believing only small ships can get to interesting places for up close and personal engagement with local culture.
Oh.
Maybe not just small luxury ships.
Hmm.
Here's more from our first day aboard Carnival Paradise:
The first of three parts, look for part two tomorrow