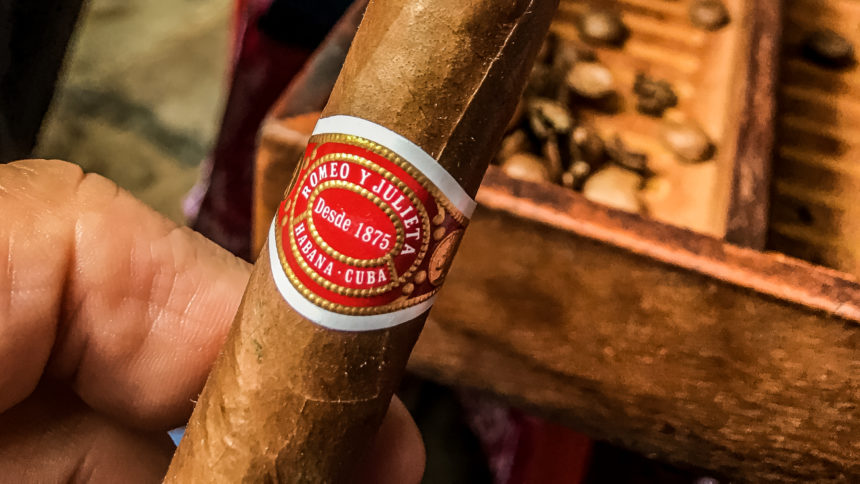 Carnival Paradise: Our Entire Journey
Originally presented in parts, here we have our complete visit to Cuba with Carnival Cruise Line aboard Carnival Paradise, sailing from the Port of Tampa.  Along the way, we explored a number of topics related to the mechanics of visiting a communist country, something many Americans have not been able to do in this lifetime.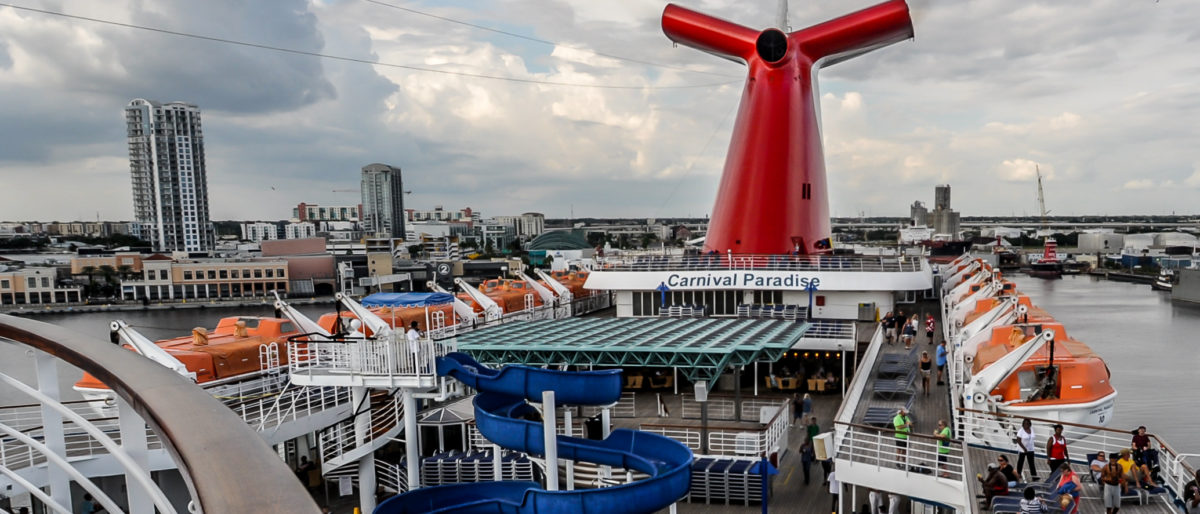 PART ONE: Returning To The Ship We Never Sailed Before

We began our Carnival Cruise history with Carnival Fascination on a short cruise to Key West and Cozumel from Miami.  At the time, Carnival Paradise is the last-built ship of a class that has served Carnival Cruise LIne well.  Interestingly, Carnival Paradise began service as a totally non-smoking ship, far beyond its time. On this sailing, Carnival Paradise takes over 2000 passengers and 900 crew to Cuba from Tampa.  We begin with a drive to Tampa from Orlando and a near perfect sail away day.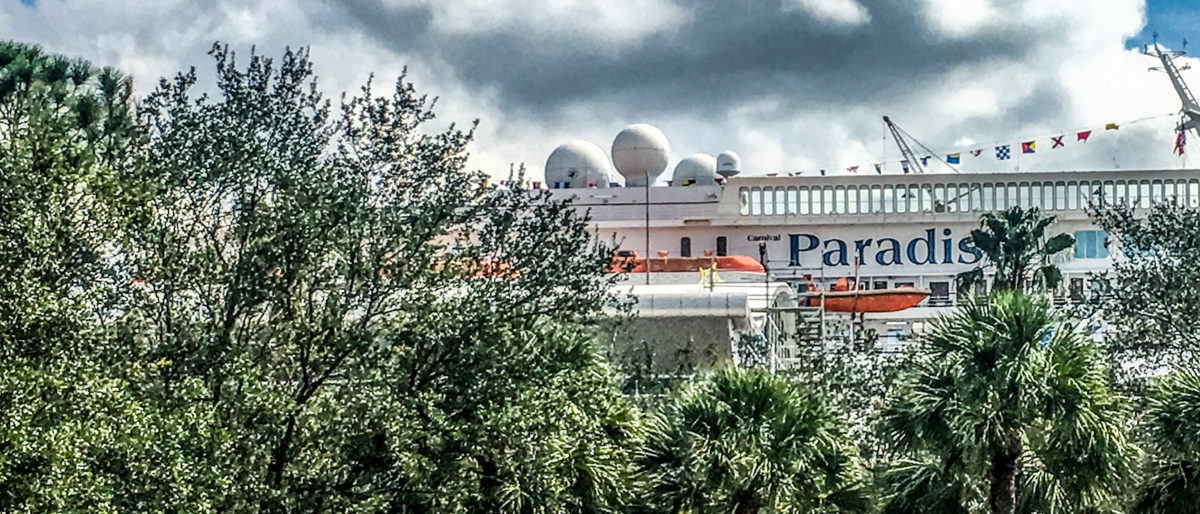 I chose to drive and park at the Port of Tampa, thinking easy in and out on my schedule.  That was true to a point but the parking lot booked in advance at a discount rate that was "right across the street" from the terminal, wasn't. I could have chosen to wait for enough people in the lot to fill the van and fulfill the operators desire to be a good steward of the company's gasoline purchasing funds but walked instead.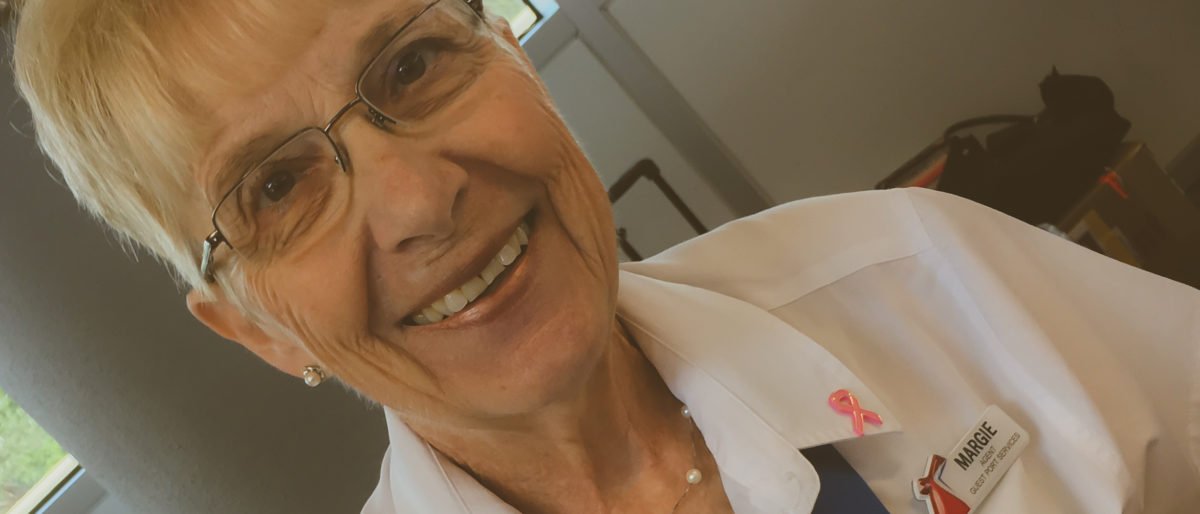 Once at the terminal it was non stop walking to the priority check in desk where I arrived, with the abundant Cuba intake documentation at hand, ready to whip it out at a moment's notice.  Especially to anyone with a gun. Guns are serious, as are requirements for getting into Cuba/boarding the ship.  Magnificent Mom-like Margie pointed to a large area at the side of the check in desks; "Those are our people who need some help" in about as sweet a way as humanly possible to say "how many times do we need to tell you that just a birth certificate won't get you to on the ship for this sailing, let alone to Cuba".  A number of passengers on each sailing apparently have no clue.  v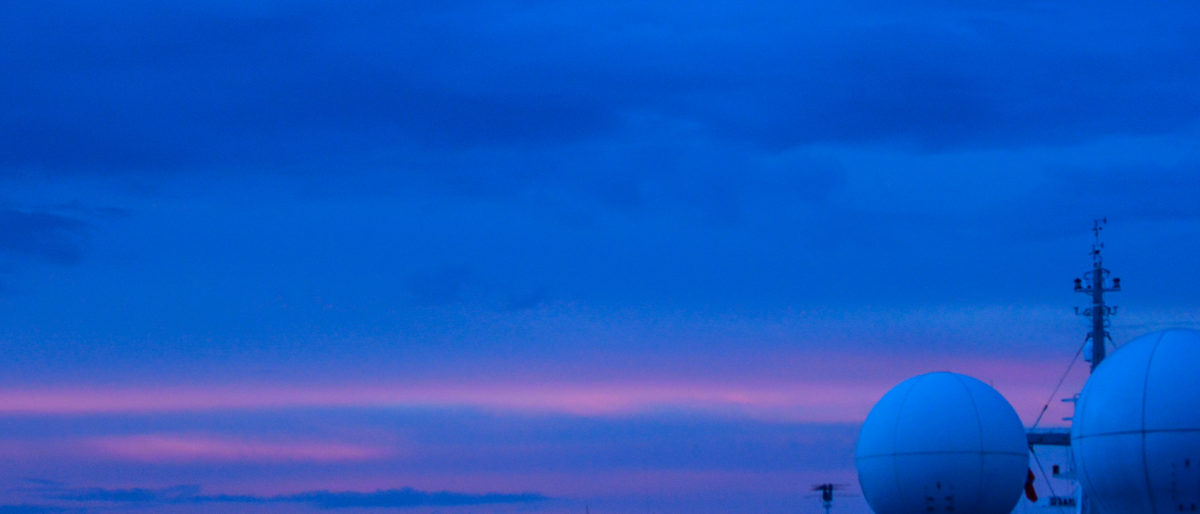 PART TWO: Getting To Know You
Cuba is obviously the reason to choose an itinerary like this.  No one woke up one day, rolled over and said to their person in tender, loving words "Hey, let's go to Mexico…and Cuba!". But Carnival Corporation figured out rather quickly (via Fathom) that there is a problem with the people-to-people requirements that still must be satisfied before coming to Cuba: they are not Fun. Oops.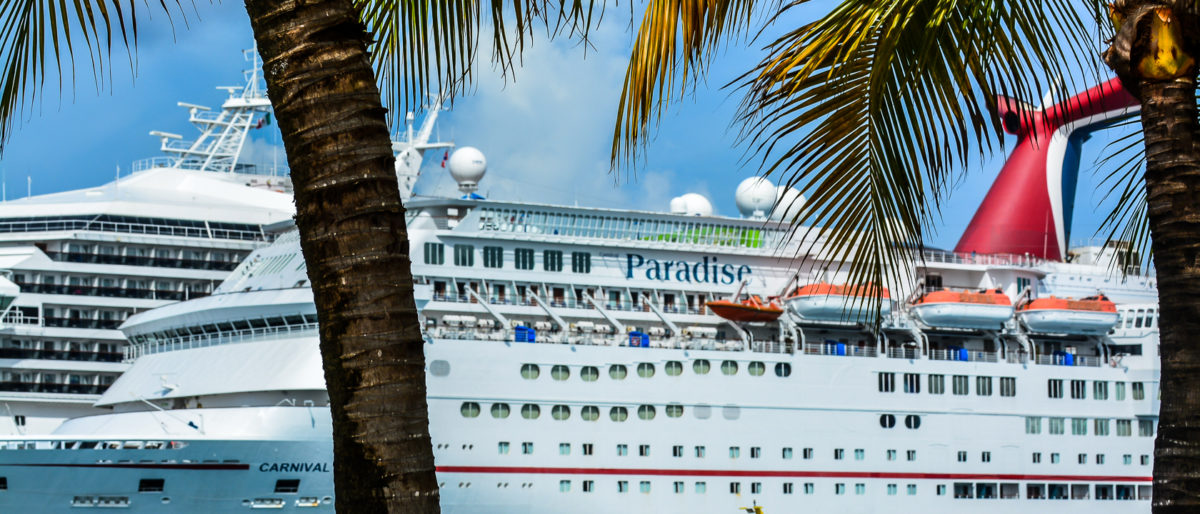 As Magnificent Mom-Like Margie said when I asked how the first season was going "It's just a lot of paperwork and nobody likes doing paperwork".  Stepping over the fact that a lot of Margie's job is paper-related, she has a point.  This is why we have not touched the topic until now and will only do so now briefly.  Boring.  This will come down to a bullet point list later.  When we get there.  It's just facts and numbers. They are not going anywhere.  Stop skimming this for easy info on what to do.  It's coming.  I have to do it first. But before it arrives, a day at sea and a day in Mexico which brings the opportunity to talk about surprisingly enchanting Carnival Paradise.
Over the years, we sailed all the Fantasy class ships for some memorable trips that will always be a big part of our family history.  Hoping to introduce our kids to the great big wonderful (but sometimes scary) world through the safe and secure lens of a well-orchestrated cruise worked. Everyone survived and life was enriched because of those sailings which, at the time, would leave us all feeling a bit different after each one. We would spend the next couple decades talking about those experiences and they all have roots on a Fantasy class ship exactly like this one.
PART THREE: Friends In Low Places
Stopping for a day in Cozumel was the one other non-Cuba stop on this 5-night Carnival Paradise sailing from the Port of Tampa.  Alternating with a 4-day sailing that is the same, minus the non-Cuban port which might also include some other Caribbean island.  The popular Mexican port of call is as synonymous with Caribbean cruising as it gets.  Often a favorite on any Western Caribbean itinerary, Cozumel brings a triple treat of attractive destination tours, flexible attractions, and on-the-scene opportunities to discuss topics of interest to travelers.   It's that last part, the opportunity to discuss worldly matters with fellow travelers, that will probably be an enduring memory of this trip.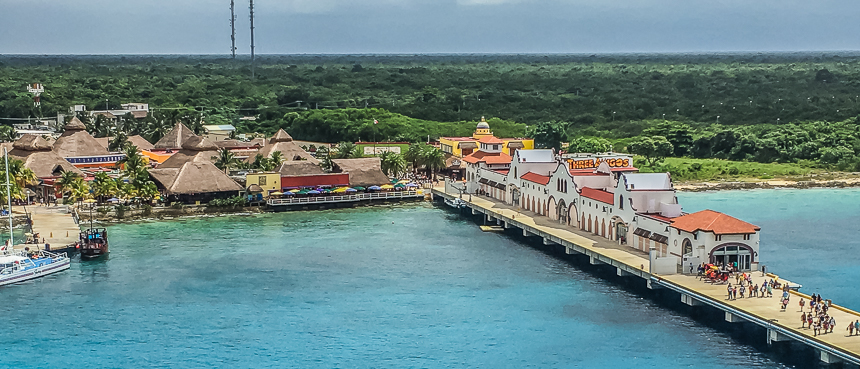 But let's back this up a bit first and talk about those three features of Cozumel.
Deep Destination Tours are becoming more popular all the time. This is where, one way or another, a shore excursion manages to get us up close and personal with the local scene.
Flexible Attractions in Cozumel, accessible from the ship during the typical time in port are many and many cast a wide interest net.  Engaging guides have the ability and authority to alter planned tour programming to address specific requests of guests actually touring.
On-The-Scene Opportunities to discuss topics of interest to travelers. Riding along in a bus with other passengers while on tour brings some of the most interesting conversations one might imagine.  To me, it's one of the rewards earned by those who get up off the sofa and get out in the world to taste it.

PART FOUR: So Communism Can Be Fun
So getting to the star of the show, Carnival Paradise arrived on a hazy morning at the capital city of Havana.  Beginning just as the coast of Cuba was barely within sight, passengers began lining up on deck, anticipating their first view of a dream come true.  That dream took form in nearly as many ways as there were passengers I talked to.  And talk we did.  Traveling solo you do that easily on any sailing.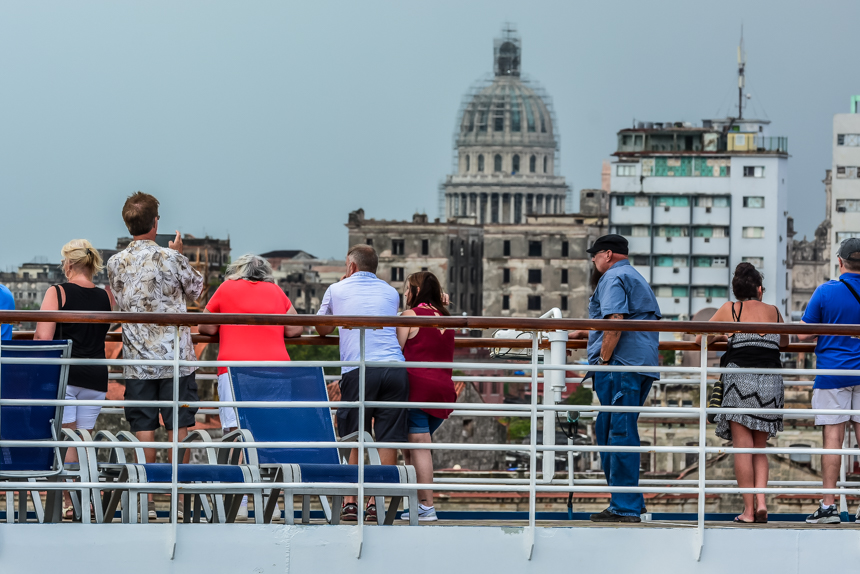 Doing so during the first Cuba season for Americans in decades brought an abundance of real-life chat opportunities.  It's those personal accounts that will probably be some of the most enduring memories and life lessons from this travel experience.  Those then will tell our story.
Follow Along On Our Carnival Paradise Cuba Cruise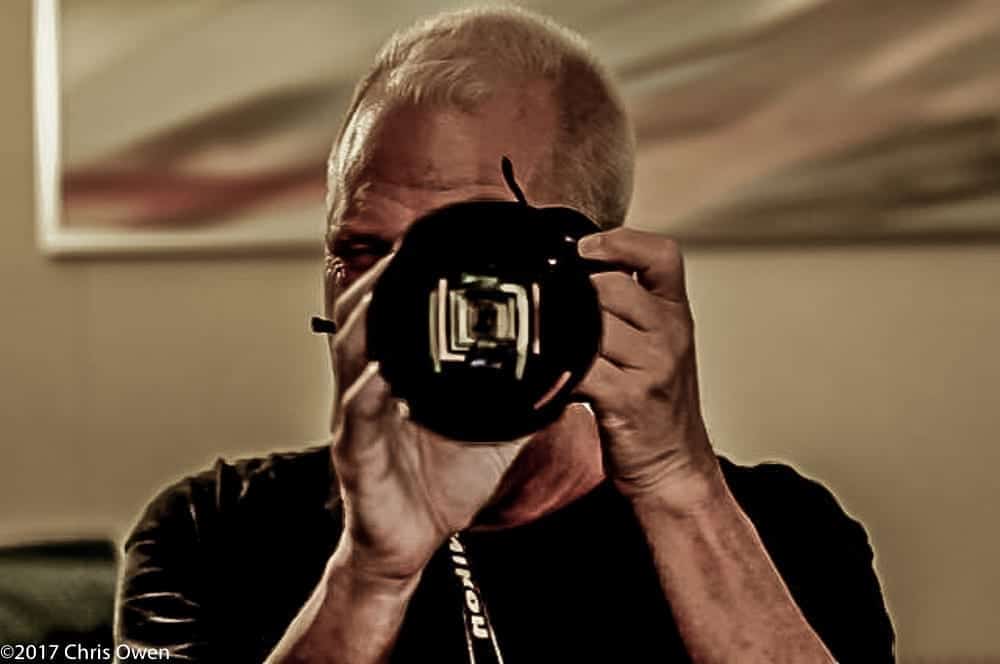 Twitter- follow @ChrisCruises and see our live Twitter feed on the right side of this page
Instagram- ChrisCruises will highlight my favorite part of every day.
Flickr Photo Albums- just photos, no words: all the images we capture, free to share and use as you wish with attribution.
Facebook Photo Albums- much like Flickr Photo Albums, the Facebook version features a story and select photos that illustrate the topic, tour or onboard event.