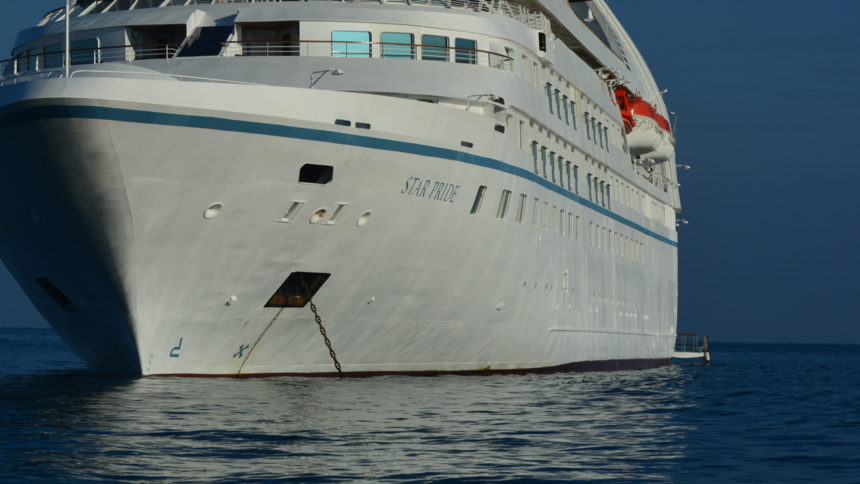 Holiday Gift Ideas For Your Cruise Traveler
Well, it's that time of the year again; time to consider the cruise travelers on your gift list.  We know those travelers come in all shapes, sizes and ages making holiday gift giving an often daunting task.  Still, there are a number of new products out this year that might be the perfect fit.  Let's take a quick first look at some unique Holiday gift ideas that while untested, look to be worthy of our attention.  We also look at products used and abused over the course of 2017,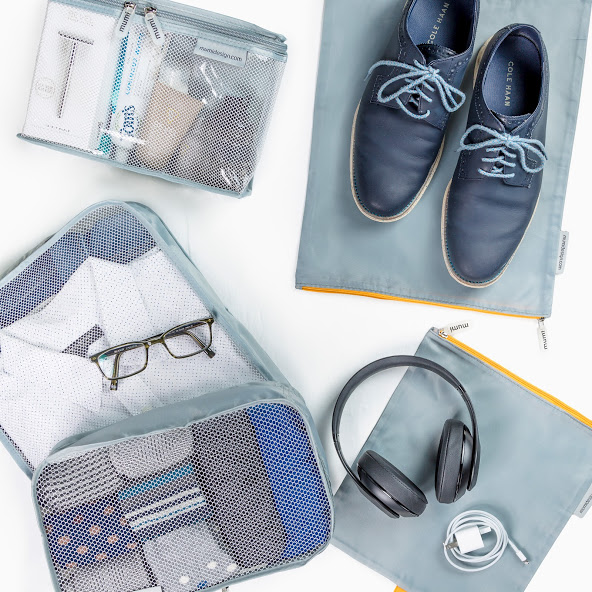 Color-Coded Packing Cubes From Mumi Design: $39.90
Have you ever wished you could find exactly what you need in your luggage, when you need it, without digging through everything else you packed? At mumi Design , they make packing for any adventure or day trip quick and easy with their versatile color-coded Packing and Cubes. Each lightweight cube is designed to efficiently organize and store everything in its rightful place.  Must have product here: Toiletry Cubes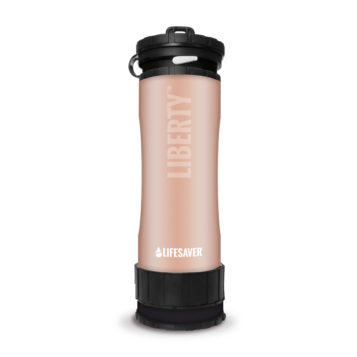 LifeSaver® Liberty™ Bottle $89.99
Instead of taking liberties with your health, take the all new LifeSaver® Liberty™ Bottle with you on your next amazing cruise! The LifeSaver Liberty Bottle features LifeSaver's same cutting edge filtration system, but in a smaller more convenient size for staying hydrated while on tours, in your stateroom, or on-the-go. Its inline pump filter can be used with the included scavenger hose to draw water straight from any source—like a river or lake—and then transform it into safe drinking water free of 99.9999% of bacteria, and 99.999% of viruses exceeding NSF P231 full testing protocols. If you're looking for the perfect gift for the explorer, yogi, traveler, prepper or others on your list, the LifeSaver Liberty Bottle has you covered.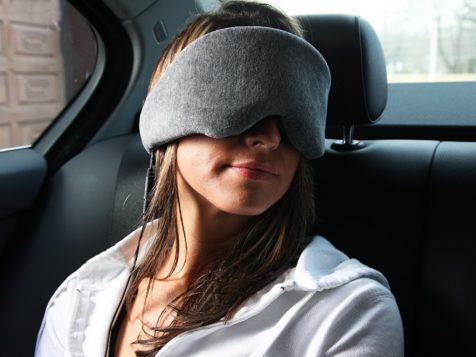 1 Voice Eye Mask $49.00
Between holiday shopping, travel, family visits and parties, you have almost no time for sleep this holiday season. Make sure you get those ZZZ's with the wearable tech from 1 Voice! Designed to treat your REM cycle, the 1 Voice Sleep Headphones Eye Mask is a must-have. This comfy mask makes sure you get that essential shuteye and the headphones cancel out all the unwanted noise of the road!
Grand Trunk Flight Blanket $89.99
Struggling to get comfy in your airplane seat? We all know how awful those chairs can be! Now you can stay sane on even the most grueling of journeys this holiday season with the trendy tech gear from Grand Trunk. Whether you are on your flight or holed up at the airport, stay comfortable with Grand Trunk's snuggle-ready designs! Their Tech Throw Travel Blanket is a lightweight tech throw that uses 150 grams of micro-thermal insulation to keep you warm from your head to the sewn in foot-pocket. This is the ONLY blanket on the market that was designed with a carry strap that fits over your rolling bag, so you don't even have to pack it, just attach it!
Volt Resistance Heated Fleece Gloves $149.95
This one might sound pricey but those of us with cold hands know if they work, these gloves are totally worth it.  Volt Resistance's Heated Fleece Gloves have state-of-the-art heat technology; perfect for outdoor activities, shoveling snow from the driveway and keeping your hands protected while traveling.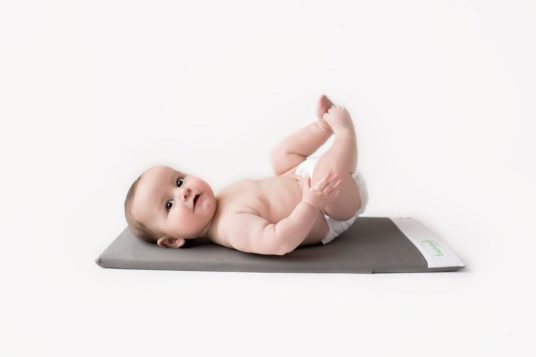 Tranquilo Mat $84.99
Keep your little one calm and content through hectic traveling with Tranquilo Mat. Tranquilo Mat is an innovative game-changer for parents and babies dealing with the "fourth trimester" after birth and beyond! The revolutionary, portable vibrating mat soothes babies in their cribs, strollers, on-the-go carriers, or car seats, and can be used during travels to the park, visiting grandparents, and on family vacations. The mat was designed to help baby transition from a mother's womb into the world. Tranquilo Mat's constant motion and sound provides the reassurance of the womb by mimicking a mom's heartbeat and motions through gentle vibrations and soft sounds. Just turn the Tranquilo Mat "ON" to turn baby's crying "OFF." Roll up the map and slide it into your diaper bag to ease baby to sleep on the go.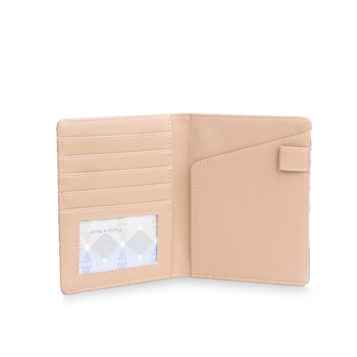 Jana Passport Wallet  $85.00
Headed home for the holidays? Travel in style with this pretty passport wallet with 5 card slots, pen holder, and zipper pocket at back. The Jana Passport Wallet is perfect for the seasoned and novice traveler. With a pen hoop, card slots, ID window and slot for your passport, you'll be set for any adventure.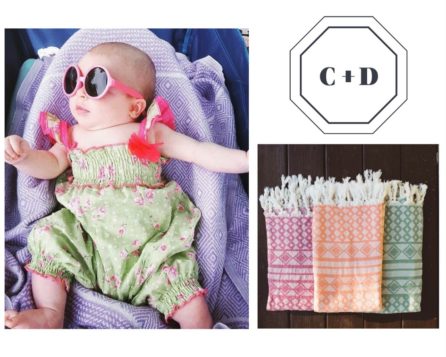 Case + Drift's Byron Towel $40.00
Any traveling parent can appreciate handy items with multiple purposes, especially when it comes to baby gear! Case + Drift's Byron Towel can be used as a baby blanket, scarf, bath and beach towel, picnic blanket…the options are endless! 100% cotton, the bright and fun colors and patterns appeal to curious young ones and fashionable moms & dads alike!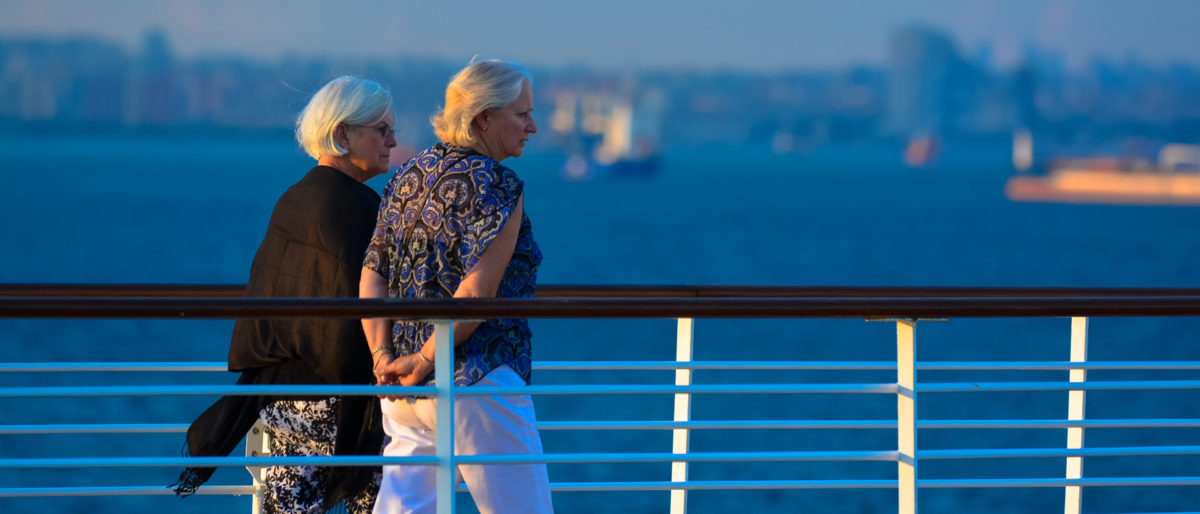 Holiday Gift Ideas Tested & Reviewed This Year
Gear Review: DryBox Rescue Station
File this one away in the 'good to know but I hope I never need it' file.  At the pool on an otherwise lovely vacation then all of the sudden a happy traveler realizes: I have a cell phone in my pocket which is now under water.  Day ruined?  Not so fast.

More than 62 million travelers from all over the world to visit Florida for its theme parks and beaches. Many bring cell phones that get wet. Commonly recommended: put the waterlogged phone in a Ziploc bag fill it with uncooked rice, cross your fingers and wait a week. There's a  chance that the rice will draw the moisture out phone might come back to life. It's a slim chance but a chance nonetheless.  Nevermind that there will be no selfies. Get over it: You will not be sharing your fabulous vacation with friends.
Now, there's a better solution appearing at shopping malls and WalMart stores in Florida and Texas.
Wet phones can be saved at Drybox Rescue stations which accelerate and improve the cell phone/rice/ziploc bag solution. Drybox Rescue's technology removes all moisture from a wet phone in just 30 minutes. Basically: If the phone/rice/ziploc solution will work, it works faster with DryBox Rescue Station.  An interesting business model, using Drybox Rescue Station will cost $20 to try, $40 if it works.
 Gear Review: The Perfect Travel Headphones
Traveling to and from embarkation ports is commonly just something to get past on the way to the main attraction.  Once on the cruise ship, we have a high degree of confidence in the ability of cruise lines to take good care of travelers.  But we have to get there first and that often means flying.  The process of flying can be made easier with helpful tips from a variety of online sources focused on air travel.  JohnnyJet.com comes to mind as a good place to start and keep current on the latest in air travel information we need. Still, once in the air, we're on our own so air travel gear we are comfortable with becomes important.  After trying a number of noise-cancelling travel headphones I had all but given up; none of them really seemed to work all that well.  Then came a moment of clarity from a totally unexpected source and my entire world of travel changed.
Watching some random film about video gaming, I noticed the intense concentration of players who really got into the scene before them.  Armed with the latest computers and headsets, they waged war on others around the planet, communicating with them for some reason I really did not care about. Gaming has never been an interest of mine.  Hearing and talking on my cell phone however: very interested in that.  Earpods that came with the assorted iPhones we have had over the years seemed to be the best option on land or in the air.  Still, they were not quite what I was looking for.  Then I stumbled upon the Kraken Pro V2 ($79.99) headset.
This handy device provides rich sound to block out a noisy flight and a durable aluminum frame that makes the headset lighter, comfortable and more durable so it can just be tossed in a bag. I liked that.  Not so much fun: the Kraken Pro V2 takes up far more space than the iPhone earpods so it needed to be worth it.  It was and is, passing the test of a trip to Germany recently on a sailing with Viking River Cruises.
In addition to working flawlessly in flight, other advantages are significant
They also make pretty darn good ear warmers in cold climates.  That's due to a snug fit that completely enclosed ears.
On tour, they plug into Viking's quiet vox touring system that enables Viking travelers to hear guides while wandering around a bit.
Used in conjunction with a smartphone, I can now hear whoever is on the other end of the call as though I was using a hard wired land line.
This must-have device is worth it's weight in gold in that last respect.  In a noisy place like an airport, office or grocery store, background noise is silenced and clear communication is the order of the day.  A bonus, unadvertised feature: no one bothers you while listening to whatever you are listening to.  They may try but you can't hear them so they eventually go away.
The Kraken Pro V2 almost makes me want to try playing video games…but that would be using the product for its intended purpose and that would be boring.
Gear Review: Hyperjuice Magic Box
We love to travel and do so frequently.  By land, air or sea, we like seeing new places, meeting new people and making memories; one destination at a time.  But there are parts of traveling that are simply annoying. Cramped seats in the economy section of commercial aircraft: annoying.  Luggage lost by multiple airlines: annoying.  Standing in a long line anywhere: annoying.  Some of those annoying parts of travel we can do something about.  Pay to upgrade for more leg room on the plane, annoying that payment is necessary but it addresses the annoyance.  Travel with only carry-on luggage, checking nothing,  eliminated the potential of trip-disrupting (and annoying) lost luggage.  Avoid lines by configuring a way into the TSA PreCheck program and Global Entry for flying and go early to the port to avoid long embarkation lines.  But one totally annoying part of travel had eluded us: worry-free backup power for electronic devices, including the MacBook computers we bring along.   Finally, I found a Magic answer to powering smartphones, tablets and computers.
Not 'Magic' like I went to Disney World and had a magical experience, magic as in the HyperJuice Magic Box, a DIY solution for providing backup power where none is officially available.  I tested this powerful backup power source on a recent  trip to Europe with Abercrombie & Kent that required movement through multiple airports, hotels and a cruise ship.   Every step of the way, I never needed to find/fight for a place to plug in electronic devices for charging.  On a long flight across the Atlantic, I watched movies on my MacBook Pro and never plugged in once to the in-seat power source.  Charging two smart phones at once, I did that 3 times each; all without recharging the HyperJuice backup power source.    Still, there was a bit of a procedure in making it all work.
Officially, Apple does not have a backup battery source for MacBook's.  Some models have easy to switch out batteries but mine were not some of them.  The answer came from HyperJuice and their Magic Box kit along with step by step instructions on how to modify a standard Apple MagSafe Power Adapter. That took five minutes.  Now, I have an additional 12 hours of operating time on my MacBook top of the internal battery time of about 3 hours. Power problem solved, end of story.  But there's more!
An added bonus of the HyperJuice Magic Box solution lets me charge in the car, on the go too.  Also, with dual 12W USB ports, I can also charge two devices at the same time.  Retailing for $349 the annoyance factor of finding backup power needs to be fairly high.  It was.  Now it isn't.
This video gives us more of an idea of just how easy it is to make the HyperJuice Magic Box