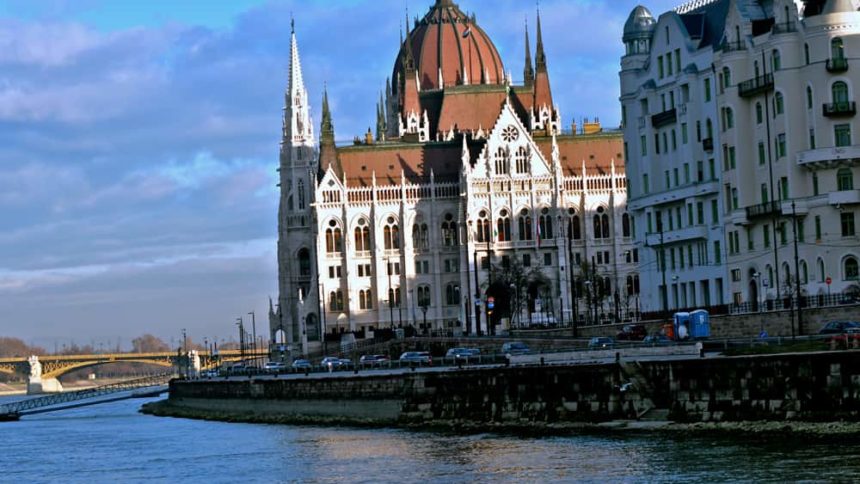 Actually, Christmas Markets Were Just One Part Of Our Cruise
Sailing from Nuremberg to Budapest with Viking River Cruises our itinerary brought us to a number of Christmas markets. Held in the city center of towns along the Main-Danube Canal and River Danube, the colorful display of unique holiday gifts, tree ornaments, souvenirs and more simply cannot be found back home. A festive atmosphere fueled by spicy Gluhwein, regional grilled sausages and the aroma of fresh gingerbread sealed the deal: We are glad we came.
But take away the Christmas markets and our Romantic Danube itinerary would still be a stand-alone hit that exceeded our expectations. Blowing away those expectations were a number of factors and events that are not the focus of Viking river cruise catalogs, TV commercials or even the pre-cruise information sent to booked guests.
A Well-Done Pre-Cruise Hotel Stay
Flying in to our point of embarkation a day early, we were following our own advice, effectively putting travel day and jetlag behind us. Viking could have chosen any number of first class hotels in Nuremberg for our pre- cruise hotel stay. Selecting the Meridien Grand Hotel, just steps away from a Christmas market was smart. Even after a 17 hour travel day, we dropped our luggage at the Meridien Grand Hotel and skipped right off to the market and were there in minutes.
Our Viking Longship
Viking longships are just four decks high, carry less than 200 passengers and are designed to travel the world in comfort.   A friend who had never been on a Viking river cruise told me they liked that it did not take all week to learn their way around the ship. "Usually by the last day I know where things are on big ships," said Rick Griffin from Midlife Road Trip.
Little Things On The Ship
I suppose we should not expect cruise lines to disclose every little thing they do that results in an overall good feeling about them, in advance. Nice little surprises are always a hit. Still, little things like premium jellies and jams served with breakfast, L'Occitane quality bath products and an assortment of fresh fruit in our cabin, changed every day do make a difference.
The Difference Between Night And Day
What is increasingly becoming a standard feature on small ship cruise vacations are overnights in port, and with good reason. There is often abundant nightlife to be experienced in the ports of call that big ship cruise vacationers never see. That gives small ship cruising an advantage for travelers to whom that notion resonates. We saw the value of that notion right up front when visiting one of Nuremberg's Christmas markets first on our pre-cruise day and then when on an included tour on the first actual day of our itinerary.
Time To Linger
One of our favorite parts of visiting any place on any cruise line is to linger a while at one place, drinking in the scene.   On Viking's itineraries plenty of 'free time' is allowed at the end of each day's included tour to do just that. After touring Regensburg we stopped at a great little restaurant with a commanding view of the area around St Peters cathedral, the place we would meet the rest of our group before proceeding back to our Viking longship.
Enriching Onboard Events
While much of the focus of a Viking river cruises is off the ship, not all of it is. Thoughtfully planned onboard events complement and enhance the experience. A briefing on the history of the European Union, presented while actually in the EU made sense and added an additional layer of appreciation for what we were experiencing ashore. A special performance of music and dance from the region we were sailing through was timely and well attended. Prior to arriving in Vienna, a Mozart presentation educated even those with no appreciation for the composer and would explain in advance why there were so many Mozart-themed attractions there.
Unique Culinary Experiences
Also onboard, we learned how to make Gingerbread houses in the spirit of the holidays. A progressive Taste Of Austria dinner was as much fun as it was educational as Viking guests were invited to the ship's galley to both tour and choose from a buffet of Austrian-themed culinary delights. At the bar and in the dining room, the selection of beer and wine changed as we traveled along the river, reflecting the region we were in that day or would visit the next. A presentation on Austrian Coffee Houses followed immediately by Austrian Tea Time too set the stage for our visit to Vienna.
Carefully Curated Optional Excursions
While nearly everything is included in the price of a Viking River Cruise, they do offer a few optional excursions, enabling guests to get even deeper into the places they visit.  Those who attended the optional excursions to Schonbrunn Palace or an evening Mozart/Strauss concert in Vienna came back raving about the experience.
An attractive part of cruise vacations is unpacking once to see multiple destinations. That's no news to regular readers or any traveler who has traveled by land then made the jump to the more inclusive and efficient world of cruise vacations.
Viking River Cruises operate a number of itineraries along the same stretch of river, nearly year-round. Sailing season this year began in March and will end one sailing after ours, just before Christmas. Hard-working crewmembers will go home for the holidays to spend time with their land-based family. They might then work seasonally at a cold weather resort or just take the time off and travel themselves.