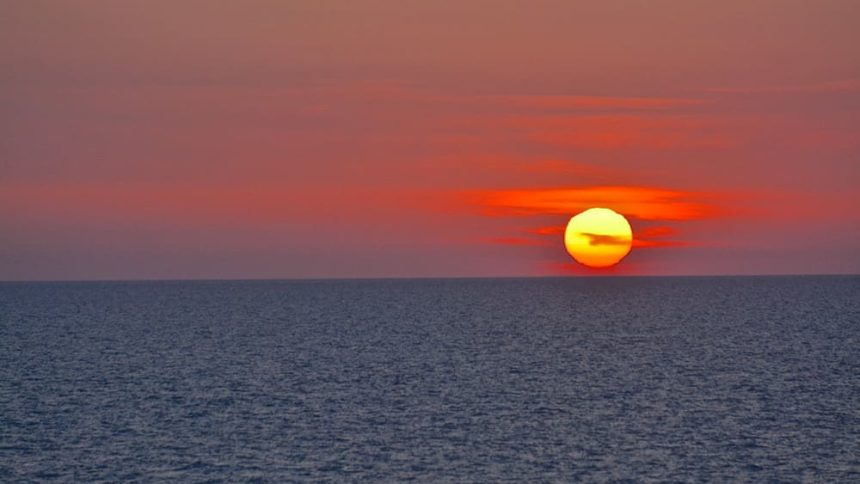 Well Sure, Far Advance Booking Pays Off, On These Two Lines Anyway
Just when you thought every possible new marketing strategy had come and gone, here is something new that brings bonus value:  Booking far in advance.   If that strategy has a familiar ring, it should. For a good chunk of the cruise industry's initially rabid growth period, savvy travelers who booked far in advance nearly always came out ahead.  The best price, reduced deposit, and your choice of staterooms in prime locations were all there to be had by booking 12+ months in advance.  The recession changed all that as we booked closer to sailing and cruise lines got nervous, adding bizarre promotions that could not possibly support operations.  Things that came with as part of the deal, didn't all of the sudden. New things came at a price.  Still, we lined up for more. All wrapped up in attempting to be unusual and unique, cruise a number of cruise lines took their eye off the ball and are currently striking out.  Two lines we know of though, went a different direction, returning to basics.

Holland America Line is back and rewards forward thinking bookers with a great deal on select January 2017 through April 2018 cruises.  Cruise or Land+Sea Journey travelers booking next year or beyond can take advantage of the benefits, which include the popular Explore 4 deal with complimentary beverages and specialty dining aboard ship, as well as reduced deposits and fares for friends and family. Suite bookings get that plus Internet credit and prepaid gratuities.
The rules are generous.  The Explore4 prom0 is for guests booking any category and includes a Signature Beverage Package valued at up to $1,400, dinner in the Pinnacle Grill, reduced cruise fares for friends and kids in the same stateroom and 50 percent reduced deposits. Bookings must be made by Nov. 18, 2016.
Viking Cruises commonly rewards those who book far in advance with an up front deal and then again when they pay.  Special offers that include two for one fare, reduced air and more compliment 5% off at final payment when paying by electronic check. Lower prices system-wide, including normally not discounted itineraries are rewarding those culturally curious travelers.  No risk offers, Early Bird Discounts, specials including new lower prices for river cruises in Russia and more make right now a great time to book that first river cruise or make the jump to Viking ocean cruising.
A good number of Viking deals are as aggressive or more so than competitors, but for a better reason.  The other guys are trying to fill staterooms on their existing fleets.  Viking is filling berths on a rapidly increasing number of ships.  The first year alone, Viking doubled its ocean capacity.  In two more years it will double yet again on ships currently being built.
Both of the above promotions are sure wins for cruise travelers, regardless of what the international world of travel may bring.  While these two cruise lines are not the only ones with robust advance booking programs, they do represent a pool of travelers who do indeed book future travel far in advance, smartly.  Neither line has restrictive fares that lock travelers in with no way out, should they decide at the time of final payment that they do not want to travel.  There is seriously nothing to lose here and a whole lot of good to gain.  If your favorite cruise line is not aggressively positioning sailings far in advance as the best pricing they have, look for that to come soon.  They may or may not discount last minute as the current industry model seems to support.
The Basics With A Twist
So finally we go back to the basics, putting a lot of the weight of what defines 'value' on what happens to us on the ship.  Holland America Line has its act together, is delivering a consistently great product across their big ship fleet making the future bright.  We know about new ms Koningsdam and all the new features and programs that will be rolled out to the rest of the fleet. What we don't know are what is happening behind the scenes.
At dinner on a recent Holland America Line sailing, I was surprised when the mom of two girls went on and on about how wonderful the youth program was.  The kids did not want to leave.  On Holland America Line?  This is not one of their talking points. Cuisine and Entertainment are stars of the show. We see that in other areas as well; good things that seem to come out of nowhere. Look for Holland America Line to gobble up new passengers from pretty much the entire itinerary book of Celebrity Cruises and long sailing roster of Norwegian Cruise Line.   There's no stealing going on here, the others are giving them away.
Which brings us to Viking Cruises.
Aggressively thoughtful Vikings methodically took over the European river cruise industry with their uber-efficient fleet of Viking Longships, which they continue to update constantly. There's no resting on their laurels going on here or cutting back on the guest experience to make $12.76 more per booking because corporate life would be sweet if they did.
But it wasn't just the clever design of the ships that fueled the fire.
Tapping top hotel schools for the best crew, taking good care of them like no other cruise line on the planet including a never-before-offered retirement plan starts the ball rolling.  Source passengers that are well-traveled enough and have enough years on them to appreciate the high median level of service that well-trained crew provides and the size of that fire increases. Slather on a generous and thoughtful dose of cultural enrichment and inclusiveness, to a demographic that all of the sudden has time to learn again, and word travels fast.  The supersonic skyrocket of Viking River Cruises has broken and set world records, brought the most highly ranked cruise travel experience in history and, in turn, made a whole lot of people happy.
Make Someone Happy And Keep It In The Family
It's that last part, that making a whole lot of people happy, that is of particular interest to me. As far as I am concerned, that's the name of the game and nothing else really matters if the cruise line nails that experience, producing travelers wh0 go home happy.  'Giddy' works too and Viking hits that a lot also, but happy is required.  So happy were those culturally-curious travelers of Viking River Cruises that they delivered Viking Ocean Cruises, pre-sold.  Sail Viking Star or Viking Sea and talk to a dozen passengers; a huge majority of them booked their ocean cruise experience due to their Viking River Cruise experience.
Next, Vikings come to North America on a transatlantic, followed by a series of West coast/Canada sailings before what I believe will I will bill the Greatest (cruise) Show On Earth.  That's when the very comfortable Viking experience comes to the Caribbean, and just in time for travelers who might want to stay a bit closer to home in an abundance of caution, in light of worldwide security concerns.
Right about here is where one might expect me to go off on how we should continue traveling internationally.  Anticipated: me mentioning that the life clock is ticking and we do need to see these places while we are above ground.  Don't give in to…blah blah blah.  I can spin that little story either way.  If you're gonna go, you're gonna go.  If you're not, you need to go somewhere else.  But we must travel somewhere. If it's not internationally right now, fine. I'm not asking you to go next week and neither is Holland America Line or Viking Cruises.
Other cruise lines are.
(pause for a moment to consider the gravity of those four words)
(email me for direction if amazing realization of 'who has your back' does not happen)
Forward thinking Viking Cruises and Holland America Line are pumping far-in-advance bookings that you really have nothing to lose on by booking now.  Who knows what the world will bring in 2017 and 2018?
I am reminded of an inspiring video featuring Holland America Line President Orlando Ashford.  The scene was the christening of new ms Koningsdam.
We're going to go a bit further down this path shortly as we frankly examine a couple related topics.