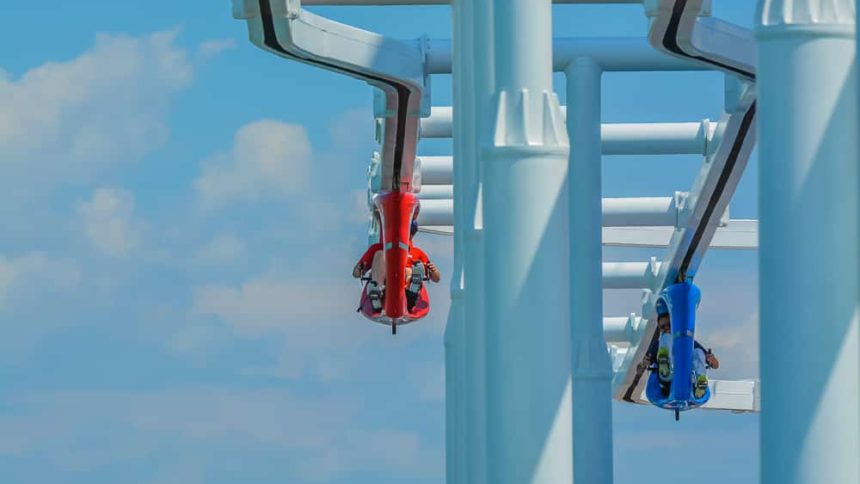 Vista NYC Event To Bring New Carnival Experience, Miss USA, Carrie Underwood, In That Order
On Friday, Carnival Vista will be in New York City for a pierside naming ceremony before sailing off on a pair of 11-day sailings from New York.   After that, the 133,500 ton ship will launch  year-round six- and eight-day Caribbean service from Miami.  On hand for the military-themed event, scheduled to coincide with Veteran's Day; Miss USA Deshauna Barber and GRAMMY-award winning country music star Carrie Underwood.  Enduring after the New York City event, a new Carnival experience unlike any other.
Honoring the work of Operation Homefront, Miss USA Deshauna Barber will serve as godmother of Carnival Cruise Line's newest and largest ship, Carnival Vista.  Barber made history earlier this year when she became the first woman serving in the U.S. military to win the title of Miss USA.  The overnight gala event also features an exclusive invitation-only concert by country superstar Carrie Underwood.  If this all sounds a bit familiar, it is.
In February 2015 Carnival crafted a similar event marking the introduction of Carnival Freedom to Galveston in a very big Texas way.  In Carnival Claims Family Travel At Big Texas Event we wrote of Carnival's continuing commitment to the military  as well as family travel. At that event, Carnival drove home the "Celebrate Freedom" theme as military families were serenaded by country superstar Martina McBride and a sizeable donation was made to Operation Homefront, the national nonprofit organization that supports service members and their families.
Barber will officially name the massive 133,500-ton vessel during a shipboard ceremony that is part of an overnight gala event honoring Operation Homefront and featuring an exclusive invitation-only concert by seven-time GRAMMY-award winning country music super star Carrie Underwood.
At the New York City event, hundreds of military families will enjoy overnight accommodations, meals, activities and entertainment. The Carrie Underwood concert and overnight gala event are the culmination of Honor. Family. Fun., Carnival's year-long celebration designed to raise funds for Operation Homefront to help the organization fulfill its mission of building strong, stable, and secure military families.
The daughter of a retired Army master sergeant who was a member of the Special Forces, Barber joined the Army Reserve as a quartermaster officer in 2011. After earning her bachelors in business management from Virginia State University, Barber went on to complete her masters in computer information systems from the University of Maryland University College. She currently serves as logistics commander for the 988th Quartermaster Detachment Unit in Rockville, Md.  A passionate advocate for the U.S. military and a champion of gender equality, Barber will focus her efforts on PTSD treatment for soldiers returning from deployments and suicide prevention throughout the Armed Forces.
Enduring after the New York City Event, a new ship and direction for Carnival Cruise Line as Carnival Vista enters the Caribbean cruise market for year-round deployment.
As the line's newest ship, Carnival Vista has introduced a number of groundbreaking innovations including the first brewery on a North American-based cruise ship, the first IMAX Theatre at sea, the most elaborate water park in the fleet highlighted by the 455-foot-long Kaleid-o-slide, a groundbreaking bike-ride-in-the-sky attraction called SkyRide, and the new Family Harbor with specially designed staterooms for families, a family concierge and more.