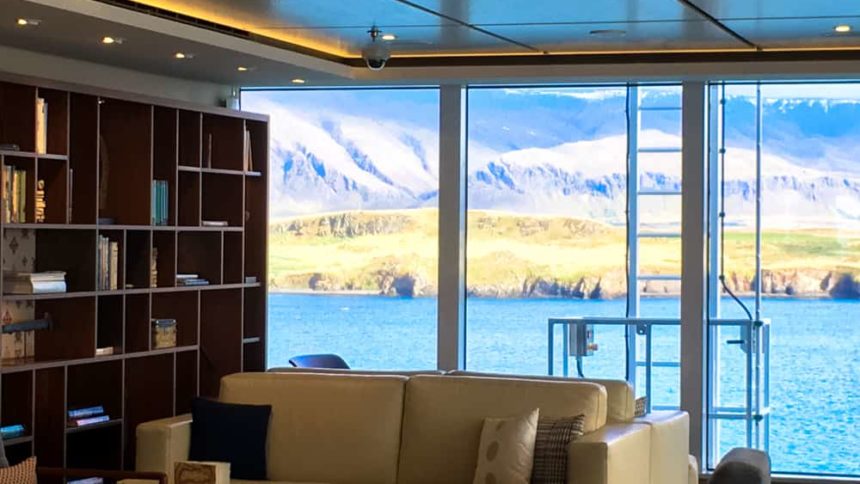 Viking Welcome Home: It Can Happen Anywhere
Flying from Orlando to Iceland to join Viking Ocean Cruises new Viking Star was going to be a unique experience, for a number of reasons.  In this first post on the ground in Iceland, some observations about two airlines, two airports and a couple interesting things that happened on the way to my cruise.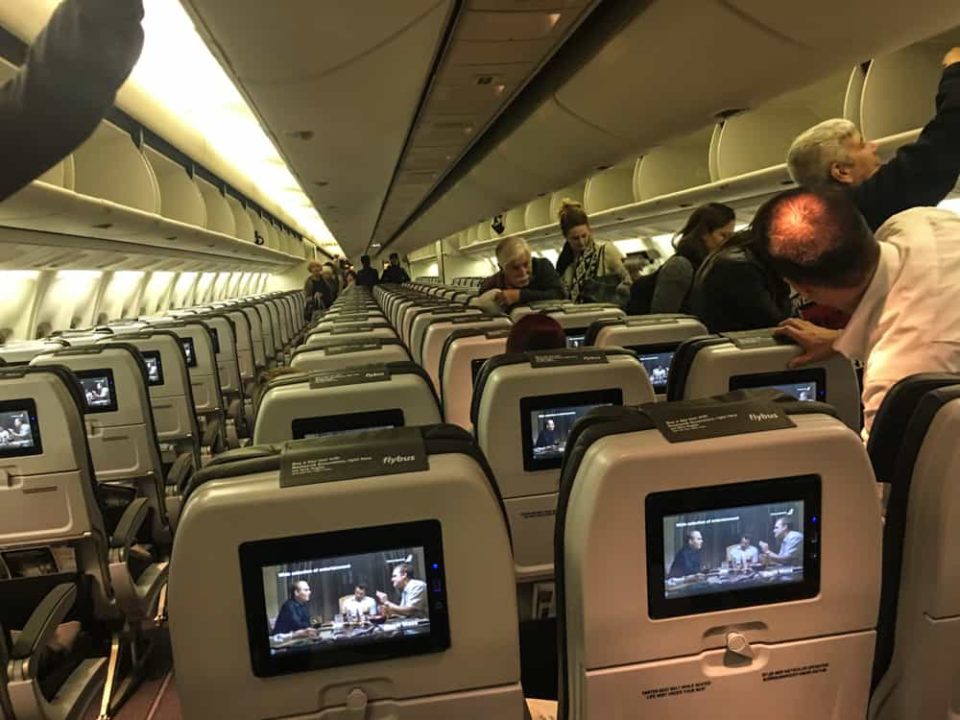 Jet Blue as well as Icelandic Air both load planes from the back forward, which really makes sense if you think about it.  If it were done in exact order, last row to first, all the people standing in the aisle putting their bags in overhead bins, removing things they need during the flight and just getting settled in are not blocking everyone else who is further back, trying to get to their seats and perform the same activities.
I'd seen this before on other airlines but not all that often.  Lufthansa does it that way sometimes and I chalked that up to good old German ingenuity.  But while the process happens faster, there is still the unknown to be dealt with:  Will there be space in overhead bins for my stuff?   To travelers working with all carry-on luggage, this is perhaps the only unpleasant part of the process and surely one to consider, if not plan for.  That thought brings an addendum of sorts to our Flying Tips.
Check with the airline in advance of choosing  a seat to know their loading procedure.  This one is worth a phone call, before selecting seats if traveling in the economy class.  On Jet Blue, I was originally happy to have a seat in the third row…until I remembered that they load front to back.  While on my flight there was plenty of room for carryon luggage, that might not always be the case.  My connection in New York was not an issue; I had plenty of time.  But for those with tight connections, this is an issue to consider when selecting seats, originally and closer to flying, mainly because loading processes do change..
On IcelandiAir, I was nearly at the back of the aircraft, walked on first and all was well.
At New York's JFK airport I was reminded of an issue that came up during the travels of some friends lately.  Flying with their elderly parents, they were not prepared for the extremely long walk it takes to get from the aircraft through immigration and baggage claim in Miami.   In New York I went from a domestic terminal eight to international terminal seven which is an entirely different world. TSA recheck is not offered so everyone goes through security screening the old school way.  Again a reminder about the value of plenty of time between connections.
All of the above considered, the trip was nearly flawless.  Arriving in Iceland on what my driver described as a pretty typical day, fresh crisp air replaced the hot humid version of Orlando.  It was much the same feeling as walking off a ship in Alaska bringing the excitement of indeed visiting an interesting place, right down to the unique climate.
Looking forward to boarding Viking Star again, the plan was that my flight would arrive about an hour before the ship.  The 45 minute transfer would have me there at just about the same time…or so i thought.   Already on board, our friend Aaron Saunders sent an email to let me know the ship had docked in Iceland, about 10 hours ahead of schedule, no doubt due to modifications in the itinerary on the first few days of our In The Wake Of Vikings itinerary.
So on to Viking Star I went, my name checked off a list of passengers joining the cruise in progress. Around the corner and into the Explorers Desk reception area it was a quick check in and off to my first stop, the Living Room bar…but not for what y0u might imagine.
To get an idea of what the Living Room bar is all about, fans of Princess Cruises can think of the central atrium area, on Seabourn it would be Seabourn Square and on Royal Caribbean, the Promenade Cafe…sort of… on all those comparisons; a pleasant space with coffee drinks, a full bar and some light snacks that evolve throughout the day.
The next part of this first impression post Facebook fans got a preview of so I'll share that here first.
I walk on the ship this morning after an overnight flight that I slept maybe 20 minutes on. After a quick check in, I go directly to the Living Room bar to have a double espresso which will binge into a quadruple espresso rather quickly, because I can. It's included, you see.
Right about here is where we leave the abovementioned venues on other cruise lines in the dust as the magic of Viking owns the experience. It is a theme we have seen in the past on Viking and will no doubt see throughout this voyage and later, when the ship arrives in the Caribbean.
Behind the bar is a crew member I recognize from when Lisa and I sailed Viking Star last November. Couldn't exactly place the name so was thumbing through photos, KNOWING had this guy's photo from when he had just joined Viking and had high hopes for his future.
About two minutes in, he remembers my name and asks if Lisa is with me on this sailing. This is the good sort of thing that happens on a ship where crew is charged with making sure the guest experience is the primary target of their efforts.
It's a way of doing business that taps the human element of service as we have not seen since the modern cruise industry was just getting off the ground. It's an element of it all that many lines just can't deliver…perhaps due to their sheer size.
This will be Viking's challenge of the future too, as their highly rated ocean fleet continues to expand. But that's a topic for another time.
For now? It's good to be home. Thanks Yoga, for the meaningful welcome back!
Pardon the length of this post but sometimes it takes a few more words to really capture a moment so totally guest-oriented that it exceeds our wildest expectations and sets the mood for whatever may come next.
Shortly after this amazing moment, I continued a rather recent tradition of beginning a cruise with a massage.  Not just any massage, a genuine Swedish massage, performed by someone from Sweden.  Let me tell you, there is simply nothing that compares…and this comes from someone who is traditionally NOT a spa person by any means.
I'll get more into the spa operation from a number of different angles as this voyage progresses.  What Viking offers here, included in the price of the cruise, is nothing less than amazing.  Some optional treatments on the spa menu follow a focus similar to optional excursions that go above and beyond included excursions and also add a great amount of amazing to the travel experience.
To me, this experience is the way coming back to a cruise line should be.  The good news: it can happen anywhere.  The better news: this is coming to the Caribbean.  Soon.  Stay tuned.
PreCruise Countdown Posts – In Progress
Viking Welcome Home: It Can Happen Anywhere (this post)