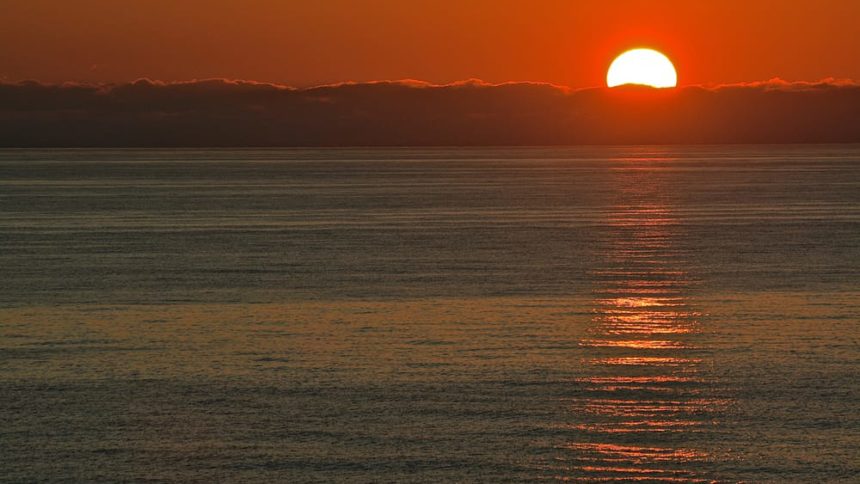 Viking Star Brings The Future, Now
There was a time when a day at sea on a ship without a lucky casino and interesting top deck attractions to occupy the time of my family would be unheard of.  We simply would not have booked that ship.  But as the kids grew up and faded away into distant travel memories, so too did interest in the allure of cruise vacations as they began with us.   Replaced by a hunger to see the world and a realization that the life clock is ticking away, we looked to gain different benefits from cruise travel.  Thankfully, cruise lines changed too. On a day at sea aboard Viking Cruises new Viking Star, I had some time to think about that; where we've been, how we got here and what the future has in store for us.
There is something about being in open sea with ocean completely surrounding a cruise ship in all directions that induces thought.  Sitting on a cruise ship balcony, staring at the ocean for hours, is one of my favorite parts of the experience.  Always has been.  Still, the carefully crafted ambiance on board Viking Star brings meaningful conversation with other passengers and crew members.  It's hard not to enjoy talking to other people on this ship for a number of reasons.
Conversation is encouraged by Viking Star's layout, design and decor.  Ample public areas with plenty of comfortable seating invites lingering.  Events happen in venues specifically designed with them in mind.
Onboard programming takes full advantage of all things possible in any given venue. Example: Dinner at The Chef's Table was themed "A Gastronomic Journey Through Time", featuring five courses, each paired nicely with a tour of wines from around the world.  Conversation naturally turns to the take-home menu that changes every three days.
I remember one of the first 'specialty restaurants' as they are called on other cruise lines, a dining venue with 'steaks' so big we would have fed our family of four with one and called it a 'roast'. Today, those places have evolved into more appropriately sized menu items pretty much industry-wide.  What has not changed appreciably on other cruise lines is an interesting part of Viking's Chef's Table experience:  Thought.
A lot of thought goes into the menu and its execution as waiters present and announce each course and each paired wine, briefly, then leave diners with their thoughts and conversations.  Not long ago, on what was said to be the 'Best Cruise Ship In The World", we found service awkward; commanding our attention away from what really matters: what is happening at the table.
If the notion of being left alone with thoughts as a major part of travel is a bit scary, a sailing aboard Viking Cruises new Viking Star might not be for you.  If engaging total strangers in pleasant, lively conversation is just not something you are good at, that's another story altogether. Frankly, had you told me we would be doing just that ten years ago, I would not have believed it.  Yet here we are, having a wonderful time with other like-minded travelers from around the world.
I have to believe Viking had something to do with that.  Perhaps the intimate setting of a Viking European river cruise on a Viking Longship got the ball rolling.  On a ship with less than 200 people on board, it's hard to hide…as we have so often done on larger vessels.  Lisa works in an office in real life and wants to take a break from other people when sailing.  In the past, reading a book a day equalled a good cruise to her.  Here, she has not completed reading one yet and, as I write this, the voyage is more than half over.  It's interesting how things turn out compared to what we imagine they might be.
Before sailing, I thought I would see Lisa in one of the numerous seating areas on board, spending time reading and relaxing.  Instead, while the relaxation level is at an all time high, it has not taken the form I anticipated.  Engaging conversation with other passengers has been her escape. It makes me wonder if that would be possible on other ships.  Probably not, at least right now.
Viking Star is a totally different cruise experience, unlike any other we have enjoyed.  To compare what Viking has done here to other cruise lines is like comparing delicious apples and oranges to beautiful flowers.  All are attractive to the right person at the right time but entirely different things.
We talk a lot in this space about the evolving cruise industry and the efforts each cruise line is making to further define who they are a good fit for, differentiating themselves from one another. Frankly, I don't know that it will be possible for other cruise lines to compete with Viking in their arena that is locked down so solidly or if they would even want to try.
Still, I imagine that the future will look back on the birth of Viking Ocean Cruises and the launch of Viking Star along with upcoming sister ships as a turning point for the industry, cruise lines, and cruise travelers.  The undeniable comfort of traveling with Viking is something others will be trying to emulate in their own way for quite some time.  Or so we hope.

Follow Along On Our Viking Star Voyage
Right here at ChrisCruises.com-
See our Flickr Photo Albums–  (check back often, more photos added as we sail)
Facebook Photo Albums-
Twitter and #VikingStar