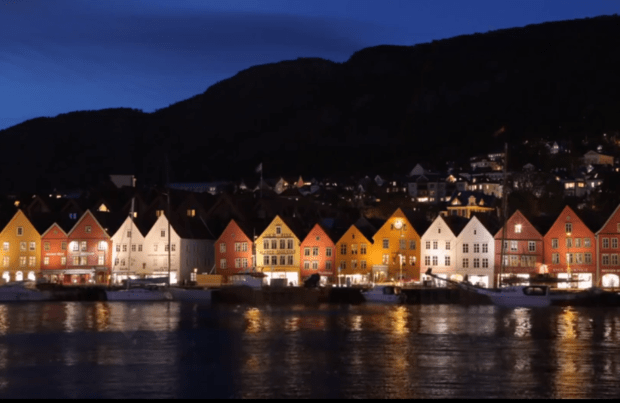 Viking Ocean Cruises To Explore New Realms
When the people at Viking Cruises thought about entering the ocean cruising business, they did so largely at the request of those who sail the revolutionary longships of Viking River Cruises.  Developing Viking Ocean Cruises with those same culturally curious travelers in mind,  all-balcony Viking Star was born.  The notion of an inclusive ocean-going ship that carried the Viking experience from river to sea resonated with travelers, nearly selling out Viking Star's first season in just a few months. Two more ships were ordered to meet demand on a cruise line that is not even sailing yet.  It's an ambitious business plan to be sure and one that has fans of Viking's river product lining up to book, for all the right reasons.
Quick Look: In advance of sailing their first ship, Viking Ocean Cruises has ordered two more and added more itineraries, in no small part due to clear definition of the experience.
Carefully Curated Itineraries
In Viking Ocean Cruises: Fearlessly On Track, we told the story of Viking Sea and Viking Sky, both set to debut in 2016 and sister ships to 930-passenger Viking Star.  In addition to voyages in Scandinavia and the Baltic along with the Western and Eastern Mediterranean, Viking Oceans will launch two new itineraries exploring the British Isles for 2016.  Both spotlight the rich Viking heritage of exploration brought to modern day travel that has served them so well on the river, applying that same focus to ocean cruising.
Into the Midnight Sun is a 15-day sailing from Bergen to London that sails north along the Norwegian coast deep into the Arctic Circle. Illuminated by an Alaska-like midnight sun that shines 24 hours a day, this itinerary taps world history, following the path of ancient Vikings. This unparalleled journey follows in the wake of great explorers, from the ancient merchant streets of Bergen to tiny hamlets nestled in magnificent fjords; from the far-north beauty of Nordkapp to the remote outposts of Scotland's Shetland and the Orkney Islands. It all culminates in Edinburgh, where medieval splendor mingles with classic beauty.
Baltic Jewels & the Midnight Sun is a 29 day sailing from Stockholm to London that represents Viking's most sweeping Scandinavia itinerary.   Combining the already-released Viking Homelands and Into the Midnight Sun itineraries, makes a for a total of 21 ports in 10 countries, including Baltic gems, Norway's magnificent fjords with overnight stays in Stockholm, St. Petersburg and Bergen.
Visiting the Viking Ocean Cruises website, we find a sampling of ports, excursions, and attractions that are featured on this Viking ocean cruise, just like they have for their Viking river cruise itineraries.
Preparation Already Underway
Remember, the first of these new ships does not sail until next year but also remember that a big reason for the creation of Viking Ocean Cruises came from the suggestions of past guests of Viking River Cruises.  Those savvy travelers know that preparation in advance is critical to getting the most out of a destination-focused travel experience.  Answering that call, Viking has been busy planning the tours that are included at every port of call, lining up local guides, planning pre- and post-cruise hotel/land packages and more.
On our Viking River Cruises, it was common for passengers to remark among themselves that the actual experience matched or exceeded that depicted television commercials and in a video library on the Viking website.  Off our Viking longship and on to land, we followed the aroma of freshly baking Gingerbread to the same Passau bakery featured in video.  In Budapest, scenes depicted in TV ads matched what we saw with our own eyes, in person.  Defining what travelers will experience on the ships of Viking Oceans, Viking's Karine Hagan takes us from place to place in a similar way.
The Experience Defined, In Advance
A good example of the Viking way of looking at travel as well as what to expect in the Baltic is available right now, via many Viking videos including this one, focused on Bergen.  Karine takes viewers along the Bryggen waterfront,  a UNESCO world heritage site and a great place to introduce yourself to Norway and its tasty local foods.
For those who have been on a Caribbean cruise: Do you remember seeing the beautiful blue water on TV or in magazines before visiting then realizing that was no photoshopped picture but the reality of that part of the world?  The same holds true for what we have experienced with the Viking river product.
If the Viking Ocean Cruises experience emulates their video presentation as closely as the river experience does, travelers are in for an unforgettable trip of lifetime-quality memories.
The More You Know
Want to know more about new Viking Ocean Cruises?  Check the video below for an overview and visit the Viking Cruises website for more
http://youtu.be/u5MP_FzpSzA