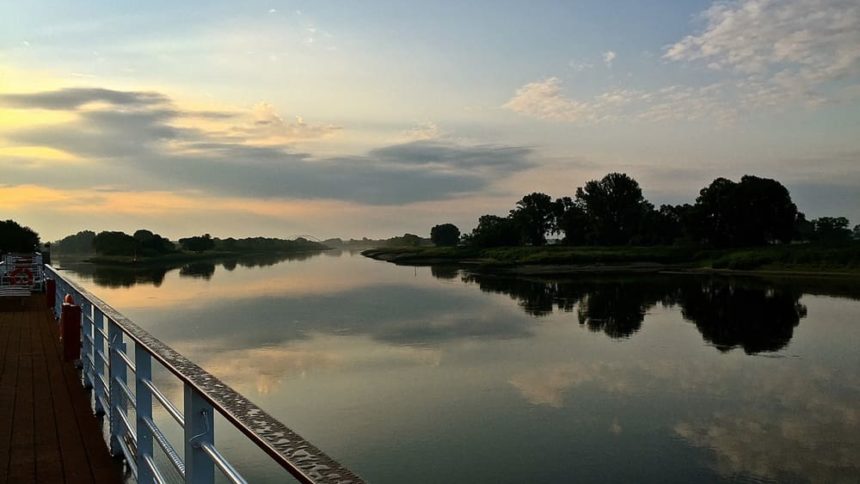 Viking Longships Christening 2016: Business As Usual Is A Dance Others Find Difficult
The launch of 6 new vessels at the Viking Longships Christening 2016 is half the number of ships launched in last year's ceremony.  The expanding fleet of Viking Longships are maintaining an industry-leading level of growth, for a number of reasons we will tag in the coming days.  First though, let's take a look back at previous Viking Longships christening ceremonies beginning with last year's festivities when 12 vessels were brought into service, all with long serving Viking employees as Godmothers.
"We are immensely proud of the response to our new ships that we continue to receive from guests and industry experts," said Torstein Hagen, Chairman of Viking Cruises. "It is always important that we recognize those who have helped us achieve success, and this year I am especially pleased to honor fellow Vikings as godmothers of our newest river vessels."
Marking another year of growth, Viking River Cruises welcomed the newest additions to its fleet of river cruise vessels at a simultaneous christening ceremony in Amsterdam and Rostock, Germany during the 2016 christening. . The company christened a total of 12 new river vessels, including 10 of its award-winning Viking Longships and two custom vessels for the Elbe River which we experienced later in the year on the Elegant Elbe itinerary. The event officially brought Viking's total river fleet size to 60 and came right at a year after the company set another GUINNESS WORLD RECORD™ for the most new ships launched in a single day.
All 10 of the 2015 Viking Longships were deployed on Viking's itineraries in Europe.  As a result of high consumer demand for the Elegant Elbe itinerary, the two new specially designed ships doubled the company's capacity on the Elbe River for 2015.  We experienced an unexpected benefit of that increased deployment on the Elbe first-hand.  When even lower than normal water level on the Elbe river caused Viking's two older ships to be docked for the season, the two new vessels operated a partial season that might not have been possible without them.
That's business as usual for Vikings who devote a lot of resources to having a good infrastructure on the ground at the destinations they visit.  We saw the importance of having that organization first hand not long ago with top luxury travel company Abercrombie & Kent on a journey through Egypt and on to Jordan.  There too, the focus was on top motorcoach companies, highly-pedigreed local guides, onboard information coordinated with advance expectations for a seamless experience.  It's a rather simple system really.  Let's take a look down that street, briefly.
The first day is a blow off day as many passengers will be arriving off a 20+hour travel day on international flights.  The whammy of jet lag from resetting clocks to a land that is a 6 to 8 hours ahead of time back home is now reality.   When they arrive they stop briefly for a welcome at the front desk then go directly to their stateroom for a nap/change of clothes/breakdown (because the last batch of passengers all left the ship very early) before finding breakfast or lunch then perhaps an afternoon 'stretch your legs' walk.
Dinner the first night is a good time as is the pre-dinner nightly chat by the Cruise Director.  Then you're on the ship's itinerary which is presented as a place to place experience in advance.
The real deal weaves its way through onboard life, bombarding passengers with more of a fluid reality where exact times change, unaccessible places are replaced by slightly better places, culinary offerings reflect the surrounding lands, changing as do they.  Viking does that with ultra high efficiency.
Here are some examples from recent sailings
[URIS id=57112]