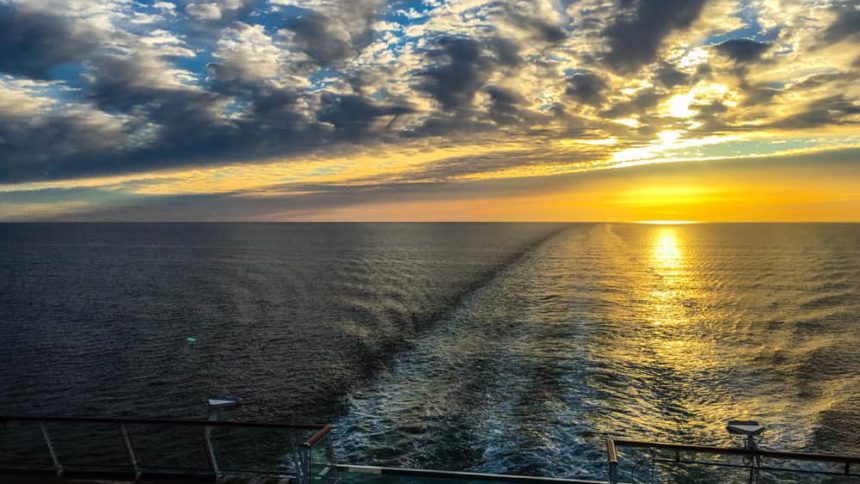 Viking Caribbean: Something New For Someone New
As we countdown to the arrival of Viking Star in the Caribbean, our focus has been primarily on which Viking ocean travel features will be new, different and exciting.  In the familiar Caribbean, the Viking difference will be easily noticed, appreciated by some and not by others.  In Viking Star Passes Ultimate Cruise Traveler Test, we talked about how the Viking organization experienced very few growing pains, rolling out ship #2 on the way to a possible 10 ship fleet.  We also noted that Viking's arrival in the Caribbean does not look to be a market dominating move meant to steal away loyal travelers from other cruise lines.  Today we nail down where those travelers will come from to fill Viking ships.
It's quite simple really.  Viking explorers in the world of ocean cruising are sourced from a similar place as the people who fill their massive fleet of river cruise ships.  In the process of becoming the largest river cruise line in the world, other river cruise lines have grown as well.  Viking redefined river cruising with the unique fleet of Viking Longships.  Not the most luxurious ships on the river, not really aimed to be a family travel option or any one of a half dozen other niches that are alive and well, if not thriving. Viking is Viking. Not a rendition of someone else's travel product but a river cruise option that focuses on the memorable elements of travel, prices it right and does not try to be everything to everyone.
Bringing that winning formula to ocean travel is serving Viking equally well.  Sailing with Viking Ocean Cruises we do talk to other passengers who also have a diverse cruise history.   That's not likely to change unless a comparison is made that includes thoughts along the lines of
"that other cruise line is not what it once was"  
"we sailed brand x a dozen times but this (Viking) is so much better"
In that respect, if true, those other cruise lines will need to take another look at what they are doing and, basically 'clean up their act' or give away their passengers to Viking.    With that thought in mind, consider one element of Caribbean cruising that is a hot topic these days:  All-You-Can-Drink Beverage Packages.
A number of cruise lines include a beverage package as an occasional choice on a Pickable list of perks. The otherwise convenient plan loses a bit of its luster when priced out at $50+ per person per day. Consider Viking's Silver Spirits Package which extends beer and wine included with meals to anytime of the day and a wide variety of  choices…for $19.99 per person, per day.   A no brainer add on.
I throw that $19.99 drink package price out there in the hope other cruise lines might indeed be examining what it is Viking is doing.  Voted the #1 cruise line by the readers of Travel + Leisure magazine might not be enough reason to consider a Viking ocean cruise.  Frankly, ships without casinos will rule out a certain number of cruise travelers as will limited family-friendly top deck attractions.
The fact is, Viking's unique ocean cruising experience will draw travelers because no one else is offering what Viking has.  If that makes other cruise lines nervous the answer is also rather simple: figure it out. Shore up your own brand, highlighting what you do better than anyone else.  Viking does not hold a patent on taking care of business, but that's exactly what they do.
Viking Caribbean Countdown Posts – In Progress
Viking Caribbean: Something New For Someone New (this post)
Flickr photo albums
Facebook Photo Albums