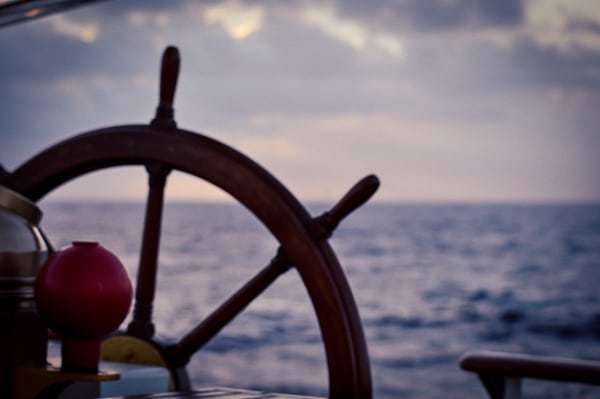 Universal Cruise Features: Ships Seen In Port
Over the years, we have examined many aspects of cruise travel in one way or another.  The thought behind that effort: There is a cruise line, ship and itinerary that is a good match for every traveler. Frankly, there are very few exceptions to that rule. Mismatches usually occur when there is disparity between traveler expectations and the actual experience. Defining that experience in a variety of ways is what we do, right down to tiny details even experienced cruise travelers don't think about very much.  While a big broad view of the cruise travel experience involves destinations we visit in variable comfort and style, some elements are the same.  Such is the case with ships seen in port when we were.
Other ships seen in port when we were is one of those topics of particular interest to me.  I'll tell you why shortly.  First, the ships:
Regal Princess In Copenhagen
Aida Diva in Tallinn, Estonia
Brilliance of the Seas in Monaco
Carnival Conquest in Miami
Carnival Victory In Jamaica
Crystal Serenity in the Magdalen Islands
Holland America Veendam in Canada
Azamara Quest as Brilliance of the Seas sails away
Norwegian Breakaway in Miami
Carnival Liberty in Progresso, Mexico
Celebrity Silhouette In Amsterdam
Viking Line, commonly seen in Finland
To illustrate what cruise travel is all about, there are a lot of resources you will not find in this space.  Deck plans, booking tools, destination guides, reviews and other bullet points on the cruise buying checklist are done really well by a number of other resources.   See all those first.  Just before buying, visit here for a feel of what all those resources hope to deliver. We share that experience with words and photos in this space as well as on Instagram, Twitter, Facebook, Google+, YouTube, Pinterest, Tumblr, Exposure, Flickr, a variety of other websites and an occasional print media effort from time to time. Most recently, we began contributing to new River Cruise Radio a new effort from the creator of #1 popular podcast Cruise Radio to add yet another dimension.
Why is "ships seen in port" a topic of interest?  There are a number of topics that are part of the overall experience, universal cruise features not specific to any individual line.  They are not featured on cruise line websites.  They are not thought of as a differentiating factor in a buying decision.  No marketing efforts will tag them as a reason to travel.  Still, they often add up to one of the most unique features of travel by ship.