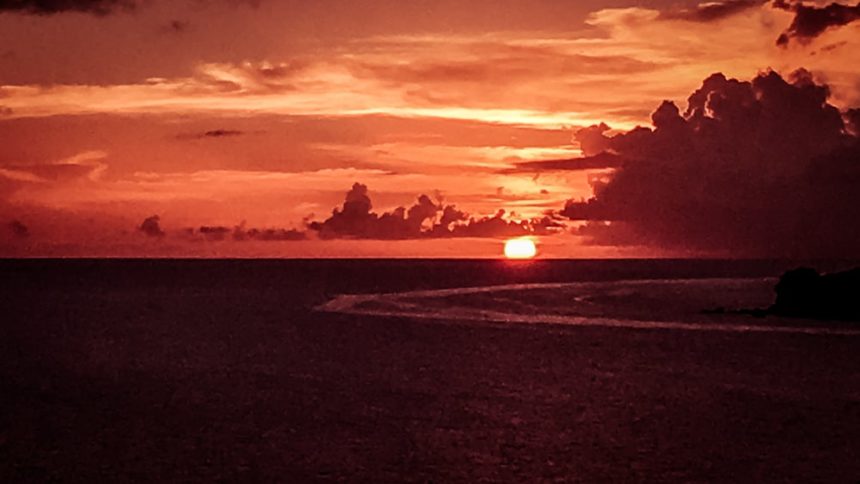 Think You Know Alaska? Think Again: A New Alaska Dream Begins
In Holland America Oprah Partnership A Perfect Match, we jumped back a bit in the evolution of Holland America Line.  The focus in that post: the dynamic back story of a big ship cruise line figuring out how to operate as a far smaller one might.  Today we get down to details on how that partnership translates to travelers on select Oprah-infused sailings. That's the easy part and we'll knock out that bullet point list in short order.  Of more interest in this space: what is apt to rollover to the rest of the Holland America Line fleet as a new Alaska dream begins.


The first O, The Oprah Magazine Share the Adventure Cruise to Alaska will take place July 15–22, 2017.  The series of Oprah-infused sailings will include the following dates/destinations:
November 29, 2017

– 11-Day Southern Caribbean Wayfarer roundtrip from Ft. Lauderdale on  ms Koningsdam

March 3, 2018

– 7-Day Eastern Caribbean roundtrip from Ft. Lauderdale on ms Nieuw Amsterdam

August 11, 2018

– 7-Day Alaska roundtrip from Seattle on ms Eurodam

October 28, 2018

– 7-Day Western Caribbean, ms Nieuw Amsterdam
More on what to expect on those focused event sailings shortly.
First,  consider the Alaska programming already in place by looking no further than published itineraries.
"An authentically powered person lives in love. Love is the energy of the soul. Love is what heals the personality. There is nothing that cannot be healed by love. There is nothing but love."
– Gary Zukav
Holland America Line along with sister Princess Cruises sends more ships to Alaska than most others combined.  The impressive amount of hardware alone enables the duo to offer the most diversity of any other big ship lines.  North To South or South to North with a variety beginning and ending points and a diverse selection of stops along the way bring choice.  Make a cruisetour out of it by adding on three to five days on either end. More than a pre- or post-cruise hotel stay, travelers can choose a DIY adventure or be escorted every step of the way leaving no must-see experience untapped.  Round-trip Seattle? Arguably one of the most interesting places to begin or end an Alaska adventure: Holland America and Princess do more of those too.  Also offered, a variety of other round-trip Alaska sailings as well as longer itineraries that include continental west coast ports along the way.
At this point our discussion can go two directions:
Just try looking for that much itinerary diversity on your cruise line that sends one ship a year to Alaska. Not going to happen. OR
Your cruise line that sends just one ship to Alaska every season?  Look for that experience to be stunningly remarkable.
Because I avoid anything that even remotely heads in a negative direction at every opportunity, I'll go with #2.
For the first time in forever, smaller Seabourn returns to Alaska as does even smaller Windstar Cruises.  Viking Ocean Cruises too brings a unique Alaska option. You better believe all will be on point…but then we expect smaller/luxury lines to be that way.  Better news: the one ship sent by your favorite big ship line has a new call to action if for no other reason than to keep up with the competition.  I suspect the result will be more than that.
"Look at a tree, a flower, a plant. Let your awareness rest upon it. How still they are, how deeply rooted in Being. Allow nature to teach you stillness."- Eckhart Tolle, Stillness Speaks
So, if Holland America has Alaska all tied up with a bow,  why partner with Oprah at all?
The Remarkable But Easy Story
Holland America Line already offers more diversity in Alaska than any other player in the game.  Got it.  Here is where the magic of Oprah lends an additional dimension of wonder to a destination that is pretty wonderful in and of itself.   The easy story here: Oprah continues her Year of Adventure by going to a place she has never been before, encouraging others to make similar life moves as she has.  Engage some travelers in this positive, upbeat manner, call it a win and go home.  But this is far more than a ride with Oprah.
Specific to O, The Oprah Magazine sailings: 
Exclusive programming developed with the magazine's editors, including editor in chief Lucy Kaylin and creative director Adam Glassman.
Members of the SuperSoul 100 (more on this below) will be on board sharing inspirational ideas and tips for living your best life.  While details have not been released, click here to get an idea of the potential depth any one of these people could bring.
Engaging, stimulating activities that bring the magazine to life, including meditation, tai chi, healthy cooking demonstrations, an onboard book club and more.
Apt to rollover to other sailings?  Consider the result of other Holland America Line partnerships.  This is not their first rodeo.
Take a two step back to the Holland America + Dancing With The Stars At Sea partnership.  While Championship sailings sold out far in advance and carried a premium price, the dance experience wove its way throughout the Holland America fleet.  Unique: The also limited-run run of DWTS featured a dance contest on every Holland America sailing.  Feeding that voyage-long contest: passengers who were encouraged to join talented ship dancers for complimentary dance lessons.  What an engaging way to get passengers interested in going to the (often boring) cruise ship nightly entertainment?  "I danced with that guy!" could be overheard in the showroom as passengers who might have never danced in their lives gave it a go.
While we're at it, let us acknowledge the Holland America Culinary Council, the line's answer to every other big ship line's celebrity chef.  Rather than banking on one big name with shipboard chefs relegated to replicating their work from sailing to sailing, Holland America Line again sailed in a different direction.  They have five renowned chefs that offer a far more diverse pool of talent from which to pull.  With a collectively intelligent effort focused on …oh guess what?…passenger experience, Holland America continues, expands and evolves other existing collaborations as well.
Here's a tasty example: The Culinary Arts Center presented by Food And Wine Magazine was a mock-display kitchen featuring cooking demonstrations, pre-dinner sip-savor-sail events and more.
Now updated and taken more in-house, the operation brings Dinner in the Culinary Arts Center in a redesigned space that offers more flexibility for the limber cruise line to expand operations moving forward.  The clear winner:  Foodie cruise travelers (who isn't?) for which there is no other facility of its type at sea.
All good stuff but not the best part.
The Enduring Element
What could be the most enduring element of the Oprah partnership, the one with the most profound impact on cruise travelers, comes from the SuperSoul 100 infusion. These are heavy hitting motivational sources to which many turn daily.   The quotes you see interspersed above come from two of those SuperSoul 100 members.  They are from a list of quotes sent to me by my brother just before his death after a long bout with cancer.  These were a couple of favorites that defined his life: a topic those aware theirs is ending often want to share.
That writing this article gives me the opportunity to share these thoughts is something I never would have dreamed possible or appropriate.
That a cruise line would attempt to infuse what they do with inspiring sources of this magnitude promises to bring something quite amazing to the world of travel.
A new Alaska dream?  Who better to pull that off than Holland America Line?
Those quotes again:
"Look at a tree, a flower, a plant. Let your awareness rest upon it. How still they are, how deeply rooted in Being. Allow nature to teach you stillness." Eckhart Tolle, Stillness Speaks
"An authentically powered person lives in love. Love is the energy of the soul. Love is what heals the personality. There is nothing that cannot be healed by love. There is nothing but love. Gary Zukav
And a few others:
"Being deeply loved by someone gives you strength, while loving someone deeply gives you courage."  Lao Tzu (Philosopher) 6th Century BC 
We must be willing to get rid of the life we planned,  so as to have the life that is waiting for us.  – Joseph Campbell
"If you hear a voice within you say, 'You are not a painter,' then by all means paint…and that voice will be silenced." ~Vincent Van Gogh
"love yourself, others, and every situation no matter what the appearance should be. – Unconditional Love