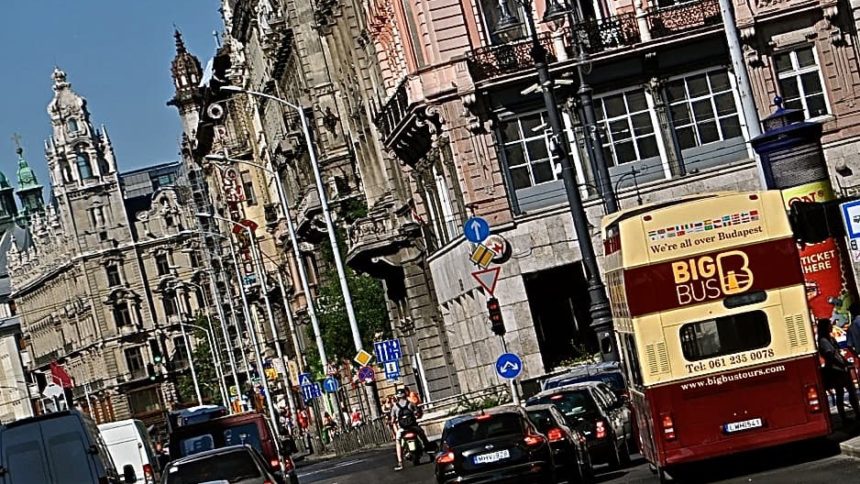 The 12 Days Of Viking Christmas: Overnight In Budapest: What To Do
Visiting Budapest during the enchanting Christmas Markets season, this is a popular place to begin or end a sailing with Viking River Cruises.  Staying docked in Budapest overnight as well brings and opportunity to sample the local nightlife.  But what might travelers do?
For many travelers, what to do was easy: sleep.  Budapest is often the first stop after an international flight from North America so nightlife is not really high on the list of activities.  Ending in Budapest though,  travelers will be fully rested and have an opportunity to see what happens after dark.  Still, they may choose to stay on the ship, for a couple reasons:  They might have already had a full day of exploring and the next day they disembark and come back home.  That's one reason.
The other reason is that if this sailing is anything like the last one, we might want to spend some time with new friends met on the ship.  In one of my favorite posts to write from our summer sailing, Viking Nails The Most Important Part Right Up Front, I asked readers:
"Remember that couple you met on your cruise to Cozumel ten years ago? The ones you still are in contact with today?  That's a Viking River cruise.  All the time. Times ten."
What we have found sailing with Viking River Cruises was a congenial group of like-minded North American travelers that Viking had enabled to share a lifetime-quality experience from day one. Every single time.  Example: I spoke of a Scottish taxi driver I had met on the first day of a Viking River Cruise with nearly 2 million miles to his credit, thinking that he would no doubt have unimaginable stories to tell.  He did.  We met others who we "clicked" with too.
But on the river, like on the ocean, we never know what the mix of passengers will bring each sailing.  Remembering that and knowing what a rich experience the last Viking cruise was, it would not surprise me if we ended up doing something with our new friends on that overnight in Budapest.
Remember being on a cruise, meeting someone you liked towards the end and wishing you had met them earlier?  That happens on day one with Viking, leaving the remaining days to share the experience, entertain each other with stories and perhaps come away from it all a bit changed.  A bit more enlightened.  A little broader horizons.  Surely,  better traveled.