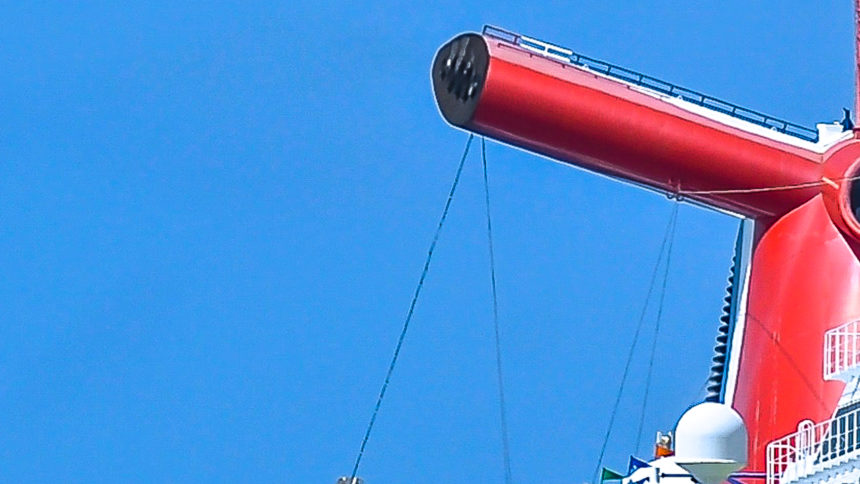 Ten Reasons To Like Carnival Horizon, In Advance
Carnival Horizon debuts in the spring of 2018, complete with features introduced on sister Carnival Vista not long ago. SkyRide, the innovative bike-ride-in-the-sky attraction will be on board as well as an IMAX Theatre, a wide range of accommodations and more.  Among other new attractions for Carnival Horizon: Guy's Pig & Anchor Bar-B-Que Smokehouse|Brewhouse.  Good choice.  Here we have ten reasons to like this idea. 
I'm excited about launching my newest shipboard eatery at Carnival," said Fieri. "I know what it takes to make real-deal barbecue – quality meats smoked 'low and slow' and top-notch sides using the freshest ingredients.  And when you combine down-home barbecue with a cold beer brewed right on board, you have a truly outta bounds experience!"
Guy happens to be 

a member of the American Royal National Barbecue Hall of Fame.
Fieri happens to have his popular burger joints featured on 19 Carnival Cruise Line ships.
Carnival Cruise Line ships

Guy's Pig & Anchor Bar-B-Que Smokehouse|Brewhouse

 combines the best of both worlds: authentic, down-home smoked-on-board barbecue and traditional sides created by the renowned chef, along with a selection of distinctive craft beers brewed on board at a brewery located within the restaurant.

Guy'

s Smoke

house favorites such as brisket custom-smoked for 12 hours, Memphis-style baby back ribs, dry-rubbed and grill-finished chicken, pulled pork, and cedar-smoked salmon with an apricot glaze, all cooked "low and slow" using Fieri's signature rubs and spices.
BBQ fans can spice up their dishes with the chef's own sauces, including Kansas City (smoky and sweet), Sriracha BBQ (spicy and tangy), Carolina #6 (tangy and sweet heat) and award-winning Bourbon Brown Sugar (sweet and sticky), along with exclusive-

to

–Carnival sauces like Smokey Chipotle, Gold Coast Yellow Mustard, Black Pepper, and Burning Tomato.
Paired perfectly with barbecue is a delicious and refreshing craft beer created by Carnival's award-winning beverage team which includes Colin Presby, the only brew master in the North American cruise industry. Presby and team are developing four distinctive micro-brews specifically designed to pair with the venue's wide-ranging menu.  Specific details will be announced at a later date.
All Smoke House items are served with coleslaw, sweet pickles, and golden honey cornbread or Texas toast.
The restaurant will be open from 

5 pm

 'til late every night of the cruise with menu items offered on an a la carte basis and live music nightly.
Decadent desserts like freshly baked cobbler, piled-high banana cream pie and gooey pecan pie offer a sweet conclusion to a satisfying and memorable meal.

Guy's Pig & Anchor Bar-B-Que Smokehouse|Brewhouse will offer a free-of-charge self-service BBQ lunch buffet from noon to 2:30 p.m. on embarkation day and sea days.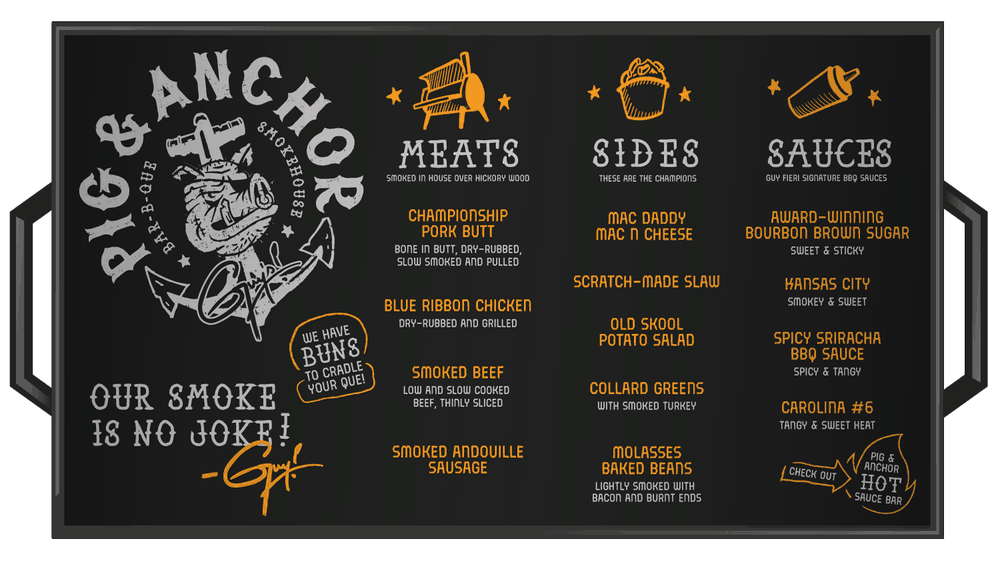 Guy's Pig & Anchor Bar-B-Que Smokehouse|Brewhouse will be among the dozens of different dining and beverage venues available aboard Carnival Horizon. These include the line's first teppanyaki restaurant, the Cucina del Capitano family-style Italian restaurant, the Fahrenheit 555 steakhouse, the Mexican-themed BlueIguana Cantina serving authentic tacos and burritos, the 24-hour Pizzeria del Capitano, and the New England-inspired Seafood Shack.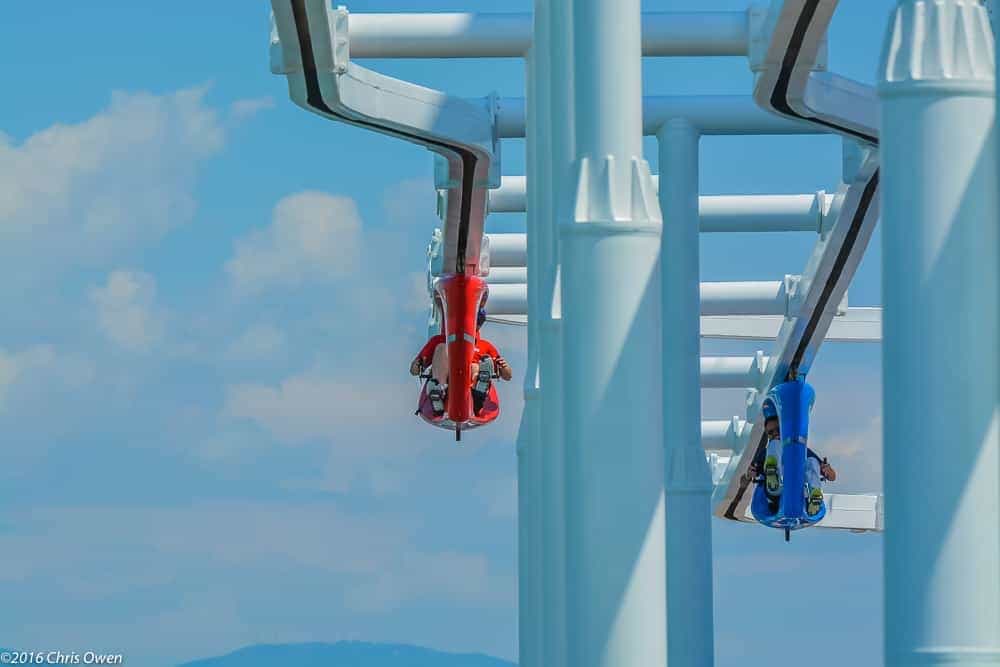 More About Carnival Horizon
Carnival Horizon is scheduled to make its maiden voyage April 2, 2018, with a 13-day Mediterranean cruise from Barcelona – the first of four round-trip departures from that port.  Carnival Horizon will reposition to the U.S. with a 14-day trans-Atlantic crossing from Barcelona to New York May 9-23, 2018.  
Following its summer schedule of four-day Bermuda and eight-day Caribbean departures from the Big Apple, Carnival Horizon will shift to Miami and kick off a year-round schedule of six- and eight-day Caribbean cruises beginning Sept. 22, 2018. Carnival Horizon will also offer a special two-day cruise to Nassau from MiamiSept. 20-22, 2018.
More About Carnival Cruise Line
To learn more about Carnival Cruise Line, visit Carnival.com. For reservations, contact any travel agent or call 1-800-CARNIVAL.  Carnival can also be found on: Facebook, Instagram, Twitter and YouTube. Journalists also can visit Carnival's media site, carnival-news.com or follow the line's PR department on Twitter at twitter.com/CarnivalPR.