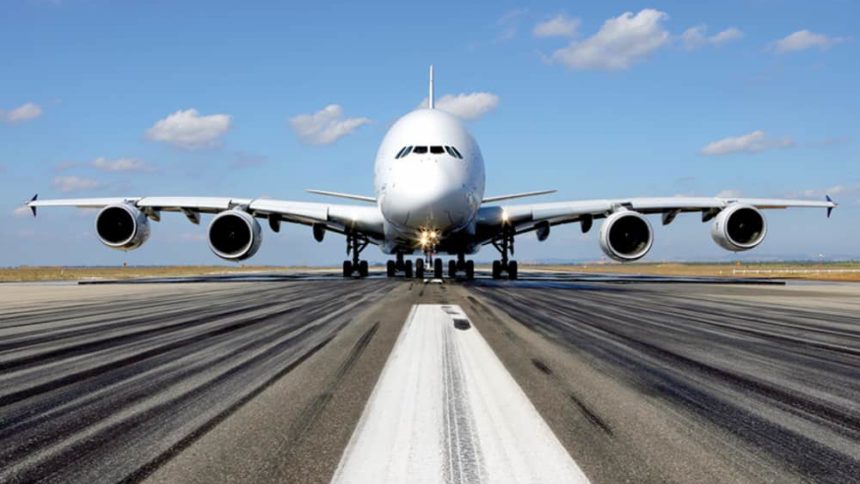 Successful Emirates Airline Grows One Passenger At A Time
Flying from Orlando to Cairo via Dubai, I had a good idea of what to expect. Fourteen hours to Dubai, a two-hour layover there then four hours to Cairo, it was going to be a long travel day. Still, the prize at the end of the road, a 16-day Egypt and Jordan adventure with luxury travel company Abercrombie & Kent would be worth it. No matter how well (or not) the in flight experience went, I was ready for it. A nice surprise in these days of cramming air travelers into tiny seats like cattle in a boxcar, Emirates passed every test with flying colors.   That stellar travel experience was so great that I saw a glimmer of light at the end of very dark tunnel it seemed air travel was flying directly into.  Not really subsidized by any government as goes the popular belief, successful Emirates Airline grows one passenger at a time.
Frankly, flight 220 from Orlando to Dubai would have had to be pretty darn bad to top the 27-hour return home from Istanbul less that two weeks previously. That nightmare of horribly planned flights will probably go down as one of the worst ever. Still, that was on Lufthansa, a personal favorite airline and my wounds were self-inflicted for accepting a flight plan with connections too tight. Insane routing through multiple airports when direct flights were available and added to the misery.
Breaking down the individual elements that we examine on any flight, formally or not, Emirates passed nearly every test with flying colors.
Successful Emirates- First Contact
From the moment I made eye contact with the first Emirates associate when checking luggage at Orlando International Airport (MCO), every single airline-related person was pleasant, helpful, patient and friendly. That goes a long way when traveling to a part of the world one might not be familiar with as was the case with this trip.
Successful Emirates- Second Contact
We consider engaging small talk made with passengers as a bonus when it happens. They don't have to do that. This is the personality of the flight crew, made able to blossom into making them front line ambassadors for the airline and it usually goes one of two ways; moaning about the airline and how they are treated or a pleasant, casual conversation enabled by an airline that allows time for that to happen.   This happened multiple times throughout the flight to my delight.
Successful Emirates – Culinary
Impressive right out of the starting gate, we were presented with menus in economy class.   A menu for the cheap seats was a first for me and one that took little effort on the part of the airline; just the cost of printing.   Not that there were a lot of choices, but the effort went a long way to allowing economy class passengers to not feel like second-class travelers.
Also impressive, warm and fragranced hand towels distributed before takeoff. Lunch and Breakfast meals were served with entrees about as good as any other airline. There is only so much you can do at 37,000 feet. Unique to Emirates, an assortment of snacks distributed with the first meal, a abundance of snacks available any time in the galley and a flight crew that did not give passengers dirty looks for entering that space.
Successful Emirates – Lavatories
This is an area on long flights that often goes from nice and clean to icky and dirty by the halfway point. That never happened on our flight. Well-stocked lavatories included a moisturizing hand lotion so good someone stole it out of one and a refreshing spritz fragrance to use when/if needed.   Nice too, on our Boeing 777 aircraft, water fountains by each lavatory made staying hydrated easy (thus my frequent use and examination of these spaces).
Successful Emirates – Unique Features

A smart amenity kit in the economy section provided really nice flight socks, an eye mask and toothbrush with toothpaste. This too was a first for me. Sized smaller than what one might find in business or first class, the amenity kit was a keeper and the perfect size for small charging cords, batteries, etc. I'll be using this one for a long time…much like I use multiple TUMI amenity kits from Delta Airlines for such things.
Mood lighting in the cabin changed as the day progressed, turning into a starlit sky at night then gradually getting brighter as the virtual sun rose.
Entertainment- Over 2000 movies, TV shows, music and game channels made the Emirates ICE (Information, Communication, Entertainment) system a joy to use. Snappy Internet service, nicely priced by usage ($1 for 500mb) worked flawlessly throughout the flight once we reached cruising altitude.  How good is it?  I wrote and posted a review of the airline on three different publications before we landed in Dubai.
Accuracy- While making it 8000+ miles to a destination on time is affected a lot by on-time departure, course adjustments for weather conditions and tail/head winds, our flight was a bit early.
Time Flies- 16 hours is a long time no matter what we might be doing.  Two days of work for many people.  Just a little bit longer than the time it took us to drive straight through from Kansas City to Orlando. Remember, I was booked in economy, not the lovely business or first class levels we see on television ads.  Frankly?  Emirates economy is every bit as good if not better than Premium Economy on any domestic U.S. airline.
Passenger Mix- Flying from Orlando to just about anywhere on the planet, at any time of the day, there are usually a number of families with children, just off their Central Florida Attractions vacation. This flight was no exception. Best bet: headphones tuned to the relaxation channel of music. Earplugs are simply not enough do drown out the cry of a teething infant and we had several on our flight.
Overall Feeling About The Airline- Love it. Considering all of the above, this one is going to be hard to beat. I ran Emirates Airlines right up with personal favorites Lufthansa, British Airways and Virgin Atlantic. U.S. Domestic airlines could take some lessons from any of those…if they wanted to. They don't and that's quite apparent, especially in contrast.
Bonus factor to consider:  I was on my way to a 16-day luxury travel experience with the top luxury travel company, Abercrombie & Kent.  They booked this air.  How appropriate that even in economy class we were treated luxuriously.
More About Emirates Airline
Award-winning Emirates Airline is just one part of  The Emirates Group, a global organization with business interests in the aviation, travel, tourism and leisure industries, employing more than 62,000 people.   Does the idea of getting back to great service in the air sound good?  This Emirates video helps with that thought:
More of our Abercrombie & Kent Nile River Cruise:
At ChrisCruises.com via these previous posts:
Facebook Photo Albums:
Flickr Members see ChrisCruises Photo Albums
(Not a Flickr member? sign up here for free and get 1T free photo storage-must be signed in to see)
Exposure Photo Narratives – Big photos that tell the story.  View on largest screen you have for best experience.
Cover Photo- Emirates Airline