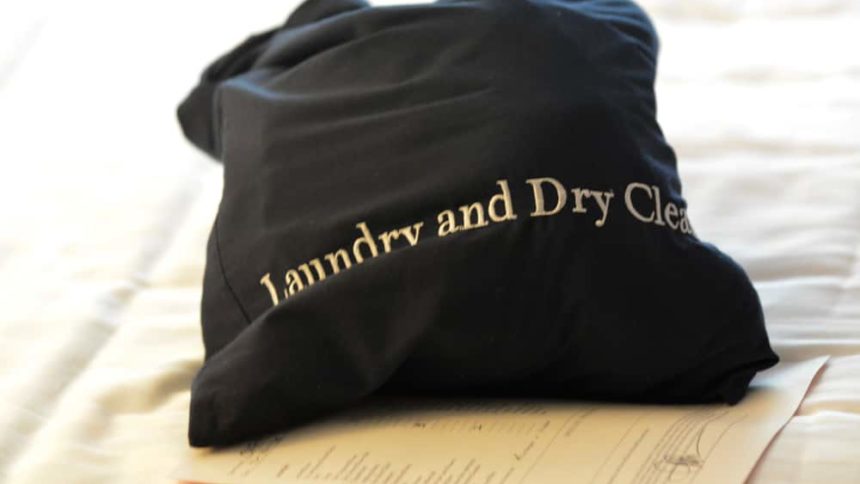 Some Clever Travel Hacks You Never Thought Of
Skipping the interesting lead/hook to make you want to read as well as the summary/close that pulls it all together, let's just jump right in on some clever travel hacks you never thought of.
Clever Travel Hacks: Getting Back In The Swing Of Things
Delicious travel food in the dust, we return home to fending for ourselves. Shipt is a grocery delivery service that can make coming home to an empty refrigerator after travel a thing of the past. Only one problem: their prices are just horrible.  The idea is simple enough: "You Order, We Shop, We Deliver", boasts the Shipt website and indeed, doing so is rather easy.  On the way home from the airport, registered users can plug in their order on the handy Shipt app. They pick a delivery time window that works with their schedule, sit back and wait for their random Shipt shopper to text them when they start shopping, if there are any problems with the order and when they are on the way to deliver.
Surely for those with mobility issues or time concerns, this one is a reliable tool that can make returning back home easier.  Like the idea and want to continue that?  Stick with items on sale, BOGO offers and just about anything other than regularly priced items which carry a 15 to 25% upcharge.  Nevermind that dinner might be Eggo Waffles with Arm & Hammer Detergent sauce.
Clever Travel Hacks: Laundry Service On The Road
A fairly common way to save on packing space, weight in luggage and perhaps be able to play the only safe hand, not checking luggage, many travelers use the laundry service at hotels or on cruise ships.  Willing to pay the price, the trade off seems appropriate: spend some $ on laundry while traveling, reduce chances of losing luggage because I am not going to check any of it.  Makes sense. I do that and have had wonderful results. The critical hack: Send one garment that has little value first, see how it turns out, then move along with sending more articles of clothing to the hotel/ship laundry.
I learned this one the hard way when a white sweatshirt was returned to me in a lovely shade of baby poo green.  Not what the doctor ordered.  On another cruise line, I believe my solo t-shirt was either used to clean toilets or left to dry for the entire 8 hours it was gone. While the color remained the same, it still has an odd aroma after being home for several months and many cleanings. On the high side of this issue is Viking Cruises as well as Seabourn who not only clean nicely but deliver clothing looking better than it did when new.  You have not lived until you have several pair of ironed jeans in your closet from which to choose.
Clever Travel Hacks: T-Mobile Tuesdays
Anyone who travels outside of their normal calling area already knows: T-mobile is the service of choice.  No roaming, no overages and pleasant little text messages when entering the airspace of any country around the world make T-Mobile a must-have string in your travel hacking bow.  Better yet, T-mobile Tuesdays add extreme value with a variety of special, mostly free, offers. Just for being a customer. No hoops. No strings. Download the free T‑Mobile Tuesdays app to get started, and check back weekly for the latest free stuff from featured partners.
Hacking right along, combine T-mobile offers with local offers brought to us by CBS Local Offers, LivingSocial , LocalFlavor and Instant Savings Discount.  Which brings us to one of the best clever travel hacks you never thought of.  Bonus Hack: Follow and engage @JesseDunbar for the best T-mobile deal on this planet.
Not a mail order prime rib source, Amazon Prime membership gets us free two-day shipping which is nice because waiting for three or four days for anything is absolutely out of the question.  In the world of Travel, Amazon Prime offers downloadable movies and television series perfect for long flights or iffy trips that might not be all that interesting.  Family reunions come to mind.  I load my iPhone with movies before flying, films that absolutely will not be included on the seatback selection menu.
To get in the mood for a cruise:  Titanic or Poseidon Adventure work and will probably not be offered on your cruise ship.  Better yet: learn something new along the way or get all that nomadish flavor without the backpack via a variety of travel-related video of equal value to actually doing these tedious things yourself.  Going to Germany or Japan?  Check the Amazon Original Series The Man in the High Castle which explores what it would be like if the Allied Powers had lost WWII, and Japan and Germany ruled the United States.
The clever travel hack: the prominently displayed "you have 48 hours to view this video" warning is either wrong or these are 48 dog hours which equate to the 37 weeks I have had seasons one and two of The Newsroom available for viewing.  #ButItCanBe
Bonus Hacks Just Because I Can't Just Stop Writing And Call It A Day 
Sure, they're from the ancient land of 2013 but just in case you missed these….
Related articles