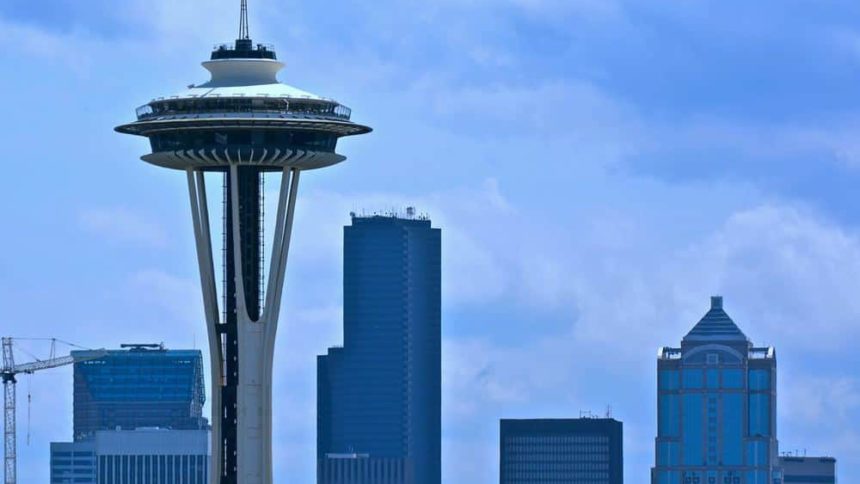 Seattle Port Pushes Past Pax Record
When we talk about cruise ships, big numbers often follow.  Vessels are permanently tagged with displacing water in amounts numbering tens of tons. A large ship can carry thousands of travelers and crew. These and other cruise-related numbers we use to compare ships. One cruise related number they watch really closely in Seattle: total passengers that pass through the port.
Two cruisers on Holland America Line's ms Eurodam were surprised recently as the Port of Seattle celebrated its one-millionth passenger to pass through Seattle's cruise terminals during the 2017 season. This is the first year the Port of Seattle reached the million-passenger milestone.  Port of Seattle Commissioner John Creighton and Holland America Line CEO Orlando Ashford greeted the couple and presented a gift basket stuffed with goodies to mark the day.
"Congratulations to our millionth cruise passenger this season.  Passengers like Ted and Linda from Alexandria, Louisiana and points all across our country come here for a unique Pacific Northwest/Alaska experience that drives half a billion dollars in annual business revenue," said Port of Seattle Commissioner John Creighton.
Perhaps no coincidence: Holland America Line is celebrating 70 years of taking travelers to Alaska. Begining as a land tour offering and now as the cruise industry leader for itineraries that sail from Seattle.  Between Holland America Line and sister cruise line Princess Cruises, they sail more travelers to the land of the midnight sun than all other operators combined.  That 70 year history has distinct advantages too.  Sailing through protected areas of Alaska, Holland America Line has grandfathered first choice of times to pass and a preferred number of passings in any given season.
"Congratulations to our ms Eurodam guests Linda Ellis and Ted Finn for being selected for the port's one millionth guest celebration on Saturday," said Orlando Ashford, president, Holland America Line.  "Holland America Line is thrilled that for more than 30 years we have been a partner with the Port of  Seattle in building a robust gateway cruise port and an important contributor to the economic impact in the this region."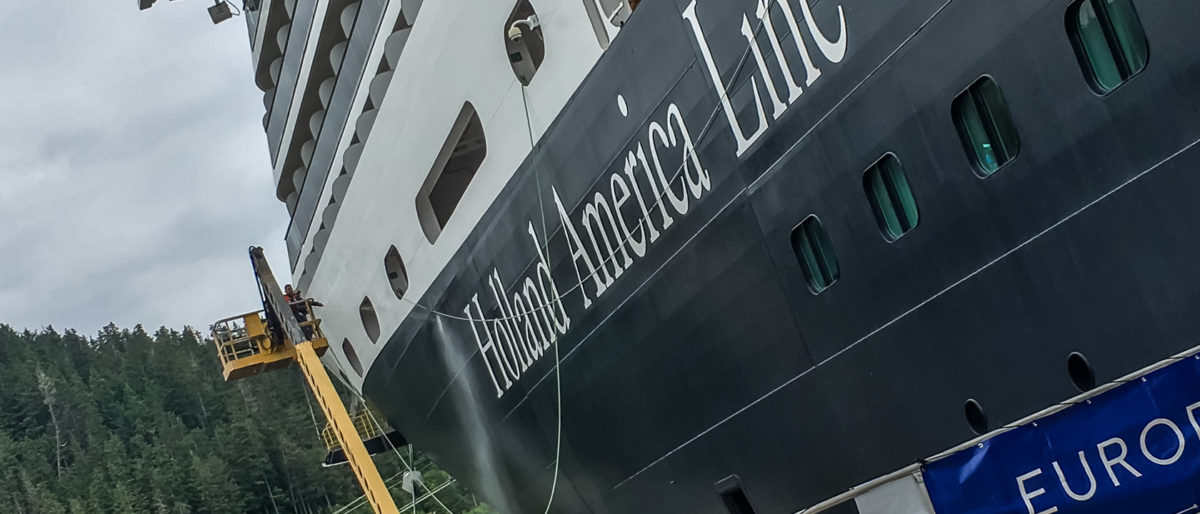 Seattle's cruise business—currently leading all cruise homeports on the U.S. west coast in passenger volume—is responsible for over $500 million in annual business revenue, providing more than 4,000 jobs and $18.9 million in state and local taxes, with each homeported vessel generating $2.7 million to the local economy.
Learn More: visit www.portseattle.org/cruise.
Read: Holland America Alaska Cruise Program: 70th Year Even More Impressive
See: 
Flickr Photo Albums- just photos, no words: over 1500 images we captured, free to share and use as you wish with attribution.