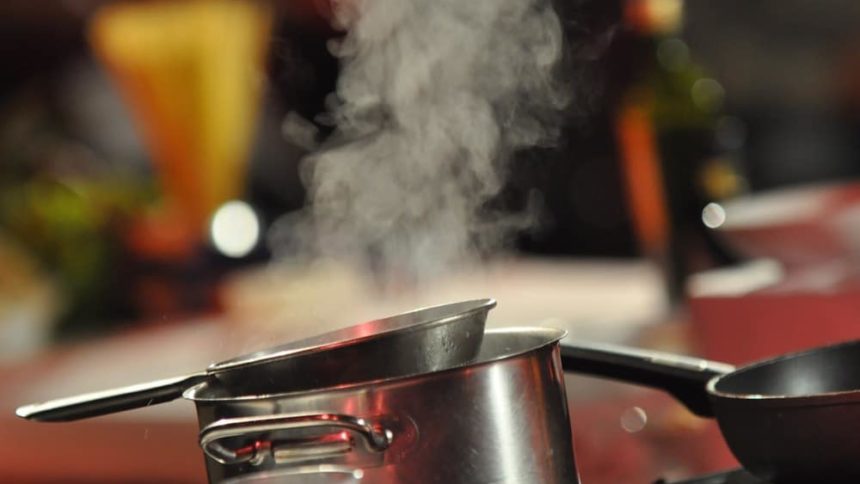 Seabourn Scores Solid Win For Food And Wine Cruise
On the first-ever Seabourn Food & Wine Cruise, we experienced an engaging cuisine-focused event that clearly defined what can be done at sea and then some. The bar was set high as celebrity chef Alfio Longo brought Circo New York fare down to sea level,  sharing an infectious passion for the culinary arts.  Seabourn Guests were delighted to see former White House chef turned culinary instructor Patrice Olivon share the recipe for Hillary Clinton's Favorite BLT. Wine tastings, seminars and signature dining menus were enjoyed as well as visiting city markets with in each port of call, learning to make fresh mozzarella, trying pizza made by a world champion and much more.  A total of 44 events made the schedule of the first Seabourn Food & Wine Cruise.  As hard as it might be to believe: the next Seabourn Food & Wine Cruise looks even better.
Taking the show on the road, Seabourn Sojourn will sail an entirely different itinerary for the next sailing. Along with Seabourn's award-winning team of corporate executive chefs and wine experts, Seabourn guests will enjoy a variety of themed events sailing from Piraeus (Athens) to Monte Carlo on a 7-Day Taste Of The Mediterranean Food & Wine Cruise, departing April 18, 2015.
New this time, two different celebrity chefs join the 2015 Seabourn Food And Wine Cruise, again tapping the rich culinary heritage of France and Italy.
Italian Chef Guiseppe Argentino is Executive Chef at the Grotta Giusti Natural Spa Resort not far from Florence, Pisa and Lucca. Chef Argentino brings a rich background focused on healthy yet delicious fare. The Grotta Giusti Natural Spa Resort is set in a private park within a nineteenth century villa.  There, guests enjoy luxurious appointments  normally reserved for royalty along with wellness treatments in a unique and natural environment.
In cooking classes, Grotta Giusti's chef  Argentino explains how all the ingredients are chosen with particular attention to calories.  A natural fit for the Seabourn Food And Wine Cruise, chef Argentino was recently awarded the prestigious Collegium Cocorum by the Italian Chefs Federation.
French Chef Jean-Claude Cavalera is Chef Instructor at the Auguste Escoffier School of Culinary Arts with locations in Austin and Boulder. Chef Cavalera learned his trade at the Plaza Hotel in Nice and London's Savoy Hotel and was formerly executive chef at the Ritz Carlton in Boston.  "From passion to professional, I finally live my dream to teach cooking!" says chef Cavalera, tagged as "one of the great culinary talents," because "His attention to detail and flavor is incredible."
Tagged "The Peoples Chef' by OutFront magazine, Chef Cavalera was described to be "a breath of fresh air in the stodgy world of egos and picture-perfect plates." Of particular interest for Seabourn guests who may be returning for a second sailing of the Seabourn Food And Wine Cruise,  Chef Cavalera's, "humility renders the man absolutely approachable."
A Solid Win For The Food And Wine Cruise
Painstakingly thoughtful Seabourn adds even more depth to the bench of culinary stars with Adam Sachs (@sachsmo), Editor in Chief of SAVEUR, the iconic food, wine, and travel magazine that runs with the tag 'Savor A World Of Authentic Cuisine'.  Appropriate.
Sachs is an award-winning food, travel, and lifestyle journalist.  His influence on the world of good things comes from dues paid at Tasting Table,  Condé Nast Traveler, Bon Appétit, Travel + Leisure, Details, GQ: just about every magazine that has graced our coffee table over the years.
James Beard Awards?  He has five of those. They are recent and relevant.
Sachs brings to the Seabourn Food & Wine Cruise an uber-qualified perspective.  If the moon and the stars align just right, Sachs could very well be the catalyst that sends this event through the stratosphere.  All the ingredients are there: highly-skilled celebrity chefs, ultra-luxury cruise line than knows no boundaries, world-class sommeliers, well-traveled Seabourn guests, an itinerary that takes all of the above to the source of many good things.
This will be fun.