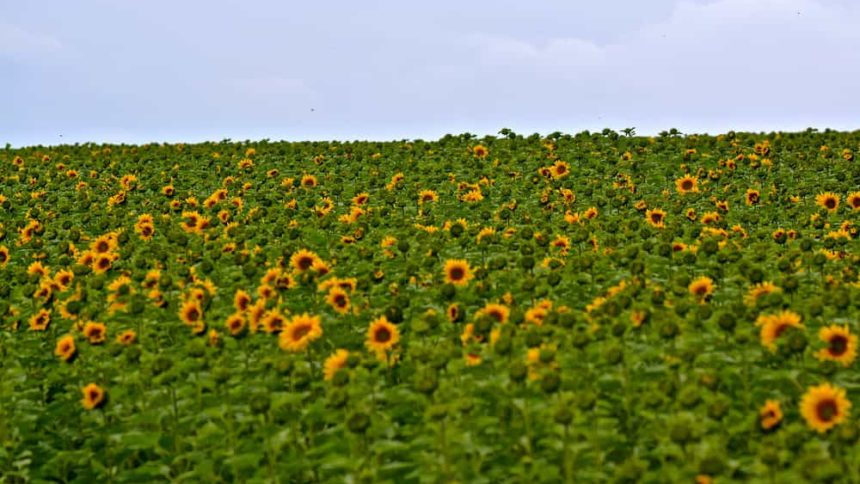 Sailing Viking: Free Time Jackpot
DRESDEN, GERMANY- Traveling with Viking River Cruises has always brought us a unique experience. Visiting iconic landmarks, a number of which are UNESCO World Heritage Sites, in the comfort of a Viking Longship is a good fit but surely not for everyone. Mismatches happen when travelers assume itineraries are more solid than they actually are. Frankly, how river cruise itineraries actually play out in real life does take some getting used to. Unlike ocean cruises which sail directly from port to port, river cruise itineraries often seem to have as many changes as there are bends in the river.  That's on any given sailing.  Throw in record low water levels on the Elbe River though and all those changes disappear. What's left is what is looking to be one of the most relaxing and engaging river experiences we have enjoyed to date.
Every night before dinner, on any Viking Longship, the Program Director briefs passengers on the next day's events. Here is where they get into the details that are simply too complicated to put in a brochure. We may need to sail faster to make it through a lock in time. A scheduled stop in some certain place is explained as a 'navigational stop', where those on tour get off then rendezvous with the ship later as it continues down (or up) the river. Details of the day's included tour and options for it are explained. After a few of these, passengers begin to anticipate a variable element that becomes a very important part of the river cruise experience for those who pay attention: free time.
Free time happens during or after a tour when guides let us loose to wander the streets of a destination, perhaps doubling back to see more of a place passed along the way. In our case the lion's share of free time is spent at a nice café for coffee or a local beer.   Just two days into our Viking adventure, one glorious element has begun to surface: Since the ship is not moving, we have abundant free time both before and after tours. That's a huge win which also explains a formerly elusive trick used by frequent river cruisers: sometimes they skip tours and stay on the ship.
Staying on the Viking Longship while others go on tour does not bring extra time in the casino, spa or water park. There are none of those. It does give an extra dose of scenic cruising however, an event that really does not happen all that much. Maybe once or twice in an week-long sailing is there narrated scenic cruising when passengers take to the top deck and enjoy a leisurely sailing through some amazing part of the world. Most sailing from place to place is done either while passengers are on tour or at night. For now, that's just something to keep in mind for the future. We are not sailing anywhere on this trip…and that seems to be working out just fine.
I say that not in my typical 'Chris can spin anything into a positive experience' sort of way but with solid examples. On our first full day, rumblings went around as passengers wondered if not sailing from place to place would mean we left on tour early in the morning, to make up time. Not so. Our first full day tour started at 1:15 in the afternoon. That gave time for a stroll around the area where Viking Astrild is parked, 10 minutes walking time from the city center.   Those who wanted to sleep in could do just that. The mood became relaxed and apprehension about what was yet to come began to melt a bit. A positive 'This was going to be ok' seemed to replace the negative 'my river cruise turned into a bus tour'. Frankly, even if looked at as a bus tour, the actual experience is not be all that far from the norm.   Still, if the first thought of being on a bus is a turn off, think again.
We see some of the best parts of the trip through the windows of a tour bus and I often capture images along the way with my iPhone. The faster the bus moves, the less likely they come out well but it's worth holding my iPhone up against the glass to avoid glare, capturing images along the way. In fact, we always sit all the way in the back of the bus for this very reason, to easily move from side to side when something amazing comes along. That happens a lot too.
Look for more "Seen From The Bus" photos and a recurring feature of future trips as well, sailing or not. That thought occurred to me on the way to the Saxon Switzerland region of Germany to see the Bastei Rock Formation. Passing a field of sunflowers was what did it for me, remembering that Lisa missed that on last summer's Portraits of Southern France itinerary, choosing a nap along the way as many others do too.
Part of a German national park, the Bastei Rock Formation is just one part of a marvelous viewpoint of the surrounding area. Overlooking the Elbe river, the trip began to come into perspective as we saw a lazy little river that wound through the cliffs and farmland.
Stopping for lunch at a restaurant there with a marvelous view of the area was where we spent our free time of the day, choosing to break off from the tour group as some travelers do.
German potato soup and crusty bread with a local beer followed by hot Apple Strudel was a nice way to spend an hour or so, just taking in the scene.
Going back to Dresden and Viking Astrild, we received more good news at the nightly briefing: tomorrow's tour would be a morning walk of the city, done one of two ways. Walking the entire way through the old city of Dresden was an option for those who wanted that tour to last about four hours.   By motorcoach, the tour would be a bit briefer but would cover the city on both sides of the Elbe River. Reminiscent of the Buda and Pest sides of Budapest, we chose that option.
Tonight was also the Toast To Our Guests event, a signature moment at the beginning of every Viking River Cruise which includes a parade of senior officers and a welcome aboard wish in the ship's lounge.
Stick around and follow along.
In Journal Form-See the post stuck to the top of the list here at ChrisCruises.com, I'll add more to it every day
Story By Story- Don't want to follow along day by day or just want more on a particular experience? We will add a short post right here tagged Sailing Viking:
Follow Chris and Lisa on their Viking River Cruise, right here and any or all of these engaging ways: