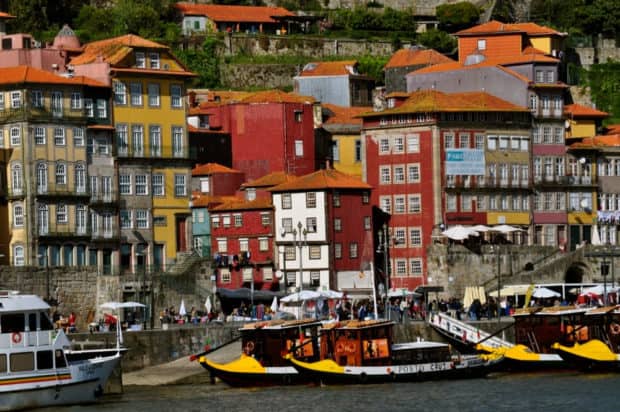 Rivers Of Gold Bring Vikings To Portugal
The Douro River is host to Viking River Cruises Portugal's Rivers of Gold itinerary that sails round-trip from Porto past vineyards, olive groves and almond trees. Culturally curious travelers on the 8-day itinerary enjoy the journey in the comfort of shiny new Viking ships, custom-built to get the most out of the river. On an included tour with Viking's locally sourced guide, we saw enough of the embarkation port to know this is one special travel opportunity, worthy of the savviest traveler. But ships are ships, rivers are rivers and what sets Viking apart from other river cruise lines operating in the area is not their state-of-the-art modified longships.
As we have seen on big ships, little ships and every cruise line in-between, people make the difference and Viking's crew members seal the deal; every single time. These are professionals, the lion's share of which come from the area their ship services. They're not far from home. That alone is one huge reason why they get the job done and exceed traveler expectations where others fail. Add that those Viking crews are employees, not contract workers taken far from home, and we begin to see marvelous things happen on the rivers they sail. Throw in benefits and a retirement plan, something no other cruise line does, and we begin to understand the commitment Viking has to them as family.
We sailed with Viking recently on a whirlwind week of christening ceremonies that saw a blur of events, some reported along the way, others yet to come. In Avignon, France Viking broke their own Guinness record for the most ships launched in one day (18 if you weren't paying attention). Introducing a special Bordeaux sailing themed Wine, Rivers and Chateaux, we sampled some of the places Viking passengers might visit (in awe). Flying to Portugal for the launch of two modified ships inspired by the popular Viking longships, we saw Viking leadership making a firm commitment to support the local economy (as they do wherever they sail).
In this photo gallery, we see a sampling of the UNESCO World Heritage Sites included on Viking's Portugal's Rivers Of Gold itinerary.

Portugal's River Of Gold by CHRIS OWEN on Exposure