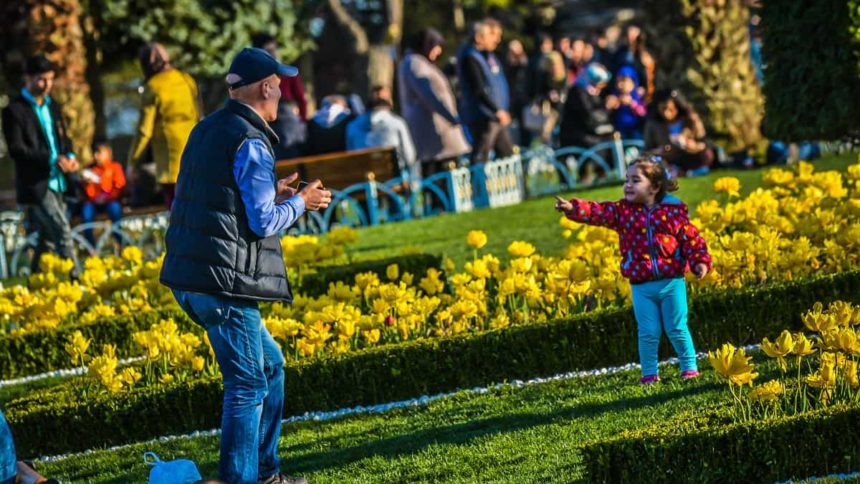 Recalling Travel Brings Refreshed Worldview
One of the best parts of travel comes after the fact.  Travelers who fully embrace all a cruise has to offer often come away from the experience feeling a bit different than they went in.  On a cruise, even if passengers never leave the ship, their perspective can be adjusted.  A waiter from India was helpful. Their cabin steward from the Philippines was so friendly.  Somewhere along the way the number comes out: There are passengers and crew from 37 different nations sailing together in harmony.   All of those people eventually return home with a bit of a refreshed worldview; an enduring result of any travel and surely travel by ship.
There's nothing new about this idea of an expanded or refreshed worldview thanks to travel.  The persistent topic comes up repeatedly.
Our daughters noticed it on our first family cruise, tagged "the best vacation ever" before the end of the first day.  By time that 4-night sailing of Carnival Fascination from Miami to Key West and Cozumel was done our only regret was that it was over.  It was their first time outside of the continental United States and it opened the door to a worldview no amount of study or explanation could render.  You had to do it.
One of the big selling points for cruise travel is the mobile nature of ships.  Cruise lines can and do move ships out of harm's way, in an abundance of caution.  Several years ago that thought kept ships from visiting ports in Mexico but resort areas cried foul.  The drug war violence was actually quite far from their location.  To see first hand, I joined a number of journalists on a trip to Mazatlan, Mexico to find friendly people and a safe destination.
I would experience that same situation years later when visiting Turkey eight times in fifteen months on cruise itineraries that began, ended or called at Turkish ports.  A part of the world that has always been a hotbed of conflict if for no other reason that its geographic location, I enjoyed visiting those places as well.  The security presence there was undeniably more than other places we have visited, that's hard not to miss.  But rather quickly visitors come to know that's just the way it is and probably always will be there.
This notion of getting out to experience the world can be as simple as something a family member once told me of their travels: "I don't take any photos without us in them".  This was decades before the word 'selfie' was invented and the thought was simple:  "I can buy a postcard of the place and save the cost of film. I want to remember being there".  Today he would have a hard time finding film for that camera but the thought endures.
We All Have A Worldview
It has been my experience that everyone has a worldview, like it or not.  It lies somewhere on a scale between negative and positive.  Exactly where each individual is on that scale depends on what they have personally experienced.  My personal worldview is the result of travel experiences like those noted above.  Yours will be different.  Neither is right or wrong, good or bad.
It's been a couple years since I traveled with luxury tour operator Abercrombie & Kent to Egypt and Jordan by way of Dubai.  Along the way, some marvelous memories were created, images collected and my worldview expanded.  Socially, we engaged a total of  27 different travel partner accounts plus our own and those of our fellow travelers, offering the most comprehensive coverage of any journey we have ever attempted in this space.  To help make sense of it all and allow readers to keep up with areas of particular interest we provided a list of those contacts in advance. It was a marvelous experience I'll probably never repeat, done like no other travel company probably could.  Every once in awhile, it's a good idea to pull out the scrapbooks, look at the photos an remember the places we went and the people we met along the way.  If we can do that with a fellow traveler on one of those trips, all the better.  I think the world is a better place for it.
Thanks again to Abercrombie & Kent as well as founder Geoffrey Kent who has enabled the expanded worldview of so many.
See links below for more interesting information about the travel partners we engaged on our 16-day Egypt And The Nile Tour that continues into Jordan:

Abercrombie & Kent
Twitter: @AKTravel_USA  Abercrombie & Kent is a global luxury travel company, combining comfort and authenticity across the most desirable destinations around the world since 1962.
Instagram: aktravel_usa
Facebook: facebook.com/abercrombiekent
Hashtags: #AKEgypt and #AKJordan and for Instagram: #abercrombiekent

Egypt Tourism
Jordan Tourism

Royal Jordanian
Twitter: @RoyalJordanian – The official Twitter channel of Royal Jordanian, your instant source of news, updates and information about Jordan's National Carrier.
Instagram: royaljordanianairlines

Mena House Hotel

Sanctuary 'Sun Boat IV'

Four Seasons Cairo at Nile Plaza
Twitter: @FSCairoNP – We are Four Seasons Hotel Cairo at Nile Plaza. Follow us on Twitter for up-to-the-tweet Hotel news and updates.
Instagram: fscaironp
Grand Hyatt Amman

Mövenpick Resort Petra & Mövenpick Resort Dead Sea