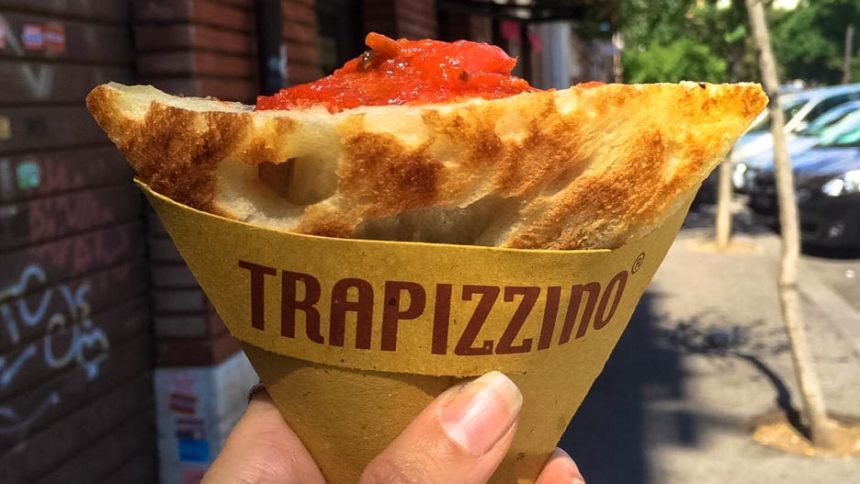 Overnight In Port: Eating Your Way Through Italy
Cruise travelers commonly fly to the embarkation port city a day or so early, for a variety of reasons.  If getting there means a long travel day, there may be no other choice if they are going to make it to the ship before it sails off without them.  Those who can make the trip in one day go early just to provide a buffer of time; insurance against flight delays.  Even more come in early to explore the embarkation city itself, a place they might otherwise not see much of.  Regardless of the reason, one common question comes up: What do do once there ? As more cruise travelers come in early or linger after, more options are becoming available, some of which rank as high or higher than the cruise itself.
Eating Europe Tours was founded in Rome in 2011 by American native, Kenny Dunn. His informal culinary strolls with friends and family became the Taste of Testaccio Food Tour focusing on real food, real people and real neighborhoods.  A new Rome Supper Stroll tour (€79) is an immersive evening tour that runs from 5:30 to 8:30PM Monday through Saturday, taking foodies to 10 food tastings, 6 drinks tastings along with an English speaking guide. Included: Eating Europe's Food Lovers' Guide to Rome: a printed guide full of insider's tips about where to eat in the Italian capital, as well as details about each of our tour stops.
"Testaccio is where it all began five years ago," says Kenny Dunn, Managing Director of Eating Europe Tours, the parent company of Eating Italy. "I started the company by taking friends and family to my favorite culinary places in the same neighborhood where I still live, and despite now operating in four countries and five cities, launching an evening tour here in Testaccio is especially close to my heart."
Cucina romana (Roman cuisine) was born in Testaccio, the city's most foodie neighborhood. The new tour starts in September and will carry guests away from the tourist crowds to try real Roman food like oxtail, a typical Italian aperitivo, cheeses, cured meats and, of course, gelato. Perfect for the adventurous foodie, other highlights include discovering Italy's craft beer scene and finding out about the Roman's favorite stuffed pizza-dough snack. This tour is not just about tasting food and drinks, but also personal stories, fascinating history, and a unique glimpse into Roman life. With plenty of wine, spirits and beer along the way, this tour is for adults only.

Overnight In Port  Via Your Cruise Line

Whether the overnight in port happens by choice or is a scheduled part of the itinerary, what to do with time at a place we might not visit again is an important consideration.  If that extra time occurs in Rome, efficient sightseeing  can bring abundant memories from a world class destination.   Also offered, pre- and post-cruise packages direct from the cruise line.  Included as part of a seamless package along with transfers to and from the airport/hotel/ship, these too can  be marvelous opportunities to dig deep into destinations around the world.
Overnight In Port As Part Of The Itinerary
Also becoming more popular: overnight stays as part of the cruise itinerary, either before, after or during sailing.  A good example is Viking Ocean Cruises 8-day Romantic Mediterranean itinerary that features overnights in Barcelona on the front end and Rome on the back.
Day 1 Barcelona, Spain
Day 2 Barcelona, Spain
Day 3 Toulon, France
Day 4 Monte Carlo, Monaco
Day 5 Corsica (Ajaccio), France
Day 6 Florence/Pisa (Livorno), Italy
Day 7 Rome (Civitavecchia), Italy
Day 8 Rome (Civitavecchia), Italy
This one is a solid choice for cruise travelers coming from North America. Overnight in port on to start and finish allows them to put the long travel day behind before beginning.  A full day in Rome at the end beats arriving, getting off the ship and taking a normally early flight back home.
Overnight In Port, In Photos
Also available, itineraries with overnight in port during the itinerary, like we experienced with Azamara Club Cruises on a 10-night Scandinavia and Russia Voyage.  That experience will forever define the value of overnight in port during an itinerary to me.  The first day was cloudy and cold, about what we first time visitors thought Russia would be like.  On the second day, the sun came out and brought an entirely different experience.  See for yourself:

St Petersburg, Russia by CHRIS OWEN on Exposure

Eating Europe Tours is a unique, non-touristy food experiences in Rome, Florence, London, Amsterdam & Prague. We like that Eating Europe invites us to "take a break from being a tourist!"  Tag your pics & posts #foodieinsider.