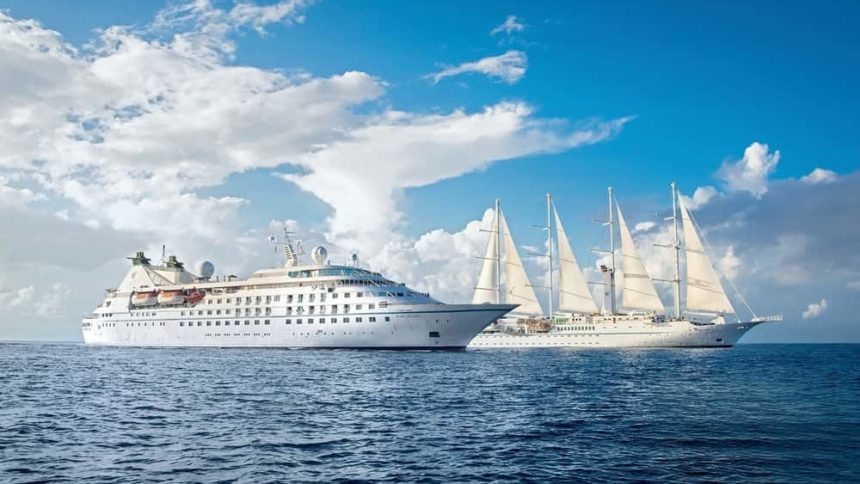 One Solid Reason To Try Windstar Cruises And I Know Literally Nothing About Them
Cruise ships come in a variety of shapes and sizes ranging from tiny expedition vessels to giant floating cities so big they are divided  into neighborhoods.  It makes sense that the experience of sailing one would be a better fit than others.  Find a ship and cruise line experience that matches what we want from travel and it's time to bring on the magic.  The people who own, operate, manage and work those ships often make a big difference, turning a good cruise into a great one.  A recent move at Windstar Cruises (@WindstarCruises) serves as an excellent example of just how important that people factor is, qualifying as one solid reason the line, sight unseen.
John Delaney is the new President of Windstar Cruises and brings a rich background of experience to the boutique, small ship cruise line.   Most recently as SVP of Global Marketing and Sales for Seabourn, Delaney also has considerable tenure with The Walt Disney Company and Holland America Line.   Cutting right to the point of this post: John Delaney is one of the nicest, most professional and real people I know in the cruise industry.  That John grew up a couple streets over from where Lisa and I did in Kansas is simply a very relatable bonus.
"We are very pleased to welcome John on-board. Cruise vacationers and our guests have every reason to expect a new era of exciting, wonderful and memorable vacation experiences on our yachts and in the ports Windstar visits," -Andrew N. Todd, chief executive officer of Xanterra Parks & Resorts, parent company of Windstar Cruises.
As mentioned in the title of this post, I know very little about Windstar Cruises.  On the rare occasion that the topic of 'ships with sails' came up, I went immediately to Star Clippers and a marvelous sailing Whitney and I enjoyed on Royal Clipper, the largest masted passenger ship in the world.  While Delaney just did start at Windstar last week, expect good things to happen as this well-deserved upward move resolves into what I believe will be something wonderful.  He's just that good.
Also good news for long time Seabourn fans who miss the smaller ships that recently left the fleet: Windstar is where they wound up.  Before they arrived, the three 212-guest all-suite yachts went through a $multi-million remodeling to bring Windstar's 'casually elegant' cruising experience, renamed  Star Breeze, Star Legend and Star Pride.  Sailing ships Wind Spirit, Wind Star and Wind Surf also went through an extensive remodeling recently as well.
Windstar Cruises six-ship fleet visits 150 ports throughout Northern Europe, the Mediterranean, the Caribbean, Costa Rica, the Panama Canal, and sailing year-round in Tahiti and the South Pacific. The luxury small ships are known for an intimate yacht-style experience, unique itineraries and exclusive access to the world's best small ports and hidden harbors.
Look for good things coming from Windstar Cruises in the future and now, you and I both know a little something about them.
SEE MORE OF WINDSTAR CRUISES
LEARN MORE ABOUT WINDSTAR CRUISES 
Windstar has a vibrant social presence too
  Photos- Windstar Cruises