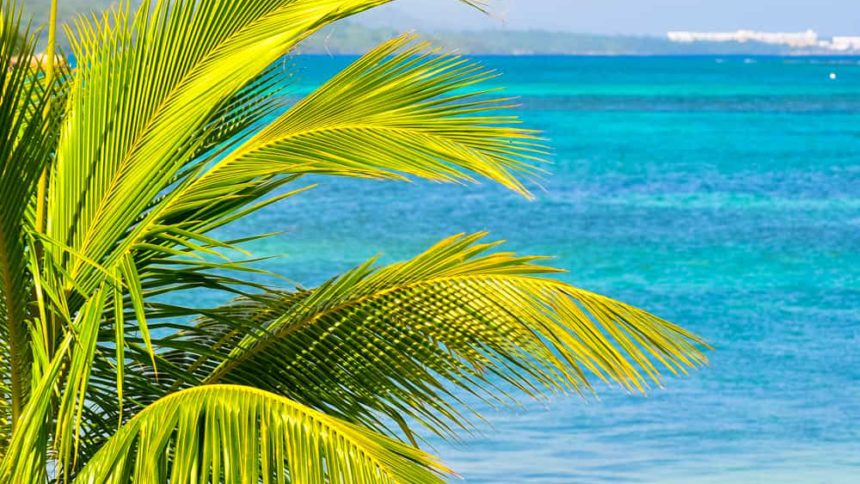 Coming Up: Viking West Indies Explorer, Epic Invasion
Viking Ocean Cruises are coming to the Caribbean, beginning with a thoughtfully planned West Indies Explorer itinerary.  We're going to be there ringside to Viking's version of a Caribbean cruise in a part of the world many cruise travelers are quite familiar with.  The countdown to Viking's invasion of all things Caribbean begins now, with a unique feature of what Viking Ocean Cruises does detailed each day on the way to our October 18 Viking West Indies Explorer sailing.
Viking West Indies Explorer- The Itinerary And Included Excursions
The Viking West Indies Explorer itinerary spans 11 days, visits 9 countries and includes 9 tours.  We begin and end our roundtrip voyage from San Juan, avoiding the long sea days associated with most Caribbean cruises. Over the course of ten days, we will visit more ports and spend more time immersing ourselves in rich island cultures. Viking's small ship size (just 930 guests) promises to give us access to ports that larger ships cannot reach. Unlike most other ships that call in the Caribbean, on board we won't find casinos, kid zones and umbrella drinks. Instead, we will actually be exploring the Caribbean, with delicious meals inspired by Caribbean culinary traditions, enriching included shore excursions, onboard lectures and more.
Viking West Indies Explorer- At A Glance
Breaking this interesting itinerary down day by day, we begin with Viking's own description of each port as well as the included tour we will experience each day.  The first day, an easy flight from home in Orlando will actually be a bit easier than that.  We will already be on the ship, having come aboard in New York City a few days earlier along with a number of other journalists and travel agents.   Still, if we were boarding today, we could check in, walk off the ship and wander around or choose an optional tour as the ship will be in port overnight.
Regardless of how we got here, we wake to a full day in San Juan with our first included tour, detailed below. That's significant for a number of reasons we will get into as this series continues and we countdown to embarkation.
Our first port of call after San Juan stops at Road Town, Tortola in the British Virgin Islands.  If Road Town does not sound familiar, just go with it for now, that unfamiliar Caribbean theme will be repeated throughout the voyage.
Moving along to Antigua, this is the place many of us have seen from afar when visiting St Johns or taken an optional tour to visit.  With Viking, we dock there.
Next up is St Lucia, one of the most beautiful places in the Caribbean and a tour which highlights the island's mountain and seaside landscapes.
Caribbean favorite Barbados comes after St Lucia with a focus on the UNESCO World Heritage qualifications and history that run so deep here.  We know that from friends met along the way on visits to Barbados.  It will be interesting to see the Viking treatment of those super relevant topics.
Guadeloupe is a lovely French destination many have not visited.  We have been there once but barely scratched the surface of what the Butterfly Island has to offer.  Viking will see to it that we are completely immersed in the destination.
St Kitts has been showing up on a number of deep Caribbean itineraries lately but the call is short.  This is not. We will fully explore the land of the Sugar Barons, what should be a familiar theme for frequent Caribbean visitors that has not really been explained all that well on other cruise lines.
We just think we have seen St Maarten, know it's half Dutch and half French and have been to both sides.  The Viking treatment of this interesting destination has woderful possibilities as we are looking forward to fully enjoying.  This will be more than a day at the beach.  By far.
St Thomas is one of the most frequently visited places in the Caribbean.  One might think there is not much else to see there. One would be wrong if they did.  Viking Ocean Cruises will reintroduce us to a place that has more to offer than might be imagined.  Follow along and pay special attention to what happens to us here.
Back to Puerto Rico we go back to Orlando with (predicted) an entirely different view of the Caribbean than possible on other cruise lines.  That's because the Viking product is so very unique, so immersive as no others can be, that we will surely walk away with some amazing memories.  I hope you will come along and share this marvelous experience with us, much like you followed us on Viking River Cruises and other Viking Ocean Cruises.  This will probably be one of the premiere at sea events of the year.
SEE MORE:
COMING UP:  Over the next few weeks, we'll highlight one unique feature of Viking Ocean Cruises each day, in addition to regular programming.  Stay tuned, this looks to be one wild ride.
Images/Graphics- Viking Cruises