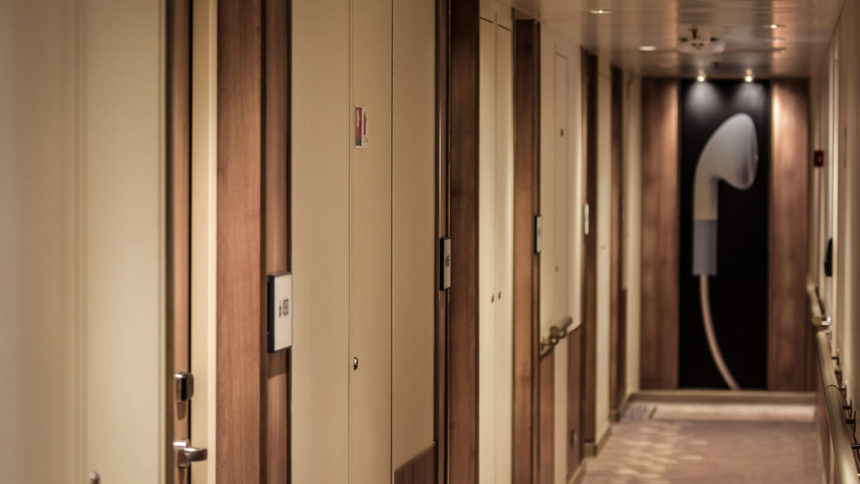 Onboard Art Collection Actually A Good Reason To Sail New Ship
As cruise ship features go, onboard art collections are probably not the main reason to choose one cruise line or ship over another. Collections run in the $millions and are often original works; admirable but still not a reason to sail with any given cruise line.  Still, the presence of artwork in staterooms, hallways and public spaces is indeed worthy of our attention once on the ship, if only to ensure that we have a totally comprehensive travel experience.
Wait. What did I say?  We should enjoy art on ships to 'insure a totally comprehensive experience'?  Yes, I sure did.  You see, the art collection that adorns the hallways and public spaces of cruise ships is often the glue that makes the theme of the ship work.  It's a topic we have had our eye on since Carnival Legend debuted with a fabulous urn collection in 2002.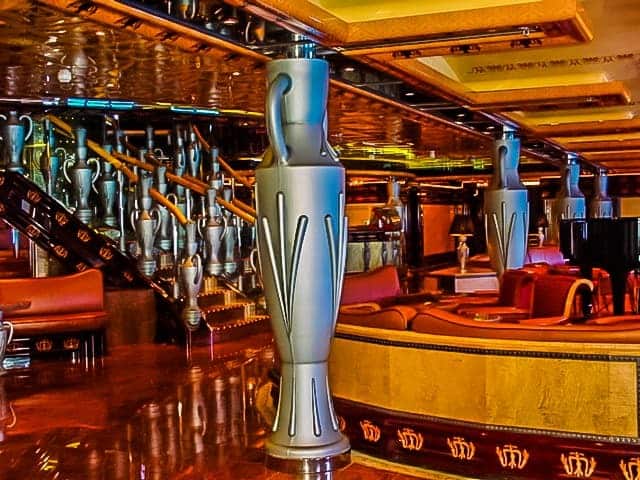 Frankly, we started paying attention to this topic because Carnival Legend's urn collection caused a lot of criticism at the time.  In other words, it was a big deal on CruiseCritic that had members fighting. Ok: attention given.  Fast forward 14 years to the launch of Holland America Line's ms Koningsdam last year.  Much has changed in the way of onboard art collections.
Actually, one of the most notable features of any Holland America Line ship is the collection of museum-quality art on board. New ms Koningsdam is no exception.  The ship's 1,920-piece collection worth $4.1 million highlights the talents of ship designer Adam D. Tihany and complements the ship's design while stimulating conversation.
Surrounding our guests with a vast array of meaningful artwork is a natural extension of the cruise experience as art awakens your senses, enriches your perspectives, inspires conversation and crosses cultural boundaries, all the same transformative values of travel.- Orlando Ashford, president of Holland America Line
At prices ranging in value from $500 to $600,000, more than 21 nationalities are represented by Koningsdam's artists, dominated by contributions from the Netherlands, the United States and the United Kingdom. Artists also hail from Argentina, Australia, Brazil, Canada, the Czech Republic, Denmark, France, Germany, Israel, Italy, Japan, Norway, the Philippines, Portugal, Romania, South Korea, Spain and Switzerland.
Koningsdam artwork features
Multi-Media- Artworks in many media, including photography, painting, mixed media, illustration, prints and sculpture.
Ship-Focused- Much of the art curated aboard is from emerging artists and highlights Koningsdam's focus on entertainment, showcasing themes of music, dance and movement.
Diverse Collection– Ranging from classic to whimsical, a variety of two-dimensional, mixed-media pieces using materials including paint-injected bubble wrap, computer disks on wood, toy cars cast in resin, aluminum wire, cast paper, bamboo and more are scattered throughout the ship.
Transitional- Many of the pieces change appearance depending on the viewer's vantage point, inviting guests to take time to ponder and discuss the works of art.
The art aboard Koningsdam makes up one of the finest collections in the world. Guests can explore the decks inside and out and discover inspired works around every turn. You can explore the collection here: