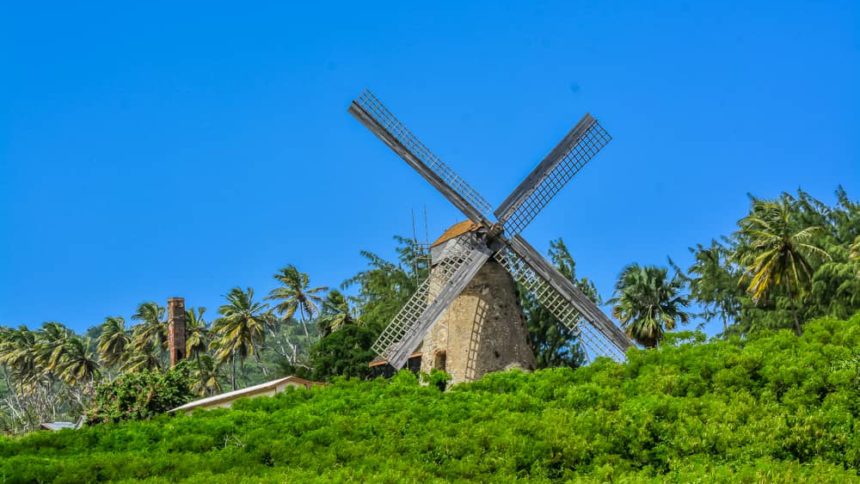 My Viking Story Captures Relevant Caribbean Experience
Sailing through the West Indies with Viking Ocean Cruises has been everything we hoped it would be and more.  That observation does not come as a surprise:  Viking often exceeds expectations then goes on to enter the world of satisfying our wildest dreams.  Along the way when we sail, regardless of where and when that is, we create memories.  It's a basic benefit of cruise travel that happens without trying, regardless of the cruise line, ship and/or itinerary.  Different here: a ship that is totally focused on a flexible and engaging experience that takes those memories and advances them into my relevant Viking story.
Like a considerable number of fellow passengers on Viking Star, we began our Viking story on the Viking Longships of river cruise fame.  We too were excited at the prospect of taking that same overall feel of European river cruising and extending it into the oceans of the world.  Sailing with Viking Ocean Cruises multiple times on different itineraries, it was only natural that Viking Star would fit in quite nicely in the Caribbean as well.    Still, the Caribbean is home turf for a number of cruise lines focused on sourcing passengers from North America, the UK and Australia.
Happy to report: Yes, included excursions are a solid element of what Viking does in the Caribbean as they have been in other parts of the world, by river or ocean.   Better yet: this is one easy way to see elements of Caribbean destinations we have been to before.
Entering the world of Satisfying Our Wildest Dreams in the Caribbean has been enabled by some unexpected elements of the Viking experience that I am almost embarrassed to bring up.  An included tour at each port of call takes the pressure off of which port to choose a tour at and which to make a day at the beach.  That was unexpected, as was less of a focus on days at the beach in general.
Viking travelers are choosing to frame their included tour with other activities, making that tour the main event of the day.   They spend time at the pleasant outdoor spaces on board Viking Star, leaving time/energy to enjoy nighttime onboard activities, enrichment events or just hanging around the comfortable ship. As days go on, friendships made along the way are coming more into play too, much like on the Viking Longships.
In the Caribbean, a bit of a bonus in the mingling with others realm: many of us have been here before and have that shared experience going in.  That levels the playing field but not in a way one might expect. Find out someone has sailed in the Caribbean on another line while sailing a line other than Viking and the natural comparison conversation begins.  That is not happening here.  I believe that might be because the Viking Caribbean experience is, as anticipated, not comparable to other cruise lines.   I don't think that's good or bad for anyone, just distinctly different.
Example: At this point, more than half way through the Caribbean part of our New York To The West Indies sailing, the daily tours continue to be the event of the day to which we frame the rest of the day around.  Different now, while the off ship experience has a solid place in the overall experience, it does not dominate it.  That's good news for those who might have thought 'a tour every day is a lot'.  It is a lot but that each tour is unique goes beyond the uniqueness of each individual destination.
This is one of those times when I am reminded of our experience sailing Cunard Line's Queen Mary 2 when the ship was first launched.  At that time, the transatlantic sailing was six days at sea from New York to Southampton or reverse.  Our first sailing outside of the Caribbean, we immediately went to the top deck after New York sailaway to enjoy the day.  That time on deck amounted to about 37 seconds as the frigid North Atlantic pushed us back inside.  It took a few days to get in the swing of a very inwardly-directed cruise experience.  There was plenty to do, just inside the ship.
Viking Cruises in the Caribbean has taken some attitude adjustment too, probably because we have been here so many time on so many cruise lines that follow the same game plan.  Seriously.  I think that's probably going to be one of my best pieces of advice to those considering a Viking ocean sailing in the Caribbean.  Forget your previous experience, it is really irrelevant here.  I was reminded of the distinctly different travel experience when visiting the last remaining and working windmill in Barbados.
Windmills are a part of sailing with Viking River Cruises in or out of Amsterdam.  They're pretty hard to miss but come with an entirely different story.  In The Netherlands, windmills are associated with pumping water in a place that fights off the ocean and has for centuries.
In the Caribbean windmills were once a big part of processing in the sugar trade, something that still thrives here today.  While the connection may seem elusive, Viking's continuity of experience brought perspective on both places via the structures we associate more with one than the other.  If that connection was not obvious, it was highlighted on a daily port talk that can be viewed live on board Viking Star or later in our staterooms, further solidifying the flexibility of the Viking ocean experience: they don't want us to miss anything.
The irrelevance of our previous Caribbean sailings is clearly documented as we informally gather information that makes up our Viking story.  It will be the subject of a future post that will probably read less like a bullet point list of Viking Advantages and more like an account of Awakening In The Caribbean, seeing familiar places from a different viewpoint…which brings us to two uniquely different experiences we're hearing from our fellow travelers.
I Have Been Here Before And This Viking Way Is Unique
I Have Never Been Here And Am Surprised At The Caribbean Experience
That's next and both are interesting stories.
First, some views from our tours of Barbados and St Lucia
[espro-slider id=66170]
Follow Along On Our Viking Ocean Cruises West Indies Explorer sailing:
Viking Ocean Cruises In The Caribbean
My Viking Story A Natural Fit For Travelers  (this post)
Facebook Photo Albums-
Flickr Photo Galleries
Viking Caribbean: Pre-Cruise Countdown
Facebook Photo Albums