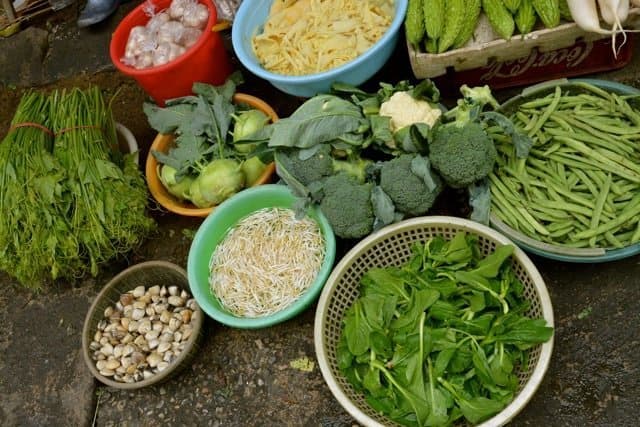 Holland America Masterchef Cruise Adds Bonus Events
The culinary program of Holland America Line offers a number of unique experiences found on no other cruise line.  It's a dynamic effort that continues to evolve in all areas of operation. Appropriately, Fox TV's Masterchef reality show chose Holland America Line for a themed sailing that brings together amateur and home chefs for an at sea cooking competition.  The Holland America Masterchef Cruise has a slate of entertaining and theatrical programming on the seven-day cruise sailing in November.
The Holland America MasterChef Cruise will satisfy guests' appetites with culinary events and demonstrations featuring the Masterchef All-Stars, winners from previous seasons as well as the current season winner.  Already announced, immersive culinary programming ranging from intimate dining experiences, a Mac-N-Cheese @ Sea Showdown, Iconic Mystery Box Challenges as seen on the show, Meet-and-Greets, Book Signings and an All Stars Finale "Best of the Best" Competition and more.
New Holland America MasterChef Cruise programming added this month:
Taste Test Trivia: If you're lucky, you could be chosen to test your own skills in our first Taste Test Trivia competition.
Luca's Pasta 101: Learn from the pro as Luca demonstrates key steps to making the perfect pasta.
Simple Sushi By Sean: It's not as hard as you think!  Watch as junior contestant Sean walks you through simple and fun ways to build and serve classic sushi favorites.
The Soul of Mexico With Claudia: Claudia will inspire you as she dazzles us with her creations inspired by heritage, family, friends and history.  A true labor of love!
Grill Master Leslie: He knows his way around a grill and during this demo you'll get his tips and tricks to kick your grilling game up a notch!
Designing a Dinner Party with Elizabeth: Food preparation is most important but sophisticated details and playful touches can help you bring life to your next dinner party.
Nacho Battle: It's your turn as we challenge a few audience members to build the best nachos to impress Claudia, Sean and Zac.
A True MasterChef Dish: Our Season 7 Winner will guide you through a quick and easy way to turn a family favorite into a MasterChef masterpiece.
The Art of Decorating with Addison & Sean: Let these juniors inspire your creativity as they share beautiful and fun ways to elevate your baking game!
Relay Race: Working together is the key to success.  Watch as our All-Stars compete in an exciting relay race culinary competition.
Cupcake Tower Battle: Can you build the ultimate cupcake tower in less than 30 minutes?
Coming Soon: The Holland America MasterChef Cruise will also be announcing premium VIP experiences such as an available 5-course lunch menu created by the MASTERCHEF Season 7 winner and much more. Check the MasterChef Cruise website often for updates!
What We Like About The Holland America MasterChef Cruise
Cruise travelers joining the Holland America MasterChef Cruise will find all of the above as well as the stellar Culinary Program already in place.  Fueled by the Holland America Culinary Council, the line's day to day efforts on any sailing of any ship place Holland America Line in a class of its own.
Value right now: Visit the MasterChef Cruise website, sign up for news and get the MasterChef E-Recipe Book delivered today
Holland America Masterchef Cruise- Booking Information
The seven-day Holland America MasterChef Cruise sets sail November 6-13, 2016 on Holland America Line's Nieuw Amsterdam. Sailing from Fort Lauderdale's Port Everglades, the Holland America MasterChef Cruise will visit Grand Turk, Turks and Caicos; San Juan, Puerto Rico; Philipsburg, St. Maarten; and Half Moon Cay, Holland America Line's award-winning private island in the Bahamas.
Visit the Holland America MasterChef Cruise website to book directly with the event promoter.
LEARN MORE