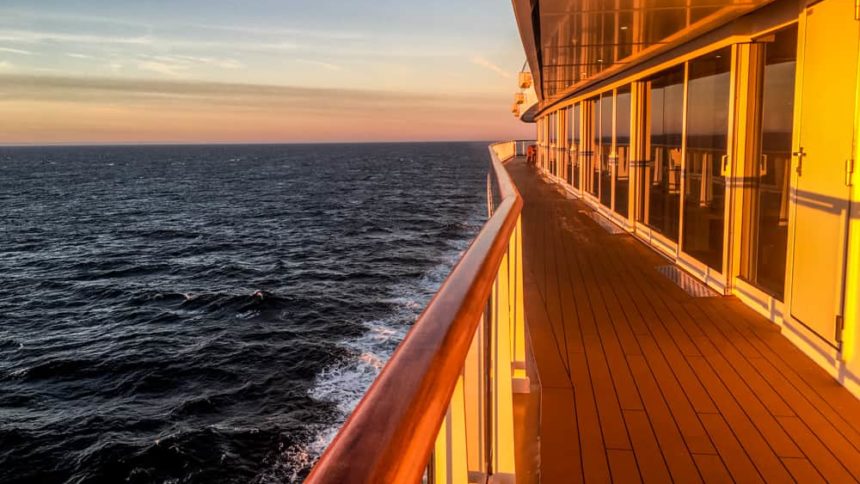 Aggressive Repositioning Itinerary Highlights Viking Commitment To Travelers
Repositioning cruises happen when ships end a sailing season in one part of the world and move to a different location to begin again.  Also referred to as a trans atlantic sailing when positioning to or from Europe and North America, these itineraries usually have a port or two, just to make them interesting.  Still, there are always a number of days at sea, such is the nature of these sailings.  When  it came time for  Viking Ocean Cruises to send new Viking Star to North America for the first time, an aggressive repositioning itinerary planned to trace the steps of ancient Vikings.   Interestingly, the actual experience was a whole lot more like what might have happened to the Vikings of yesteryear, like it or not.
Viking Star is a stunningly beautiful piece of hardware, made whole by a nicely-sourced and attentive crew.  They know what to do and when to do it, regardless of what passengers or nature might throw their way.  With all the latest technology on board the new 930-passenger ship, the officers and crew of Viking Star were as prepared as they could be to make the aggressive repositioning itinerary happen.  Still, rough seas and high winds early in the voyage caused a rocking and rolling night or two.  How rough were the seas?  The Captain required passengers to stay in their staterooms at one point, in an abundance of caution for their personal safety.  An interesting takeaway from that experience: Nice that all staterooms have balconies, allowing all passengers a front row seat as the ship made her way to calmer seas.
At another port of call, it would take multiple attempts to get Viking Star in position to launch tender service back and forth from shore.  On another line?  This port might have been skipped.  Vikings, though, are an adventurous bunch that value time at destinations highly.  Not so highly as to pose a safety risk.  Like other cruise lines, safety is always the top priority.  Still, Viking Cruises values time at destinations more than other lines and will exhaust all possible options to make that happen for as many passengers as possible.
If any or all of this sounds a bit familiar to regular readers, it is.  We experienced traveling with Viking when weather related events cause modification to thoughtful itineraries before.  On a Viking River Cruise themed The Elegant Elbe, we never sailed one inch when river levels were too low for that to happen.  No fault of the cruise line, you would think it was when the Viking team of destination experts sprung into action.  That trip ended up being one of our best travel experiences ever.
Frankly, I was surprised to see a letter in my stateroom aboard Viking Star addressing the issue of modifications that had to be made along the way.  To me, these things are just a part of travel, not to be feared but embraced.  Still, Viking notified all passengers on our sold out sailing of their concern for our experience and a promise to contact us after sailing to discuss the matter.   I think that's really impressive, highlighting Viking's commitment to the traveler experience.
As Viking Star heads to the Caribbean, a part of the world where weather-related events can alter itineraries, this is good information to know.  It's rare to see a Caribbean-sailing cruise line address weather related events with such a commitment.  If some big failure of service happens, that's another situation altogether.  An itinerary modification because of weather related events?  Not so much.   We're looking forward to the arrival of Viking Star in the familiar Caribbean, a place I believe we're going to see Viking Star shine brightly.
Viking Caribbean Countdown Posts – In Progress
Aggressive Repositioning Itinerary Highlights Viking Commitment To Travelers (this post)
Flickr photo albums
Facebook Photo Albums