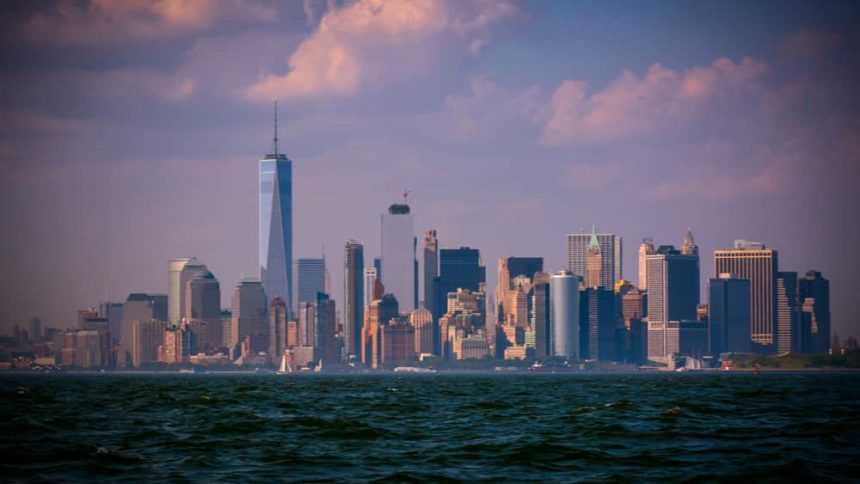 Holland America Culinary Quest Evolves At NYC Event
Holland America Line has a well-deserved reputation for excellence in their culinary efforts, and rightfully so.  Holland America chips away at carving their place in the world of dining every day on ships that sail around the world. Guided by a diverse team of culinary experts, fabulous culinary creations grace the tables in dining venues on Holland America ships.  Room service is a dining experience with unique options.  The standard cruise ship buffet is anything but standard.  In New York City this week, Holland America Line will announce the next step in the Holland America culinary quest, a new onboard enrichment partner; a leading name in the culinary entertainment world.  We'll be there live to bring the news as it is announced.  But first, let's take a look at where Holland America Line's culinary program is right now, in advance of this latest addition.
Not long ago, we went to Seattle for a few days to meet with Holland America Line's Culinary Council at the Chateau Ste Michelle Winery in Washington state's wine country. Featured at the event, a hands-on wine blending along with a luncheon featuring dishes from council members.  The event highlights Holland America Line's commitment to culinary excellence, something that should be a familiar theme to regular readers.
LEARN MORE– BLEND: Engaging Wine Event On New Holland America Line Ship
It was not our first exposure to the Holland America culinary quest, in 2015 we visited the Chateau Ste Michelle Winery in advance of a Holland America Line Sip-Savor-Sail journey to Alaska and met winemaker Bob Bertheau. Showing us around the winery, we were impressed with the operation and found it no surprise that their Pacific Northwest vintages were featured aboard Holland America Line ships.
LEARN MORE–  A Visit With Holland America Line's Culinary Council
Holland America Line already had an established presence in the culinary community with cooking classes, demonstrations and tastings in the Culinary Arts Center presented by Food & Wine magazine.  A partnership with Le Cirque to present "An Evening at Le Cirque in the Pinnacle Grill", "A Taste of De Librije" presented by Jonnie Boer and a Culinary Council composed of renowned international chefs validates Holland America's commitment to culinary excellence.  Going a step further, special "Sip, Savor and Sail" events on upcoming sailings seem a natural next step for Holland America Line, pairing culinary immersion with a variety of destinations around the world.
LEARN MORE– Holland America Sip Savor Sail A Solid Win For Cruise Travelers
All of the above was part of a master plan and the result of Holland America President Orlando Ashford's interesting collective intelligence concept. It's a process that draws on the capabilities, knowledge and abilities of everyone in the organization to craft new onboard programming.  Those efforts resulted in what we saw at the debut of new ms Koningsdam in The Netherlands earlier this year then on a full sailing last summer. When introduced, we predicted "it will be that same Intelligent Collective Effort that will fuel the fire behind the ideas, concepts and partnerships to be announced."  That turned out to be exactly correct.
LEARN MORE- This Is Holland America Line?  Yes It Is And They're Playing Our Song!
Onboard ms Koningsdam, the first of two next-generation Holland America Line ships, we saw it all come together.  The popular Culinary Arts Center display kitchen took the logical step of becoming a dining venue at night, and the critics raved. Different on Koningsdam, The Culinary Arts Center turns the tables a bit, inviting the diners to join in. The two-way interaction between guests and chefs turns a normally passive entertainment experience into an interactive atmosphere where foodies can get right up close to the action.
LEARN MORE- Koningsdam Interactive Culinary Dinner A Hit

Which brings us to New York City and an event at the Institute Of Culinary Education (@iceculinary).  Billed as the announcement of "a new onboard enrichment partner", promised to be "a leading name in the culinary entertainment world", we're curious.  Follow along live as we find out just exactly who that might be.
First, let's take a look at Holland America Line's Culinary Council
Rudi Sodamin
Holland America Line's Master Chef and Culinary Council Chairman, Chef Rudi was born in Austria and trained in France. His innovative approach has made him the most decorated chef on the world's oceans.
Mark Best
Standard-bearer of the new Australian cuisine, Chef Mark began his career in Sydney. He continued his training in France at L'Arpège and three-Michelin-star Gastro Temple before opening Sydney's highly acclaimed Marque Restaurant.
Follow @markbest
Jonnie Boer
Dutch-born Chef Jonnie is the driving force behind De Lebrije, a regional, fine-dining restaurant. Recognized as one of "The World's 50 Best Restaurants," De Lebrije has earned a three-star Michelin rating every year since 2004.
Follow @delibrije
David Burke
A leading pioneer of contemporary American cuisine, Chef David is a restaurateur, cookbook author, inventor (a dry-aging process for meat) and consultant at ESquared Hospitality. He trained at the Culinary Institute of America and has been featured on Iron Chef America and Top Chef Masters.
Follow @ChefDavidBurke
Elizabeth Falkner
Chef Elizabeth earned accolades for her ground-breaking San Francisco shop, Citizen Cake. A frequent judge and competitor on the Food Network, she won first place in the World Pizza Championships in Naples, one of Italy's most prestigious pizza competitions.
Follow @cheffalkner
Jacques Torres
Known as "Mr. Chocolate," French-trained Master Chef and artisan chocolatier Jacques is a James Beard award winner. After rising to executive pastry chef at New York's legendary Le Cirque, he opened a chocolate factory and stores throughout New York.
Follow @jacquestorres