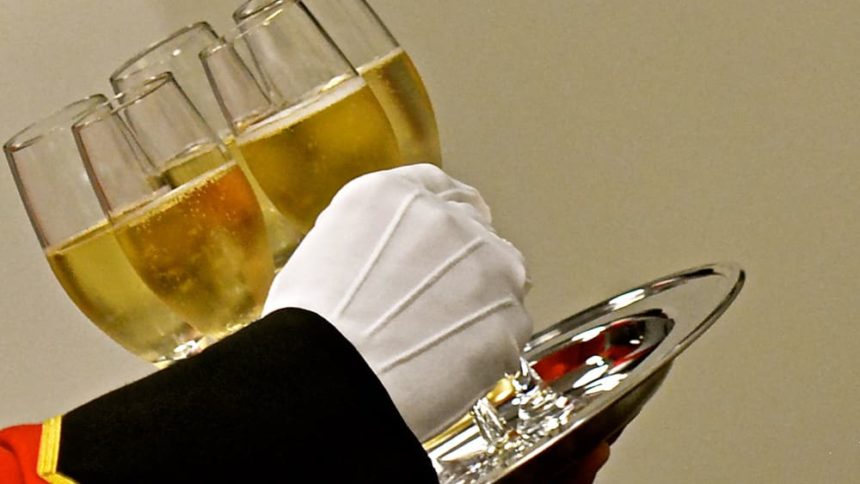 Historic Cunard Line Poised For Relevant Leap Forward
Historic Cunard Line has been sailing since their paddle-wheeled  steamer Britannia crossed the Atlantic in 1840. Even today, Cunard offers the only regularly scheduled Transatlantic liner service, continuing a legacy of world cruising dating back to 1922.  We have talked about Cunard here from time to time, usually about some other notable occasion that will go down in the history books as well.  Until now.
In an interesting announcement made during the 2016 Seatrade Global conference in Fort Lauderdale, a flicker of movement, a glimmer of a direction change, slight course correction and/or perhaps new reason to pay attention.  Something is different/happening/going on at Cunard Line.
We begin with Cunard announcing its largest launch ever, the 2017 Voyages and 2018 World & Exotic Voyages Programme sailing a greater number of voyages to more destinations than ever before.
While the line's classic Transatlantic Crossings continue along with a variety of other exotic and world cruise class voyages, Queen Mary 2, Queen Elizabeth and Queen Victoria four interesting new ports of call will be added:
Souda Bay, Greece
Sibenik, Croatia
Brindisi, Italy
Praia da Vitoria, Portugal
The Cunard announcement went on to sum up 2017 quite succinctly:
Overnight calls in 8 cities including St. Petersburg, Venice and Barcelona
18 evenings in port including Dublin, Monte Carlo and Boston
14 roundtrip New York sailings
2 World Voyages – one on Queen Mary 2 and one on Queen Elizabeth
South America exploration with 22 ports around the continent on Queen Victoria
Interesting but not the ingredients for the relevant leap forward teased in the title of this post.  For that we need to dig a bit deeper, first by introducing a new term not used in this space before: remastering.
Remastering vs. Remodeling
Those following along on the transition of Carnival Destiny to Carnival Sunshine saw a remarkable transformation of a ship basically taken down to bare metal, then redesigned.  Sailing both for memorable occasions, Lisa and I enjoyed each rendition, although 15 years apart.  That's not what this is, but hold that thought for a moment.
When Cunard flagship Queen Mary 2 enters 2017, every stateroom on board will have been refurbished as part of what they call a "dramatic remastering" that goes beyond the standard dry dock refreshing cruise ships get from time to time.  Look for details of that plan shortly after an interview we have scheduled with Cunard North America president Richard Meadows, later this week.  That's where we'll fill in the invisible blanks in this announcement, some I can just feel harken a new relevant leap forward for Cunard Line.
Already significant and known, the addition of Britannia Club accommodations that includes a shoring up of Cunard's position in the luxury cruise segment.
Where The Meat Can Be Found In All This
"We are proud to announce a robust 2017 Voyages and 2018 World & Exotic Cruise Programme," said Meadows in a press release, adding "With the remastering of our flagship Queen Mary 2 this year, and Queen Victoria's planned refit in 2017 – which includes the significant addition of Britannia Club accommodations – Cunard's iconic vessels will be [and here's the meat] more luxurious than ever offering new and richer experiences for our guests."
The significance of this is Meadows putting his name on the plans, much like he has for sister line Seabourn, also under his oversight.   We've seen Seabourn (also?) take significant but well-timed moves forward, widening its net of appeal to catch a broader base of potential fans.  The very interesting thing to watch will be if Cunard Line can follow anything close to the Seabourn model, one that has brought some of the most enjoyable cruise travel options available today.  That thought, in and of could take Cunard Line out of the history section (gasp) nudging it into contemporary relevance in a graceful and elegant way.
Stay tuned.
Ok one more, this photo of Lisa and I with our tablemates on Queen Mary 2 from too many years ago to mention.  If you are seeing the image below it is because Lisa has not yet or it surely would be removed by now.  Not our best looks.
Cover- Flickr user jakeandlindsay