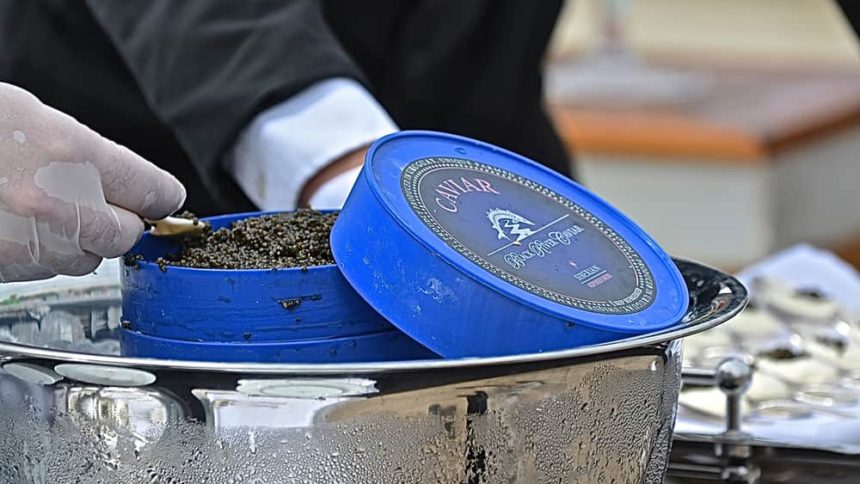 What's Better Than Ultra Lux? We're About To Find Out
Cruise lines continue to update what they do, one at a time, bringing new options that touch everything from entertainment to dining, staterooms and more.  To most travelers who enjoy a cruise vacation, the term "exceeding expectations" should be a familiar one.  Cruise lines have been hitting that level of service for quite some time.  Still, do that enough; hit that mark with high enough frequency then , planned or not, the bar gets raised.  We want more and they want to give it to us as we have seen in some interesting moves by major cruise lines revealed during the 2016 Seatrade Global Conference.
We started with a focused sample of new entertainment and dining options on Holland America Line that should insure the experience long time fans want well into the future.  Simultaneously, those options also add the relevance of Billboard Magazine, taking the piano bar we find on just about any cruise ship well into the future with time-tested musical selections.   Just that one initiative positions the line to bring more memorable travel experiences to both existing and future guests.  And there was much more.
At a press conference for historic Cunard Line, a stroke of a similar paintbrush promises to take the black and white version of yesteryear's luxury cruise experience and breathe new life into it, as though color had just been invented.  Uber careful not to rock the boat with long time past guests, Cunard Line looks to take even better care of them than they ever have in their long history.  At the same time, today's cruise travelers who grew up in living color will find an attractive option there as well.
It was no surprise then that luxury line Seabourn would jump at the chance to define the Ultra part of Ultra Luxury in a unique way that would be exciting to existing Seabourn Guests.  Not simply satisfy them, excite them.
Now we're entering a little world in which Seabourn reigns supreme.  That takes a great amount of work behind the scenes, an ongoing effort that simply never ends and a certain kind of person to fill and execute the roles they play on board.  It takes constantly looking to improve in tiny ways that add up to the big satisfaction I have seen in Seabourn Guests.  It's just what they do and the personal commitment Seabourn has for their guests is considerable.  Still, there is just so much they can do with existing hardware; the spaces where the magic happens.
That's a whole lot of background leading up to one pristine and wonderful announcement made today by Seabourn that is quite significant.
Restaurant 2 on Seabourn ships is the space shared by many other cruise lines: the secondary dining venue that does a fine job of what it was intended to do but least popular of the major dining options.   A pretty space with a lovely view, the reservations only (but no additional charge) venue had tough competition via Seabourn's award winning main dining room operation as well as the indoor/outdoor Colonnade dining space,  both quite popular with Seabourn Guests.
Enter Chef Thomas Keller and a new dining venue,  The Grill by Thomas Keller, set to debut in May aboard Seabourn Quest.   Inspired by the classic American chophouse, The Grill by Thomas Keller combines the creative talents of two hospitality superstars, three-star Michelin chef Keller and award winning designer Adam D. Tihany.
"Wrapped in a fresh design from Adam D. Tihany, The Grill by Thomas Keller will take our already award-winning cuisine to new heights."- Seabourn President Richard Meadows.
While many details are still under wraps, the move by Seabourn to continue their partnerships with Chef Keller makes sense.  Just rolled out, a Thomas Keller element on dining menus that solidly moves already fabulous Seabourn culinary efforts further into the Ultra luxury category, if not on a course to re-define it.
Actually, let's go on  record right now with a bit of prediction for one very important reason that takes little understanding of the skill behind such endeavours:  Seabourn nails everything they do, with gusto. It starts with Seabourn Crew knowing guest names before they walk on board.  That level of service morphs into a contagious energy that weaves its way through an organization that comes out on top.
Every.  Single.  Time.
That's few details about a Seabourn move that will end up redefining dining but it is really not all that complicated.   Seabourn has the wheels in motion right now, starting with a nice chop house run by a great chef and served by people who care.
That ought to do it.  Details on this particular announcement, Chef Keller, ship design and more soon.
Hang on, this is going to be quite a ride.