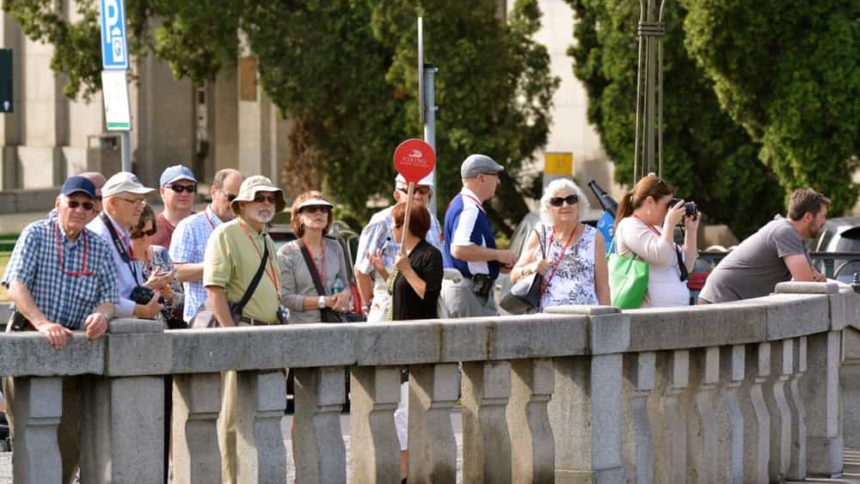 Shore Tours: Award Wins A Good Place To Start Looking
The descriptions of cruise line shore tours hope to give travelers a good idea of what to expect, enabling them to pick ones of interest that work with their schedules, mobility and budget.  Pick one that delivers exactly what is anticipated and everyone goes home happy.  Choose a tour where the reality of what actually happened on tour falls short of that expectation and, if nothing else, we just wasted time and money.  Cruise lines know that and want very badly to sell those (profitable) tours but know that past problems in this area has caused passengers to be cautious when booking.   One answer: a positive focus awarding accolades to top tour operators.
Tour Operator Of The Year
Freeport Bahamas Adventures provides thousands of Carnival Cruise Line guests with landside experiences in The Bahamas.  Selected from hundreds of tour operators that work in tandem with Carnival to offer guests shore tours throughout the Caribbean, Bahamas, Mexico, Canada and the U.S.Freeport Bahamas Adventures received the line's top award as Tour Operator of the Year. Breaking down
Freeport Bahamas Adventures Ltd. offers a wide range of on-shore experiences, including many tours exclusively available to Carnival guests. Two of the operators' most highly rated tours include My Bahamian House: A Select Retreat! where guests have access to a private waterside home with their own personal chef, bartender and wait staff while enjoying kayaking, paddle boarding and snorkeling, as well as VIP Luxury Sail, an all-inclusive day-long excursion aboard a 50-foot Beneteau yacht sailing beautiful turquoise waters as participants enjoy freshly prepared local cuisine on board.
The Value To You
Extreme planners will like this information and use it to peruse the cruise line website, perhaps as a tiebreaker when multiple tours at any given port are difficult to choose from.  Still, that these companies are leading operators and finding the tours the operate might take some work.  Worth it?  Sure, if picking the tours most likely to be successful is a top priority.
The Caribbean's Leading Tour Operator recipients include:
Antigua:  Tropical Adventures
Aruba: De Palm Corporation N.V.
Barbados: Island Safari Barbados Ltd.
Curcacao: Atlantis Adventures N.V.
La Romana: Iberoservice
San Juan: Tour Co-op
St. Kitts: Blue Water Safaris Limited
St. Lucia: Foster & Ince
St. Maarten (2): Xaro N.V. and Dolphin Discovery Anguilla
St. Thomas (2): Cruise Ship Excursions and BOSS Underwater
Nassau: Stuart Cove's Dive Bahamas
Grand Turk (2): Chukka Caribbean Adventures and Oasis Divers
Belize: Calypso Train Tours Limited
Montego Bay (2): Calico Sailing and Undersea Tours, and Chukka Caribbean Adventures Limited
Ocho Rios: Elite Shore Excursions Foundation
Cozumel (5):  Peninsula de la Pasion, Tripping Cool, Lisandra, Caribbean Sun Fun Ltd., and Controla Dolphin Sa de CV
Progreso:  Via Yucatan SA de CV
Mahogany Bay (2):  Total Gusto and Anthony's Key Resort
Puerto Vallarta:  Vallarta Adventures
Cabo San Lucas:  Cabo Excursions
Grand Cayman (2): Nautilus Cayman Ltd. and Websters Tours Ltd.
Ensenada (2):  Mexico Travel Scape Explora Caribe
Amber Cove (2):  Iberoservice Wildplay Adventures
Most Innovative Tour recipients include:
St. Maarten: Surf & Turf: ATV Buggy's Speed Boat Adventure (operated by Koasis NV)
Freeport: VIP Luxury Sail (Freeport Bahamas Adventures Ltd.)
Grand Turk:  Home Sweet Home! Your Caribbean Retreat (Oasis Divers)
Cozumel (2):  Jaguar Track & Beach Getaway & Punta Sur (Renta Safari SA de CV) and
Exclusive Dolphin Swim & Ride VIP Experience (Dolphinaris)
Puerto Vallarta:  Rhythms of the Night (Vallarta Adventure)
Amber Cove:  Outback Dominican Adventure (Outback Safari)
Nassau:  Nassau Native Quest (Nassau Native Que)
Significant:  At one time cruise lines had a near monopoly on shore tours but, frankly, blew it.  Tours fell short of expectations and opened the door  for third-party booking alternatives that often use the same tour operators at a reduced price.  The notion that "the ship will leave without you" if on a third-party tour that runs late is a scary enough thought but not exactly something that happens often.  To counter that objection, many third-party operators guarantee to get you to the next port if the tour runs late…but who wants to do that?  We continue to recommend tours booked through the cruise line, not so much because the ship won't leave without you but for budget and planning purposes.  Most cruise lines have an online tool that enables planning far in advance.
A Few Important Tips About Booking Tours:  
Do book as far ahead as possible.
Don't be disappointed if tours are sold out, there will be more available on board.
Do check that online tool frequently, especially just before sailing, to be sure your plans are still there.
Who Picked? All of these awards are based on nominations by shoreside tour operations personnel in the company's Miami headquarters and shore excursion managers on board Carnival's ships, the people who go there every week and have the best knowledge of how tours are going. Perhaps more importantly, tour operators are evaluated on innovation, creativity, quality, professionalism, communication and of premiere importance: overall guest reviews.
Unfortunately, none of these operators will guarantee a sunny day. I think they are working on that though.