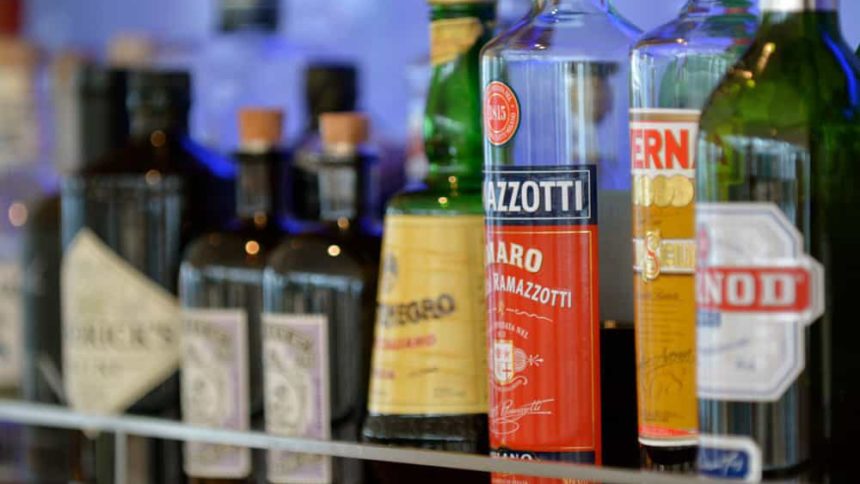 Get To Know Your Mixologist
More inclusive luxury cruise lines often bring carefree sailing and free flowing spirits with no price per day packages to buy, usually with the exception of top shelf labels.  Those might incur an additional charge which, to the luxury traveler, is more annoying than anything else. Further defining just what the 'ultra' in ultra-luxury entails, Seabourn is making some bold changes in their liquor program, sure to please upmarket travelers.
Beginning with an agreement to bring on board mixologist Brian Van Flandern, Seabourn has a plan to transform the onboard spirits across its entire fleet with upgraded bar offerings, new cocktail menus and more. The new agreement comes as the latest food and beverage development that is transforming the way guests wine and dine on the world's finest ultra-luxury cruise line.
"Upgrading our complimentary bar and cocktail offerings is another enhancement to our product, and we are confident that these unique touches will continue to elevate our award-winning culinary experience. Guests will enjoy an expanded spirits list, which will include more premium and ultra-premium whiskeys, tequilas, and other spirits," -John Delaney, senior vice president, global marketing and sales for Seabourn
Not satisfied with slapping the Van Flandern name on a new drink menu, Seabourn has the world-renowned mixologist elevating bar ingredients available onboard, handcrafting classic cocktails, educating and training the bar staff across the fleet on both new and classic mixology techniques.  But yes,Van Flandern will also create a menu of cocktails exclusive to the line.
Look to find fresh produce, botanicals and flavor profiling in the creation of a unique list of hand crafted cocktails that takes advantage of the local markets that Seabourn ships visit…and why not?  Seabourn chefs go off ship to source local ingredients anyway for unique culinary creations enjoyed in evolving dining spaces around the ship.  Seabourn Guests will enjoy a number of fresh balanced, remarkably tasty food-friendly cocktails with flavors from around the world. Additionally,Van Flandern will work with Seabourn's bar team to standardize the classics to provide guests with the same perfectly balanced and served cocktail throughout their cruise.

"There is a global revolution taking place right now in the beverage industry as an entire generation is witness to the new golden age of the cocktail," said Van Flandern. "I am delighted to join the Seabourn family, who share my philosophy that the guest experience is paramount and that fresh, quality ingredients are the key to a successful program."
If the flavor of Seabourn bringing in Van Flandern seems familiar, it should.  America's Top Mixologist was part of the opening team for fellow Seabourn contributor Thomas Keller's restaurant Per Se in New York City.  As head barman,Van Flandern shared and applied Chef Keller's philosophy of flavor-profiling behind the bar, discovering techniques to create well-balanced, food-friendly cocktails.
Bartender or Mixologist?
Not sure of the distinction between 'bartender' and 'mixologist'? Van Flandern defines the difference in his My Mixologist blog:
"A mixologist is a title that is earned and bestowed upon you through your actions by your guests or peers. And when it is offered upon you, it is ungracious, in fact obnoxious to correct the people who are simply trying to acknowledge your skill or commitment to the craft."
See more about this interesting topic at My Mixologist
About Brian Van Flandern
Not long after being ranked number two mixologist in the world at the Bois Mix Masters Championship and winning the United States Bartenders Guild Iron Bar Chef Competition, Van Flandern founded a New York-based cocktail consultancy to design cocktail lists and train bartenders in the art of mixology at some of the finest restaurants and resorts around the globe. He has made appearances on The Barefoot Contessa, Bar Rescue, Diary of a Foodie, and other culinary focused television programs.
Brian Van Flandern's innovative and fresh craft cocktails have been featured in The Wall Street Journal, USA Today, The New York Times and The Daily Telegraph (London) to mention a few.
Television appearances include The EARLY SHOW on CBS, RED EYE on Fox News, FOOD(OGRAPHY) on the Cooking Channel, BAR RESCUE on Spike TV and THE BAREFOOT CONTESSA on the Food Network.  He has done TV, Print and Radio appearances in a dozen countries including:  Russia, Great Britain, France, Germany, Spain, the Netherlands, China, Singapore, Canada, Dominican Republic, Puerto Rico, Costa Rica, Venezuela, Colombia, Greece, Australia and of course every major city in the United States of America.