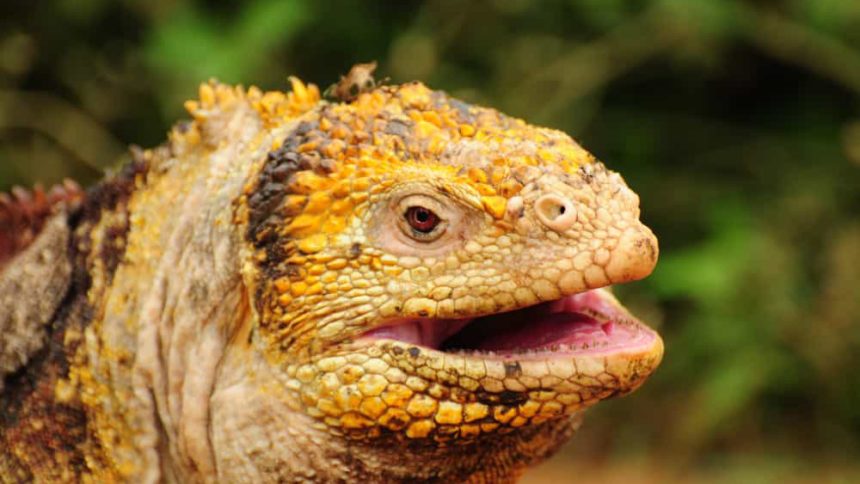 Galapagos Island Cruise Options Sustain and Expand, Simultaneously
The Galápagos are an archipelago of volcanic islands on either side of the Equator in the Pacific Ocean and home to a number of endemic species studied by Charles Darwin eventually leading to his theory of evolution by natural selection.  Sailing in the Galapagos takes unique vessels that comply with strict rules and regulations for operating in the area, causing a Galapagos sailing to be a high ticket item and lifelong dream to some.  In the world of cruise vacations, it's a micro niche of the entire industry that has rocked along about as it always has for decades, until now.  As upscale cruise travelers look for more interesting and unique experiences at sea, Galapagos cruising is in the spotlight.
Celebrity Cruises has been sailing in the Galapagos for quite some time.  Now, Celebrity Cruises is expanding their Galapagos operation with the planned acquisition of award-winning Galápagos Islands tour operator Ocean Adventures and its two ships, the 48-guest ship M/V Eclipse and the 16-guest catamaran M/C Athala II. The move expands Celebrity's guest capacity in the Galápagos by 65 percent.
Ocean Adventures' 64 permits will grow the Galápagos fleet capacity for Celebrity, which has operated the 100-guest Celebrity Xpedition for more than a decade. The expanded lineup means modern luxury travelers looking to experience the Galápagos Islands will be able to choose a ship whose size and intimacy suits their personal preference.
The new ships also make possible distinctive itineraries that feature an expanded list of destinations for Celebrity – like Puerto Villamil, Darwin Bay, Black Turtle Cove, Chinese Hat Islet, and Wall of Tears.  Guests can choose from a number of immersive explorations of the local culture, including local hotel stays, encounters with local residents, and unique tours. The fleet expansion also allows Celebrity's guests to take advantage of new packages that celebrate the most breathtaking spots in Ecuador – such as the Andes Mountains – and Peru, where Machu Picchu and Amazon packages are enduringly popular.
Also increasing in popularity, sustainable cruising, which brings news from Ecoventura and its expanding fleet of expedition yachts.  Right now, two unique seven-night itineraries depart every Sunday, visiting more than a dozen exclusive visitor sites in the Galapagos National Park for up-close experiences with wildlife, many endemic to the archipelago.
Recently, Ecoventura announced the launch of its newest premium class vessel, MV Origin.  The 20-passenger mega-yacht features 10 deluxe staterooms distributed throughout one deck, and offers a variety of onboard amenities designed especially for the discerning traveler. These include locally inspired gourmet cuisine, an open bar policy, a Jacuzzi and fitness center – making it the only vessel in its category with a fitness room. MV Origin also features expansive indoor and outdoor social and observation areas, allowing for easy and comfortable viewing of the islands' unique scenery and topography. The vessel is also ideal for family travel, offering connecting cabins and triple cabins.
Ecoventura also operates the live-aboard, MV Galapagos Sky. New to the fleet in February 2016, MV Origin builds on this indulgent guest experience with the additions of panoramic-view accommodations, gourmet cuisine, open bar, and a variety of other amenities ushering an evolution to the on-board experience.
Flickr photo Roderick Eime