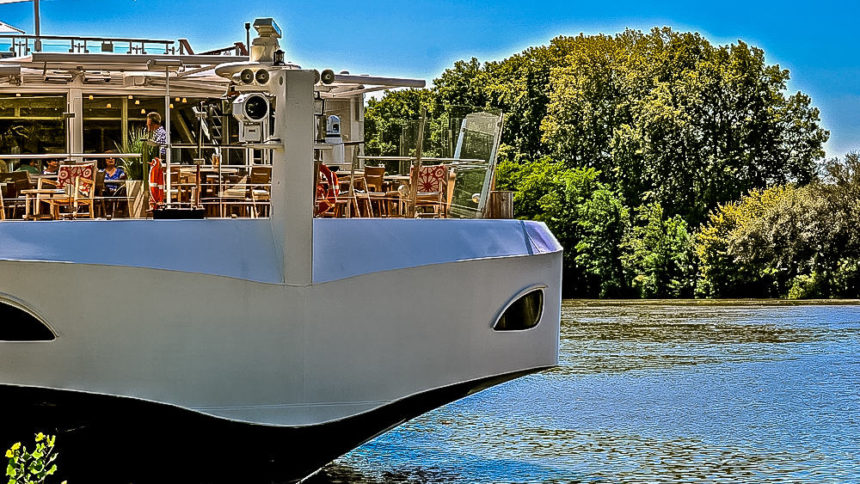 Experts Say: Plan That European Cruise Now
On our glorious sailing through the Caribbean with Viking Ocean Cruises, one part of it all that was different from sailing with Viking in other parts of the world: No international airfare was needed.  We even stayed in the same time zone for the entire 15 day New York to the West Indies sailing.  That was a first as every other time we have sailed with Viking, either on rivers or in the ocean, took a long travel day across the pond to Europe to begin.  Every one of those experiences was well worth the trip but that international travel has been a hurdle many North American cruise travelers have not been able to get over, for a variety of reasons.  Debunking some of those myths, a new study indicates right now is a wonderful time to cruise to Europe.
According to the readers of Cruise Critic  eight out of ten dream of taking a European Cruise.  Stepping out of the dream world and into reality, half of those polled think it's unaffordable. Not true, says Cruise Lines International Association's (CLIA) Certified Travel Agency, CruiseOne/Dream Vacations. To the contrary, from unprecedented affordability to seasonal events, CLIA experts reveal why now is the time to experience Europe from the comforts of an ocean or river cruise.
Top Five Reasons Why Now is the Time to Cruise to Europe:
Affordable Airfare: Travelers looking for the best value are in luck as the fall season typically lends itself to plenty of discounted airfare both domestically and internationally, making transportation to a variety of cruise ports more affordable. Furthermore, in an effort to stimulate the European economy, many airlines have also cut prices on flights to Europe this year.
Cruise Line Promotions:  Due to a less populated travel season and following the summer travel boom, many cruise lines offer the best pricing to travelers in the fall and winter. CLIA Certified Travel Agents are also finding that travelers can plan an Autumn escape with great rates, including excellent promotions on river cruises that include free airfare, making an inaugural European getaway both attractive and more affordable to first-time cruisers.
Avoiding the Crowds: While Autumn is one of the most beautiful times to travel through Europe, many European destinations are less crowded with tourists and travelers. Those taking advantage of the off-peak travel season may expect less foot traffic allowing for a more relaxed and intimate vacation experience.  Additionally, the autumn weather and reduced crowds may lend itself to a better sightseeing experience for travelers enjoying excursions.
Far-Reaching Dollar: In many European destinations, the U.S. dollar is exchanging for higher rates than in the past, making converting currency more favorable for American travelers. Getting more for the dollar helps travelers cruisers do, see and shop more in their European ports of call.
Upcoming Events: There is no shortage of spirited celebrations and events in Europe during the fall and winter months.  For example, from September through November, Europe plays host to the iconic Oktoberfest, the world's largest Volksfest in Munich. Travelers hoping to get in the early holiday spirit can take a river cruise stopping at the famous Christmas Markets in Nuremberg as early as late November. According to CruiseOne/Dream Vacations travel agents, many consumers are jumping at the chance to book Christmas market river cruises this year. Other upcoming events, including the illuminated Brussels Light Festival, offer travelers a chance to partake in cultural events across Europe.
Speaking of European River Cruises, check out this interesting itinerary from Viking River Cruises: