Discovering Venice With A Plan
The northeastern Italian city of Venice is actually a group of 117 small islands, separated by canals and linked together by bridges.  The Venetian Lagoon, so often associated with Venice, stretches between the Po and Paive Rivers.  Along the shoreline are world-famous attractions, known for their beauty, architecture and artwork.  A UNESCO World Heritage Site, millions of visitors come to Venice each year, many by cruise ship. We have visited Venice a number of times on a variety of ships from as many cruise lines and at different times of the year.  It seems the City of Canals is always a busy place, highlighting the advantage of discovering Venice with a plan.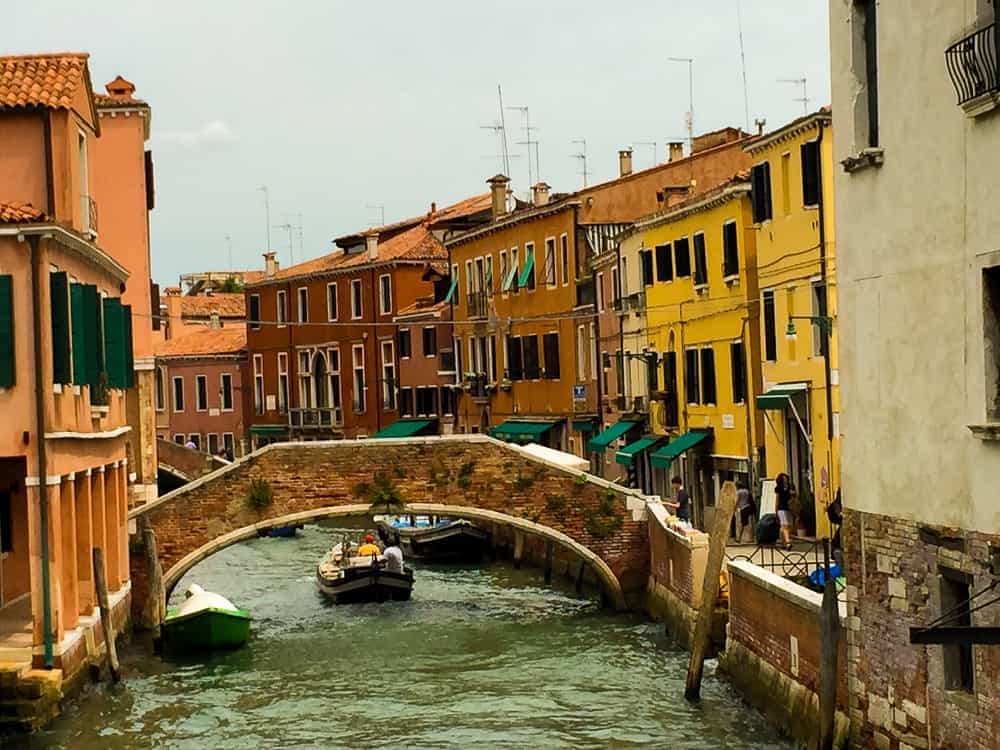 Regardless of how we get there, Venice is a must-see destination on any reasonable list worth considering when planning international travel.  When visiting via cruise ship on a one day or overnight stop one thing about that is certain: You will not see everything.  Still, discovering Venice with a plan, by cruise ship,  should include visiting with a destination-focused cruise line.  A few short years ago, that would have narrowed down the search to just a few lines.  Today it seems all cruise lines are focusing on destinations, a core element of cruise travel that had been given less emphasis as ships grew bigger and bigger over the years.  Refocusing the experience away from the ship itself and more ashore, I see this move as a return to normal, going back to what cruise lines do best.  Compare visiting all the ports on just about any cruise line itinerary to visiting the same on land.  The superior value is obvious.  Becoming more important these days, the ease of traveling securely via the closed environment of a cruise ship.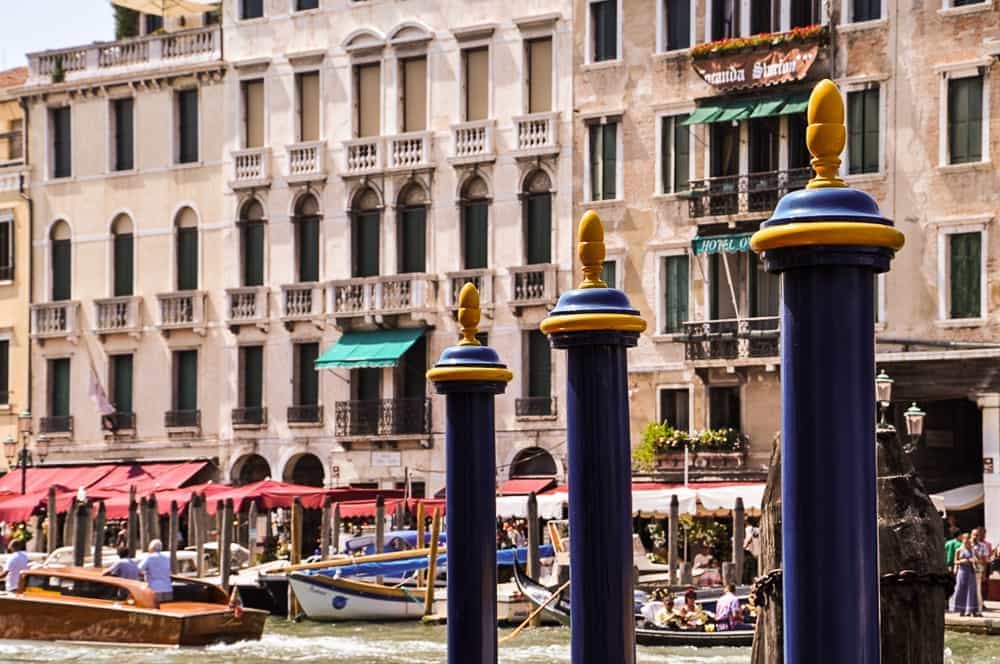 Discovering Venice With A Plan- Which Cruise Line To Choose
But which line to choose? Many different cruise lines will get us there.  Discovering Venice on a number of cruise lines, one element is quite clear: it's really hard not to like Venice, regardless of how one gets there.  Still, liking and loving are two entirely different experiences.  This new video from Viking Ocean Cruises and the latest addition to their Exploring More short film website highlights one big Viking Difference.  There are others.
First sailing Viking River Cruises, we discovered what they term "the thinking man's cruise" as we experienced inclusive cruise itineraries.  Designed to help us explore not just the major attractions but the nuances of places we visited made for meaningful travel, not just simply checking items off the bucket list we really did not have anyway.  We were surrounded by each destination's food, culture, people and customs.  We were impressed but really did not have any other experience to compare to in the world of river cruising.  Tapping resources we trust to fill that gap, we saw no need to try any other river cruise line and focused our river cruising experience on Viking River Cruises.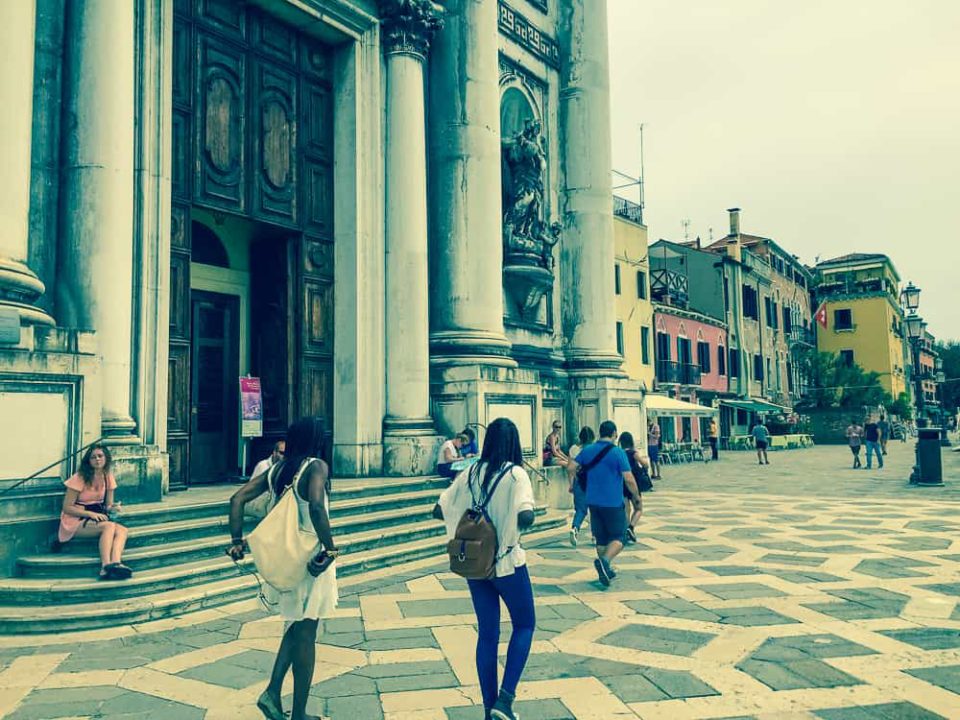 That Viking Difference carried forward to their new Viking Ocean Cruises with a similar feel.  But now we were in an arena we had far more diverse experience with.  Very quickly the Viking ocean experience defined their own unique space.  Immediately apparent: it is unfair to compare Viking Ocean Cruises to any other cruise line, to both sides.  They play in a different universe. Part of discovering Venice with a plan should probably include considering expenses ashore for tours with other cruise lines.  Viking includes one at every port of call, Venice included.  Additionally, other onboard features help us connect with destinations as well by freeing up travel funds for abundant quality time to explore on our own:
Beverages Included- Complimentary wine, beer & soft drinks with onboard dinner and lunch service.  Want that all the time, the most reasonable beverage upgrade plan in the industry brings anything at any time
Every Stateroom Has A Balcony-All-veranda staterooms, each with outdoor seating so you can see more during your journey.  There are no inside or oceanview staterooms on the ship. No balconies have obstructed views.
Pleasantly Decorated- Great accommodations with a modern, Scandinavian-style design that is open and airy, with thoughtful practicality and understated elegant
Roomy Accommodations- Staterooms of equal or greater square footage than comparable competitors' staterooms
Human-Sized Features- King-size beds and Extra spacious showers
All Dining Is Included- Great dining experiences with 11 dining venues, Specialty restaurants without any extra charge, 24-hour Room Service to get excited about.
Stay Connected- Complimentary Internet runs throughout the ships.  Share that view from the balcony live with the folks back home.
Laundry Service That Enables Less Packing- Complimentary self-service laundry facilities on multiple decks plus first class same day laundry service for a reasonable fee.
Destinations Run Deep– All onboard meals custom-created with fresh local ingredients, reflecting the places visited that day.
See more of the Viking short film series at Exploring More.