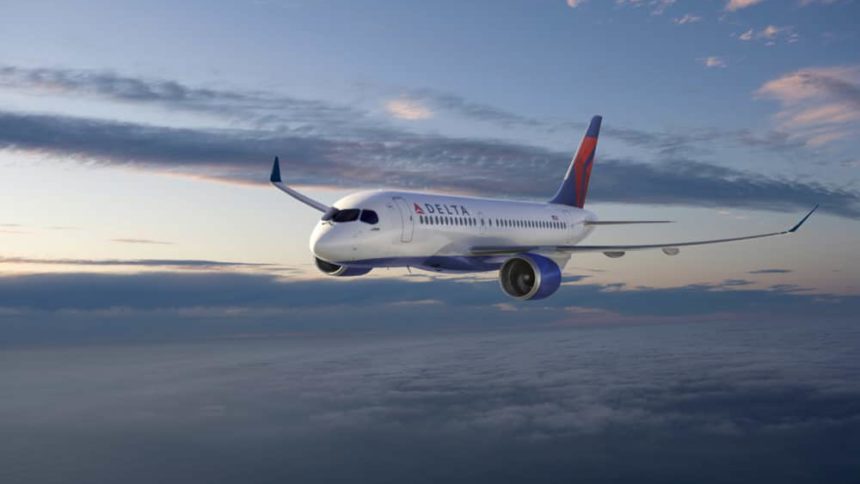 Delta Domestic Service Soars Higher, Adds Complimentary Meals
If you think the days of included meals on domestic flights were a thing of the past, think again. If the only time culinary options were considered was on an international flight, forget that. Delta is back with good news: Delta domestic service will include complimentary meals on a dozen of its longest flights. Better news: a number of those flights provide service to commonly used cruise travel embarkation ports.
We already talked about Delta Culinary Efforts soaring to a new level, as Delta customers flying in the Delta One cabin on select trans-Atlantic and transcontinental flights would enjoy meals thoughtfully hand crafted by North End Grill's Executive Chef Eric Korsh. It's a whole new world of flight cuisine as Delta culinary efforts soar to a new level. Nice to know, but what about passengers in the main cabin?
Delta began to tackle that issue by upgrading main cabin snack offerings in support of what might have been a lofty goal for other airlines: Delta's mission of continuing to invest in the overall on-board experience.  Like cruise lines that focus on attention to detail, Delta's efforts look to be bona fide proof that the airline actually does have passenger comfort in mind.  That was not the end of the story.
Starting March 1, Delta will be the first U.S. carrier to offer complimentary fresh meals from nose to tail on select coast-to-coast routes. It's the latest news from Delta's ongoing multi-million dollar investment in the on-board customer experience.  Already rolled out:  upgraded Main Cabin snacks, enhanced blankets, refreshed Flight Fuel food-for-purchase options and free in-flight entertainment. International passengers are also treated to complimentary beer, wine and spirits and sleep kits.
Delta's new meal program will feature a variety of options for customers depending on the time of day of their flight.
Morning flights will have the option to choose between a Honey Maple Breakfast Sandwich, Luvo Breakfast Medley or fruit and cheese plate.
During the day, customers will be able to select from a Mesquite-Smoked Turkey Combo, Luvo Mediterranean Whole Grain Veggie Wrap, or fruit and cheese plate.
For overnight flight customers will be offered a breakfast bar during the pre-arrival beverage service.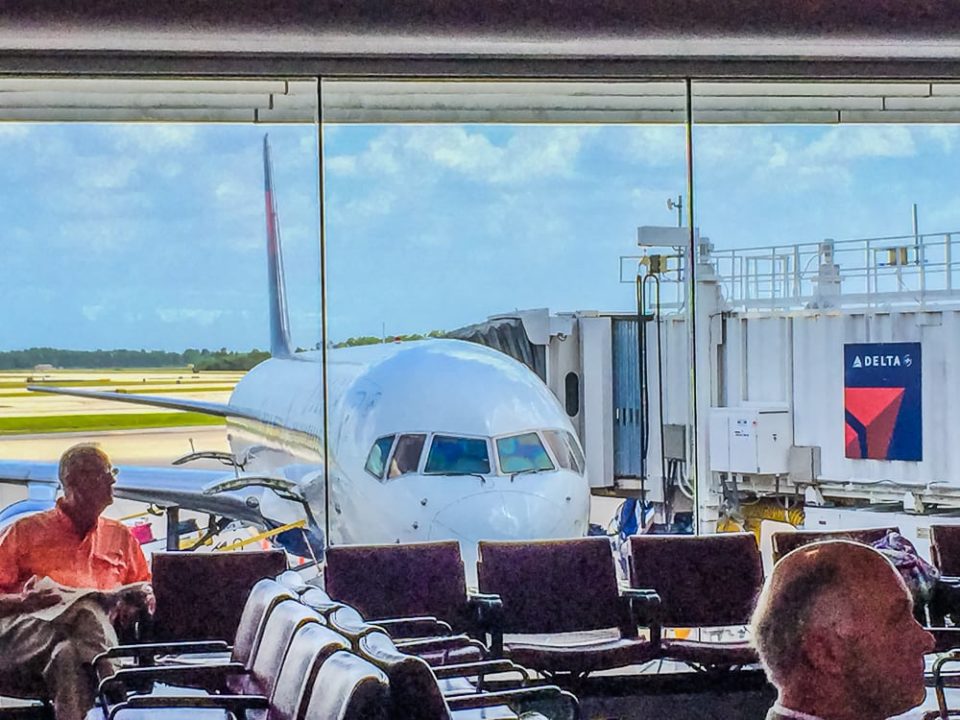 Not Apt To Get Old Anytime Soon
Following the March launch on routes between JFK and LAX/SFO, menus on all 12 routes will be refreshed often to support the airline's focus on offering innovative, seasonal and locally-sourced food and beverages.
In addition to the Main Cabin meal service, customers seated in Delta Comfort+ will enjoy a pre-arrival snack basket, which will be included on all 12 routes, and and complimentary beer, wine and spirits for customers 21+. Additionally, a mid-service Greek frozen yogurt bar will be offered in Delta Comfort+ on flights from JFK to/from LAX and SFO.
By May, Delta will have expanded complimentary meals to 10 other major domestic markets from popular Alaska embarkation ports of Seattle and New York as well as service from Boston and Washington, D.C.
Routes include: BOS-SFO, BOS-LAX, BOS-SEA, DCA-LAX, JFK-PDX, JFK-SAN, JFK-SEA, SEA-FLL, SEA-MCO and SEA-RDU.