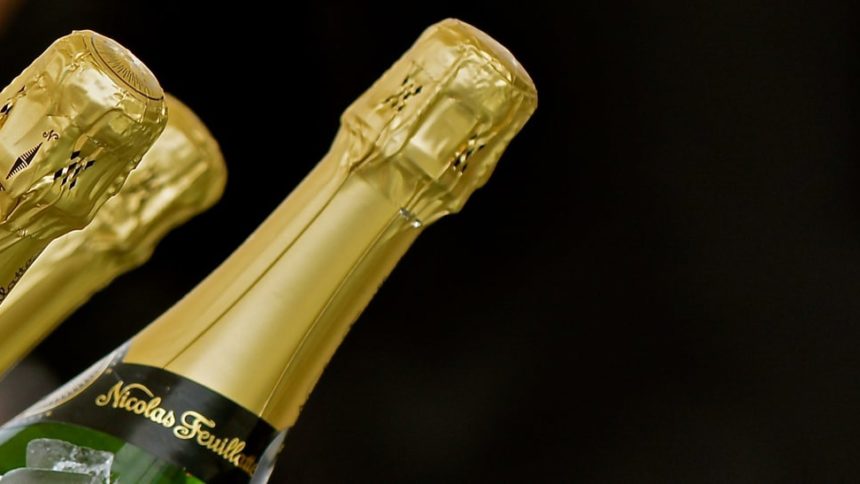 Culinary Dream Team Set For Seabourn Food And Wine Cruise
We knew it will be an itinerary that sails from Hong Kong to Taiwan. It had already been announced that Seabourn Sojourn would again be its home.  After the first two renditions of the Seabourn Food And Wine Cruise, we had high confidence that the guests chefs chosen for the 2016 version would be equally stellar.  An official announcement is due any moment but your wait is over: we have the names.
Ultra luxury line Seabourn will set sail on their next culinary journey themed a Taste of Asia Food And Wine Cruise on January 3, 2016.  In addition to Seabourn's own world class culinary team, now infused with the talents of Thomas Keller, celebrity chefs Bernd Siener and Ryan Clift complete what looks to be a dream team of gastronomic excellence.
A Dream Team Of Gastronomic Excellence
Bernd Siener

Award-winning, Michelin-starred chef Bernd Siener (Culinary Calendar) of Mainz, Germany brings a diverse background of experience to the 2016 Seabourn Food And Wine Cruise.  Educated at the Steigenberger Hotel School and the University of Heidelberg, Chef Siener has spent most of his working life in top culinary operations including Franz Keller's Schwarzer Adler (2 stars); Heinz Winkler's Tantris (3 stars) and Tristan (2 stars); and Harald Wohlfahrt's kitchen at the Kurhotel Traube (3 stars).  After ten Michelin-starred years as an award-winning chef and then culinary director at Restaurant Bel Etage, he is now culinary director at the Vila Vita Gastro in Marburg.
Bringing a career that spans the globe with work in the United Kingdom, Spain, Colombia and Turkey, Chef Siener looks to be a very good match as the Seabourn Food And Wine Cruise moves past the Mediterranean and sails in an entirely different part of the world.
Not a stranger to the Seabourn family, Chef Siener was a featured chef on 2014's 116-night World cruise.
Ryan Clift

Even more familiar with the part of the world where the 2016 Seabourn Food And Wine Cruise will sail, the UK's Chef Ryan Clift brings the experience gained from his Singapore venture, Tippling Club. Known for progressive Modern European cuisine, inventive cocktails and winning awards,  Tippling Club quickly rose to the Top 20 in The Miele Guide after a 2008 opening.  It was no where but up from there either for Clift and Tippling Club, ranked the 45th best bar in the world by The World's 50 Best Bars in 2013, and debuted at No. 23 on Asia's 50 Best Restaurants 2014.
Chef Clift's modern gastronomy earned invitations to prestigious international food festivals including CRAVE Sydney International Food Festival, Gourmet Abu Dhabi, Identità Golose in Milan and Omnivore food festival in Paris and Brussels and more.
Chef Clift's approach at Tippling Club looks to be a perfect match for the way Seabourn operates.  His mission: to subvert conventional dining by providing diners with an inimitable gastronomic experience. From using produce carefully sourced from Asia and around the world as well as herbs from his own farm, Tippling Club's dishes reflect Ryan's ingredient-driven approach to cooking, resulting in genuinely innovative permutations of flavour profiles and textures that are truly unique.  Shopping with the Chefs with Chef Clift, in Asian markets, should be as interesting as shopping with Italian Chef Giuseppe Argentino in Italy on the last Seabourn Food And Wine Cruise.
Seabourn Guests Get The Best Table
Regular readers here know Seabourn ranks as our top choice for luxury cruise travel.  On no other cruise line is the attention to detail so keen and the commitment to passengers so sincere.  When thinking of a lifetime-quality travel experience, Seabourn is our first choice.  Sailing generally longer itineraries than mainstream lines, a Seabourn sailing does not fit into everyone's schedule. Appropriately priced for an all-inclusive ultra luxury line, Seabourn is often out of reach for frequent cruise travelers.  But oh for those who can make a Seabourn cruise work; there is simply no better experience.  That's on any regular sailing.
Begin with a world class culinary team
Infuse the influence of chef Thomas Keller
Mix in celebrity chefs Bernd Siener and Ryan Clift
Add an ingredient list of over 90 themed events specific to the Food and Wine Cruise
Bind them with the highly-skilled Seabourn Sojourn crew
Park your ship at interesting destinations from Hong Kong to Singapore
Is there any way for Seabourn Guests* to lose?
What It's Like To Sail The Seabourn Food And Wine Cruise?
Check these resources, published during the 2015 Seabourn Food And Wine Cruise for more
Facebook Photo Albums:
Also see this post-cruise production-
Flickr Photo Albums
@Exposure Photo Story Book– Culinary Excellence: The Seabourn Food And Wine Cruise
*The term 'Seabourn Guests' is always capitalized here because of the commitment Seabourn has to those who sail with them.  No other line has displayed a higher level of excellence.