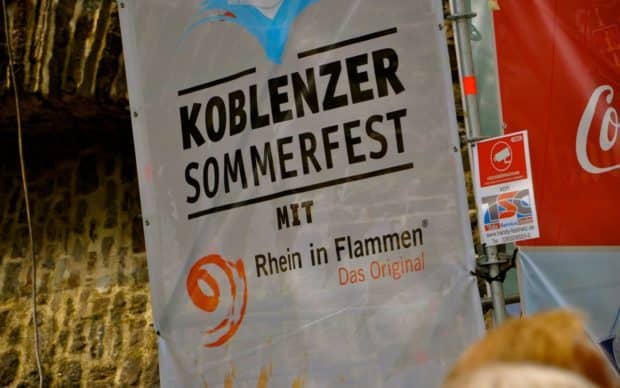 Cruising Through Photos: Koblenz, Germany
Braubach, Germany sits on the right bank of the Rhine river, about 10 km southeast of Koblenz, both stops on Viking River Cruises Grand European Tour, a 15- night river sailing from Budapest to Amsterdam.  We kick off this year's Summer travel season, with a look back at the Koblenz Summer Festival, seen via Cruising Through Photos from our Viking sailing last July.
Quick Look: While the visit to Marksburg Castle was a highlight of the trip, spending time just steps away from our Viking River Cruises longship at a summer festival in Braubach, Germany was nearly irresistible.
We has spent the morning cruising through some of the most beautiful scenery in the world, the Middle Rhine Valley, itself a UNESCO World Heritage Site, and for good reason.  We passed Rhine castles all along the way, overlooking small towns, churches and vineyards.   We sailed past Lorelei Rock, named for the Rhine Maidens who lured sailors to their doom, singing like ancient Greek sirens.  An included tour on our Viking River Cruise was a visit to Marksburg Castle, one of the few castles on the Rhine not in disrepair, damaged by lighting or battles throughout time.
As is typical of river cruising, we stop one place, get off the ship for a tour then rendezvous with our Viking longship later in the day.  Our first stop was Braubach for a visit to Marksburg Castle.
See our Marksburg Castle Facebook Photo Gallery
At the end of our Marksburg Castle tour we met Viking Odin  in Koblenz, where a Koblenzer Sommerfest (Koblenz Summer Festival) was in full swing, begging us to stay off the ship and drink in the warm summer day, if not the German beer.
If the aroma of freshly grilled German sausages did not draw us ashore, roving bands and stage shows shown in in this Cruising Through Photos gallery commanded our attention as had other stops along the way.