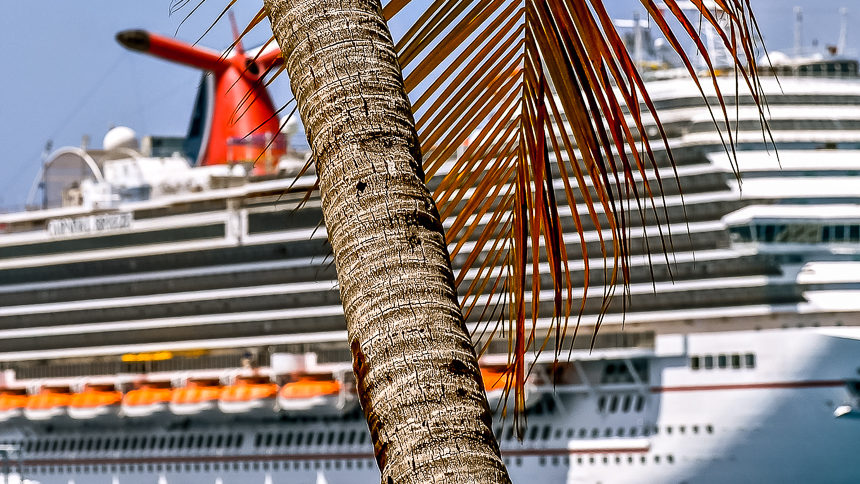 Coming Soon: New Grand Bahama Cruise Port
Travelers on a Caribbean cruise for the first time will most likely choose an itinerary with a stop in the Bahamas. Close to the United States, the Bahamas is actually made up of more than 700 islands, cays, and islets in the Atlantic Ocean, north of Cuba, northwest of the Turks and Caicos Islands, southeast of Florida and east of the Florida Keys.  Sending more travelers to the Bahamas than any other travel company: Carnival Cruise Line.  The world's most popular cruise line will build a $multi-million project funded and operated by Carnival Cruise Line on Grand Bahama Island.
In 2017 the Carnival Corporation family of cruise lines will send over 3 million travelers to the Bahamas.  Throughout the year, calls to Nassau, Freeport, Grand Bahama, Half Moon Cay and Princess Cays make Carnival Corporation brands the single largest travel company investor in The Bahamas
The planned port will be the largest purpose-built cruise facility ever constructed in The Bahamas and will take inspiration from the beauty of the Bahamian people and their islands. Features will include a one-mile stretch of beach, food, beverage and shopping outlets, a wide array of water-based amenities and other recreational facilities. The port will also feature a pier capable of accommodating two of Carnival's largest cruise ships simultaneously and is expected to eventually host up to 1 million guests annually.
The multimillion-dollar project will provide a significant economic benefit for the country of The Bahamas and is subject to a public discussion process, environmental studies and permitting.